This is Anna, she's a 10 year old German Shephard puppy
This is Flash, he's a 6 year old Hound (bird dog)
This is Scout, he's my 10 month old Collie...
[/url]
---
"Be a best friend, tell the truth, and overuse I love you
Go to work, do your best, don't outsmart your common sense
Never let your prayin knees get lazy
And love like crazy"
I am loving these canines! Here are my three:
Charlotte, rescued rat terrier mix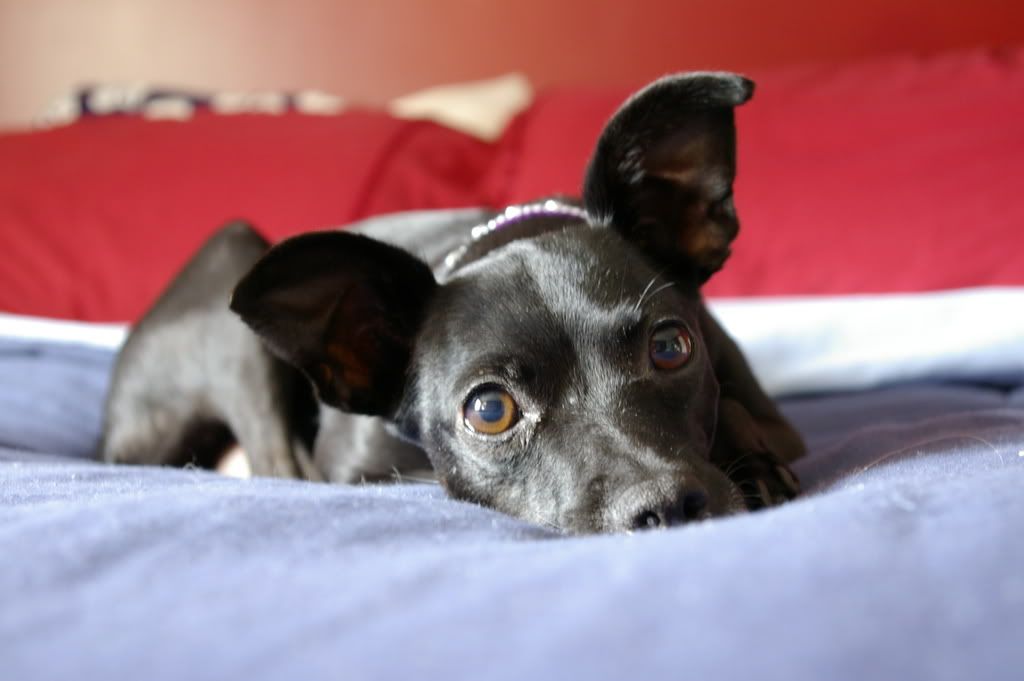 Howie-tosis, rescued chihuahua
Polly, chihuahua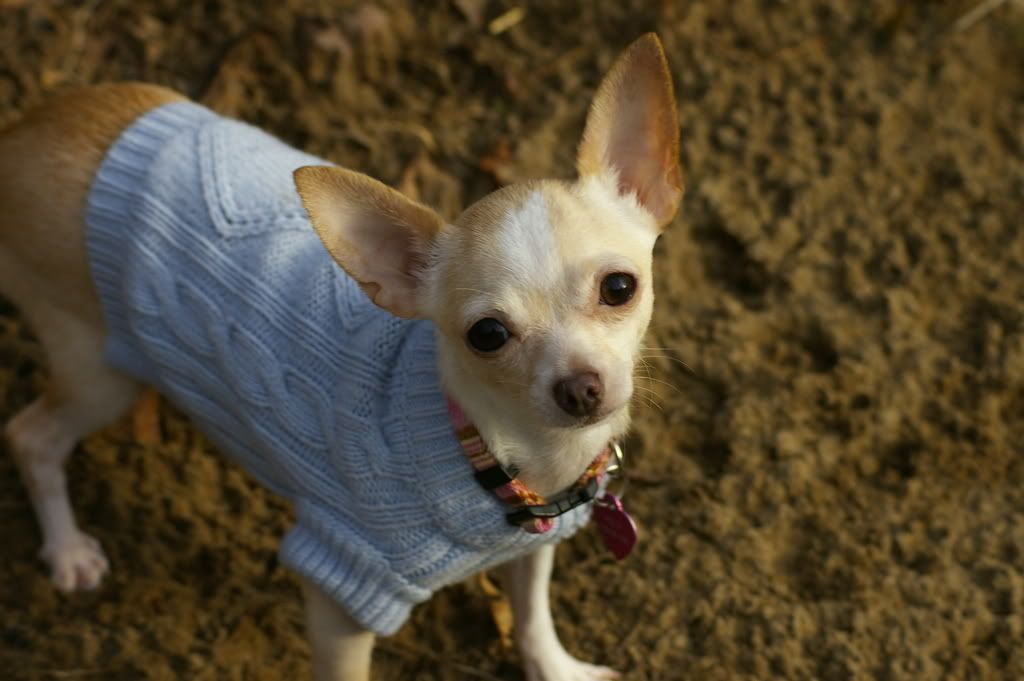 Howie-tosis is absolutely adorable! I love that picture of him!
This is my beagle, Chloe. She is about 3 and knows all kinds of tricks!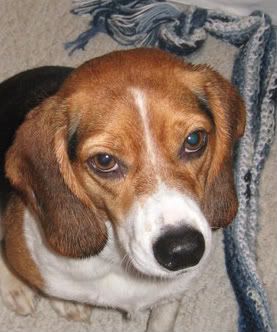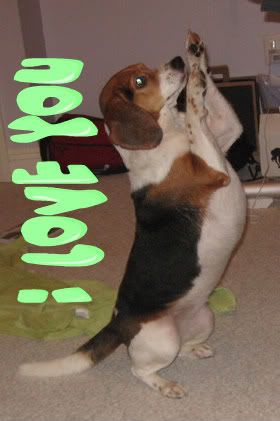 Doing her "Sit Pretty" trick.
i dont have a pic of them right now but i have two dogs
my best girl is my dad's dog, Kona. a pit mix that everywhere we go everyone thinks shes either a dingo or a hyena.

and my mom's dog, Sasha. a chihuahua/ jack russel mix who thinks she is the biggest dog in the world :roll:
ok, i got some pics of mis perros(thats 'my dogs' in spanish)
heres Kona:
with her toy rabbit
playing dress up
curled up sleeping(awww!
heres Sasha:
waiting for mommy to get home
wondering what i'm doing in her face
:roll:
i think its kinda funny that both my dogs have huge ears hehe
Everyone's dogs are so adorable...
Ilovemyhorses: Meggy is sooooo darn cute! What a baby doll face.
Here are my two pooches!!
Remington (chocolate lab) & Ferno (black)
They love their pictures being takin! Weird dogs!
Okay I'm done boring you... boys playin in the pond.
---
"It's not about waiting out the storm, it's about getting out and dancing in the rain."
I don't have any dogs (not allowed
) but here's my grandparents dogs. Beau's face is like white cause it got bleached from the chlorine :) lol.
Here's a pic of their newest dog, Rambo.
Their other dog, Beau (sounds like bo) and my turtle to the left that Beau is smelling.
Here's half of Beau.
My new puppy only had her a week Tui she is pitty/am bully cross
And my big boy Chip a huntaway(NZ working dog) dobie cross
Sorry if the images are huge I have been having trouble with photobucket doesn't seem to be holding my resizing of pics etc knowing me I am doing it wrong but any ho here is my doggie babes
Kiwi : Your new pup is so cute! What a face!
---
"It's not about waiting out the storm, it's about getting out and dancing in the rain."
Those of you that have boxers, so cute! Along with all the others as well. I just love boxers though. When I finally move out thats my first big purchase! Overall how are they?? Pros/cons??
Here's my baby beagle, Jessi. She's 3 now and is a doll.
---
"Can't teach something to love, but you can show them how."