Post your Jack Russell Pics!
---
Horses and Jack Russell's go hand in hand. Post your pictures of your Jack Russell.
If you want I can critique your dogs conformation according to the J.R.T.C.A standard (Jack Russell Terrier Club of America) Or just post for fun! I'll start...
Here is Rippling Run Samson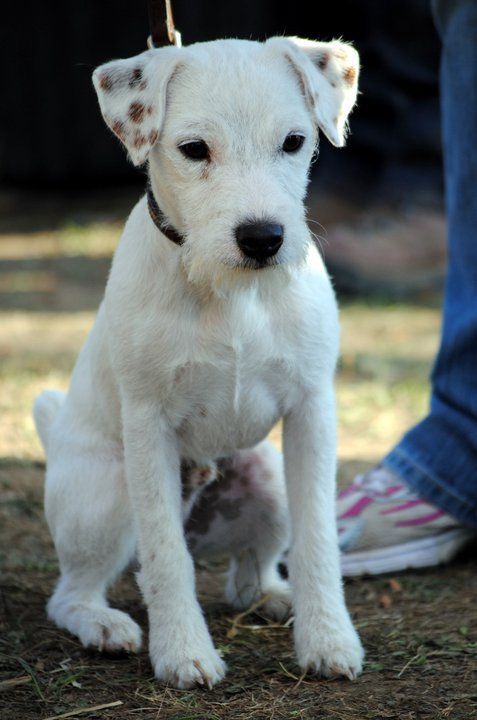 This is Mayo Naize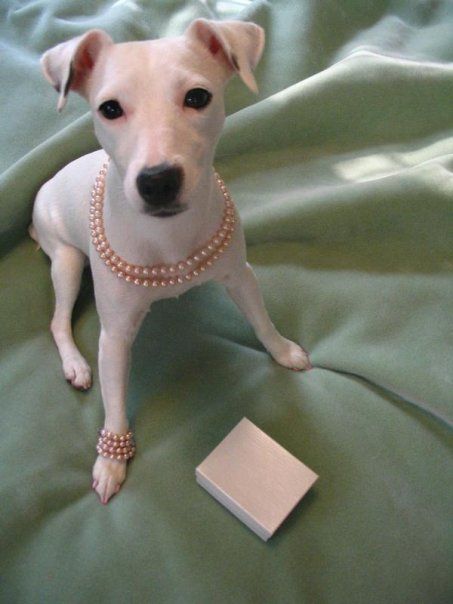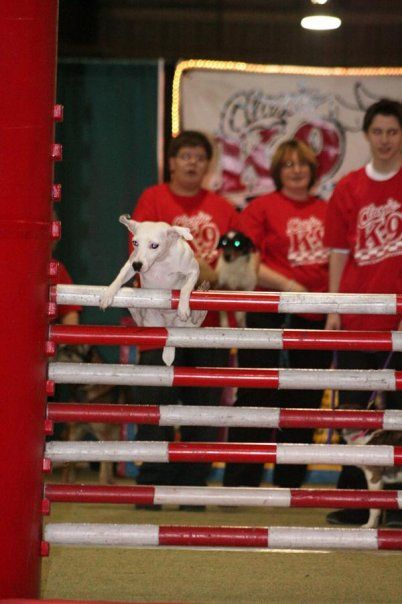 Corabelle
Oh I forgot to add a video of something called Thunder Tunnel. My Jack Russell tried it for the first time this past weekend and loved it.


Here's "good golly ms molly" who is our 5 year old rough coat jack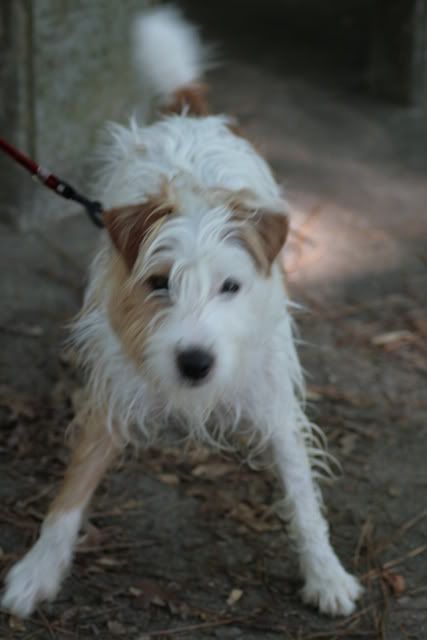 Posted via Mobile Device
I love her hair! I also love her color. Brown and whites are so pretty.
Thanks!! She's the best dog.
Posted via Mobile Device
Mine probably isn't full JRT - or if he is, he was probably the product of a not very good breeder - but I did adopt him from the Jack Russell Rescue so hopefully he still counts as a JRT!
Meet Toby
This is Lucy (aka baby bear, now aka old bear), it's her 11th birthday on Tuesday :)
DSCF5841.jpg
And this is my step dads jack russell Cassie, she is you're typical jack russell that gives them bad rep for being yappy
Cassie 2.jpg
Both adorable!
Posted via Mobile Device
Sunny- Toby sure looks like a JRT! That's what's so wonderful about the breed, there are so many types! It's hard to tell how tall he is but they can be up to 15". His tail is cropped too. There are a lot of JRTS with the "prick" ears too.

Lucy is so cute! Her ears are big and tall like my Mayo's. in my picture hers were down, but they slowly started going prick with age! Some days only one ear would stand up then others she would pop up both. Now they both stay up like big bat ears lol

I love Cassie's face. Is she a black and white? She looks tall, like she would enjoy racing!
Posted via Mobile Device
Lucys ear's used to be flat when she was a pup and then BAM Bat ears! :P

yeah, cassie is black and white, and her legs are pretty long haha i always think she looks odd.
They are a wonderful little breed, i'm not usually a fan of terrier or smaller breeds, but the jack russell is my exception.