She looks pretty proportionate though for the JRTCA standard. It states they should be like a square. So if they are 13" tall, they should be about 13" from the bottom of the neck to the base of the tail. I love my Jacks, the breed is so smart and they are always entertaining me with their personalities! And black and whites are rare, most are tri-colored. Even my all white ones have little black and brown spots, so they are considered tri. I wouldn't be surprised if Cassie went back to some of the racing lines. Hillside lines or Farmcliff lines. She has the thinner bone like them!
Posted via Mobile Device
hmm you've got me feeling curious now, i'll ask my step dad what he knows about her, and hit google!
This is prickle, she must have some JR in her somewhere(right?). What other breed do you think might be in her? This is the only "full" body picture I have of her, counting on I took it just for this thread. Hahaha. She spends 90% of her time on her back, hence why I can't get standing pictures. Then theres a picture to show her personality. I have a weird obsession with pushing her lip's up so she show's her teeth. I legit think she is made out of dough or something she will just flop no matter what you do to her. She also has the typical "I'M HUGE" JR temperament.
P.s she snores... when she's awake...
IMG_0411.jpg
IMG_0413.jpg
---
This works.
Prickle looks like a full JRT! A brown and white smooth coat. She just isn't the tall legged kind. So she could be a shorter legged jack (some call them puddins lol.. Sounds like your saying pudding but without the g) but she's actully not that much longer than she is tall. So she could be a "Russell terrier" which is the same thing but different registery. The parson Russell, jack Russell, and Russell terrier are all pretty much Jack Russell's! They all were derived from the Reverend John Russell's fox working terrier strains that were used in the 19th century for fox hunting. I don't know much about the Russell terriers, I do know they originated in England but developed in Australia.
Welcome to the American Russell Terrier Club*
Is her tail docked? Not all breeders will do that. It looks like she still has her front few claws too. In Australia tail docking is either banned or restricted.
Posted via Mobile Device
She has a long tail and her dew claws. We rescued her.
Posted via Mobile Device
JRT spam coming up, this is Badger, dad was certainly all JRT, mum, well didn't look like any JRT I have known, but she is a sweet terrier of some kind. Badger is about the smartest, nicest, best behaved dog we have ever had, he never read the handbook, so doesn't know about any traits he should have.
Here you go, a slide show, click to play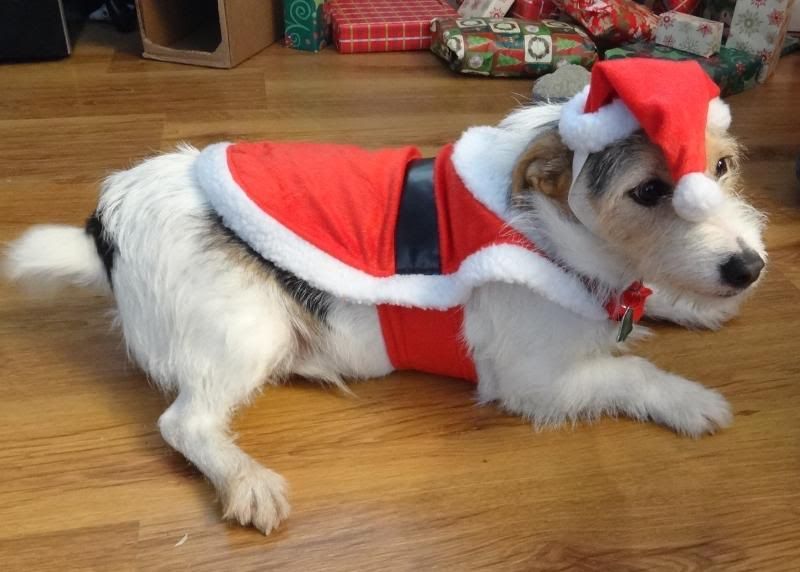 The beagle take over bid for the back of the couch
Badger is a handsome boy! I love the tan faces. On the couch he looks very plump! lol
I only have a few pictures of my girl with me, I'll have to add more this weekend. This is Ramie (Ray-me)
"OH mom, you don't need much of the couch anyway.."
---
I am Sparkly Meanie Doodie Head and I approve this message!
So cute! I can't help but see the big tummy on the horse behind you! lol Is that a pregnant mare? I love black horses.. something about em.