Green Broke
Join Date: Jun 2009
Location: Was in Ocala, Fl Now In West Union SC!
Posts: 3,175
• Horses:
1
DAWWWW, you get all the cute ones! ;P
OMG!!! I love him!
Posted via Mobile Device
LOL, he came installed with an instant "off switch' run and play, run and play, run to bed and BANG lights out and peace returns for a hour or two
He is too freakin' cute for words. I must stop looking at the pics before I die from cuteness overload!!
---
All the humans are bleary eyed, having had 2 nights of sleep interrupted by a certain young man, I'm so tempted to wake him up right now, it's not fair..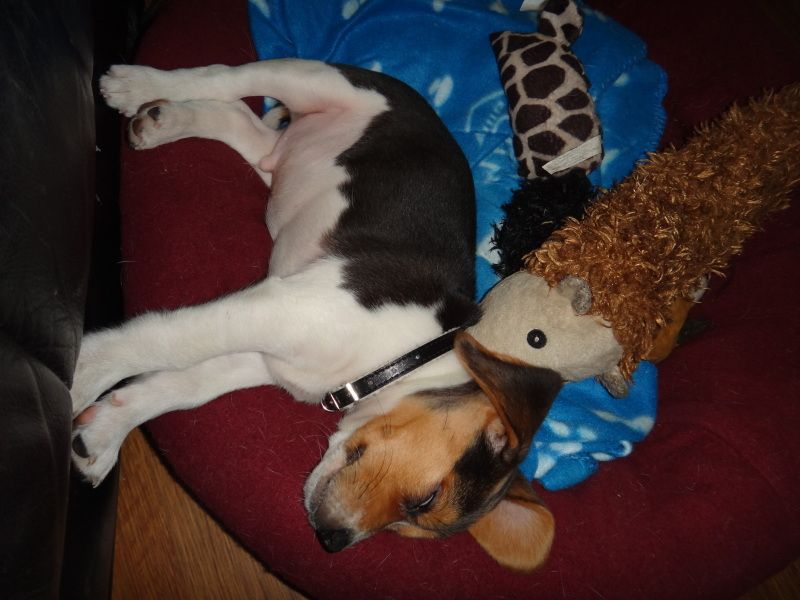 There's no puppy cuter than a Beagle.

Will his name stay "Podge"? Modge Podge. Hodge Podge. Yeah , I like Hodge Podge.
Beagle puppies are the cutest!! Love the pics with the cat
---
Life's dirt, dig it.
Started
Join Date: Jan 2012
Location: An English Girl living in beautiful Alberta, Canada
Posts: 1,606
• Horses: 0
I want I want I want I want! He's lovely. I have no name suggestions, except George. All Beagles are George really
---
Get up, get going, seize the day. Enjoy the sunshine, the rain, cloudy days, snowstorms, and thunder. Getting on your horse is always worth the effort.
Jim wants to call him Eddie, I have no idea why, but he seems to be very insistent on it