Green Broke
Join Date: Jan 2010
Location: south of nowhere, north of nothing
Posts: 4,643
• Horses:
6
aaw he looks just like my beagle Biscuit did as a puppy! what a cutie!!!
Oh my goodness! Grabby hands here, must have, LOL!

I once had a little girl beagle (the 13 inch ones) named Sam. Not as in Samantha, just Sam. I don't know why, but for some reason my ex insisted she was a Sam, called her that, and Sam she stayed!
Eddie here should be little, dad is 13 " but mum was only 10/11 "
Posted via Mobile Device
Started
Join Date: Jan 2012
Location: An English Girl living in beautiful Alberta, Canada
Posts: 1,606
• Horses: 0
Your Jim clearly has a subconscious affinity with Martie Crane off Frasier if he want a characterful dog called Eddiie
---
Get up, get going, seize the day. Enjoy the sunshine, the rain, cloudy days, snowstorms, and thunder. Getting on your horse is always worth the effort.
Little Gromit!!!
I really want to just kiss that pudgy belly
He's so cute! I wish my dog was still that small and cute!
LOL, he is all kinds of cute that's for sure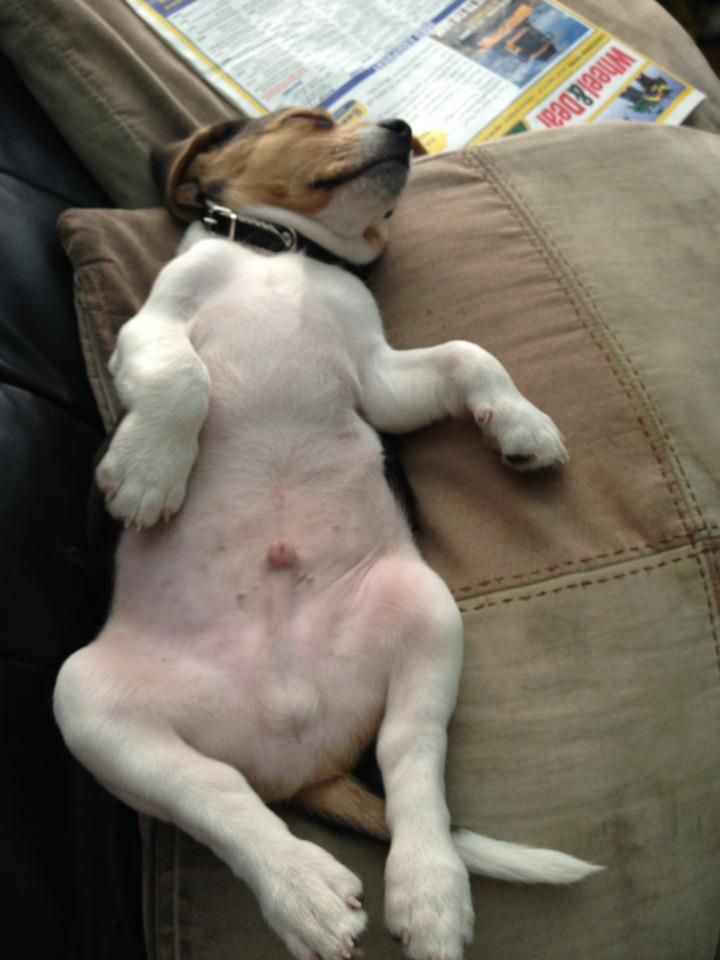 He is so cute :) Any names yet?
---
Cross Country- The act of hurling yourself and your equine partner at a stationary object with poise and grace while attempting to survive...

*SIGH*

Jim has held out and Eddie it is, certainly not my choice, but he was so good about the whole beagle puppy thing, he deserves to call him by his choice of name.
What a star
---