Oh, and I have to include this one of Pandora (RIP)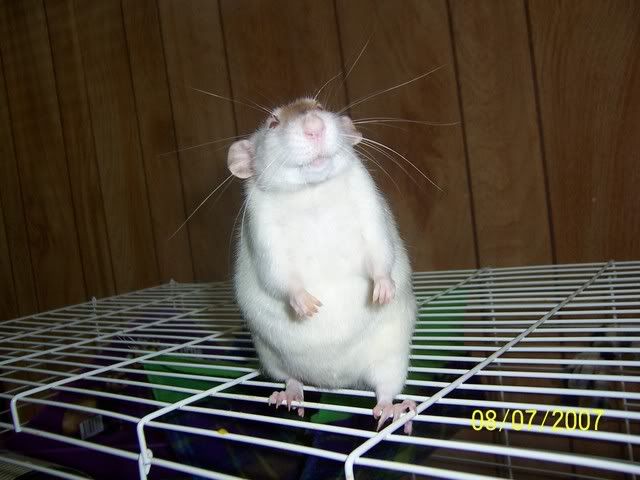 Banned
Join Date: Dec 2008
Location: At my house, or stable, duh!(Michigan)
Posts: 2,479
• Horses:
3
OMG what a cute little biger!!!!!
There's a Rat Nation I hear now! Smaller bar spacing and such.
I like my FN. For me, it's super easy to clean and I love the full access to it. Unfortunately, I bought it before the critter nation came out, otherwise I would have ditched the FN like a hot plate and gotten the CN that has the 1/2" bar spacing. I'm on a college budget, though, so the FN stays.
Beware about those wooden cages though. The wood soaks up the urine smell and really starts to reek(you can't get the smell out either).

That picture of Pandora is ardorable!! r.i.p.
---
"Blame it on my wild heart."



Banned
Join Date: Dec 2008
Location: At my house, or stable, duh!(Michigan)
Posts: 2,479
• Horses:
3
Quote:
do you think this cage would work? cuz i have the same cage but bigger
What are the measurements (LXWXH) of it? If you do purchase it, I would make sure you cover those levels and ramps with either fleece or some other material to protect your rat's feet from the mesh wire.
I had one of those and they STINK! Like horribly. If it works for you, yay!

The wood is sealed, so it should not smell anymore then a galvanized cage would, and probably much less. Besides, with the towels being down, most of the pee goes on those. Then they get washed.