Silver Border Collies????
---
I was just wondering if anyone else had ever seen a silver border collie? We have one male named Bill that is not registered but is pure bred that seems to carry a silver gene. Every time he breeds one of our red females, she has at least one silver puppy. And now, He has bred one of our black females who has very little white on her and she has 3 silver puppies; one solid silver, one silver with loud white marking, and one silver with brown points. I am confused cause I have never heard of silver border collies before. They are all purebred and it seems to have just popped up from this one male. It is too late tonight but I will try to get some pix of the little puppies and the one full grown silver that we have. Thanks for any imput you may have.
Ha ha, I googled and this is what I came up with: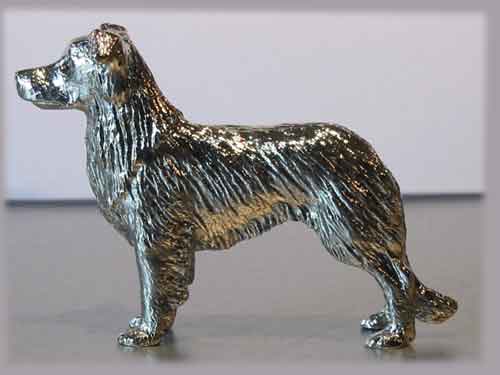 Wish I could help you more, I've never heard of them. I've only ever seen the black/white and red/white ones.
ETA:
http://www.bordercolliecolors.com/bo...rs.dilute.html
Found that site. Not sure if you are talking about "slate" puppies, but they seem to be black puppies with a dilute, making them "blue" or "slate." Nothing came up under "silver," but maybe this will help?
---
Last edited by LeahKathleen; 04-10-2009 at

01:00 AM

.
I've seen merle looking ones... Do you have a pic?
I have seen a solid blue and white one, it was beautiful.
---
Someone stole my %&#*@&% Carrot!
leah, thats funny. ;p I am working on pix, I didn't get home until way late today. After I posted, I did a search and found that site too. They do look like the slate puppies but I don't have any Merle. I guess Bill must be the one to carry the dilute gene since we never had any before he came.
Ha ha, I thought you'd get a kick out of that.

Yeah, he must carry it. I'm not sure if its dominant or not though, so who knows?

Good luck finding out. :]
Dilute Aussies
It's an aussie website vs bc's, but same thing :) It's recessive, so both parents need to pass on the gene.
Love the merles! I like less common coloring.