i have

4 dogs
Ringo Ruger Boo and **** Dog (DD)

10 cats (only 3 have names)
Chaos, Tom and Fluffy Kitty

4 ducks
2 snakes
5 chickens (my dads favorite he named Miss Minnie)
1 rabbit (Bun Bun)
An arrangement of cows-Guppie Anabell Tres, Devin, Bavin, Delila, Rose, and between 5 and 10 that arent named.....plus most are heavy bred and we have 2 new calves on the ground.
2 bulls- Handshake and Rehab
1 jenny named Jenny (creative yes)
and my 3 geldings Dandy, Red, and One Sock.
---
When In Doubt Let Your Horse Do The Thinkin
Quote:
Originally Posted by spookychick13
What Lone said.
We have....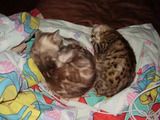 Left (Kitty) Right our little runt (Gizmo) We rescued them from a breeder both were near death but are doing great now.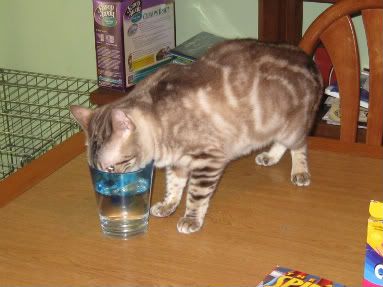 Kitty again stealing some water after this she played in it :) Bengals looooove water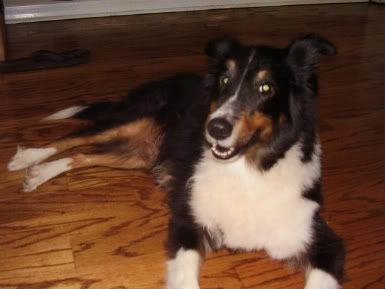 April our Sheltie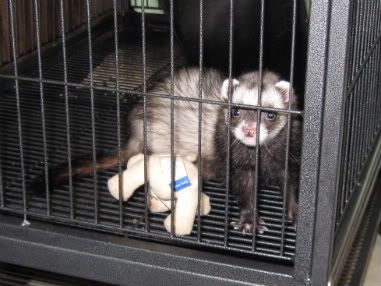 And Slinki she loves her bear LOL :)
We will be getting a few hens and probably 3 more dogs in the next few months.
---
Freelance Graphic / Print / Photo / Web Designer -
Designalist
Stop by and say hey :)
I have:
2 dogs - Gandalf (the white) a Great Pyrenees, and Tequila chihuahua
2 cats - Babe a ragdoll and Loki a Bengal
1 snake - Diesel - 7ft boa constrictor
1 bird - Piper a talking European Starling (waaaay better then ANY parrot)
1 spider - Homer a tarantula
One rat, Leto:
We had a Demeter, but she's not with us any longer, and Leto is a grumpy old lady.
One Budgie, Eitil:
It'll be so nice when his primaries moult out and grow back in! I didn't clip them, bah. Want to see my little boy FLY!
Aaand one dog, Marley. No, not named after the dog in the book -- though I did read it about a year after I got Marley, and had to rethink my opinions on my neurotic little dog being one of the most irritating! -- but for his curly black ear-hair he had as a pup. Looked like dreads. ;)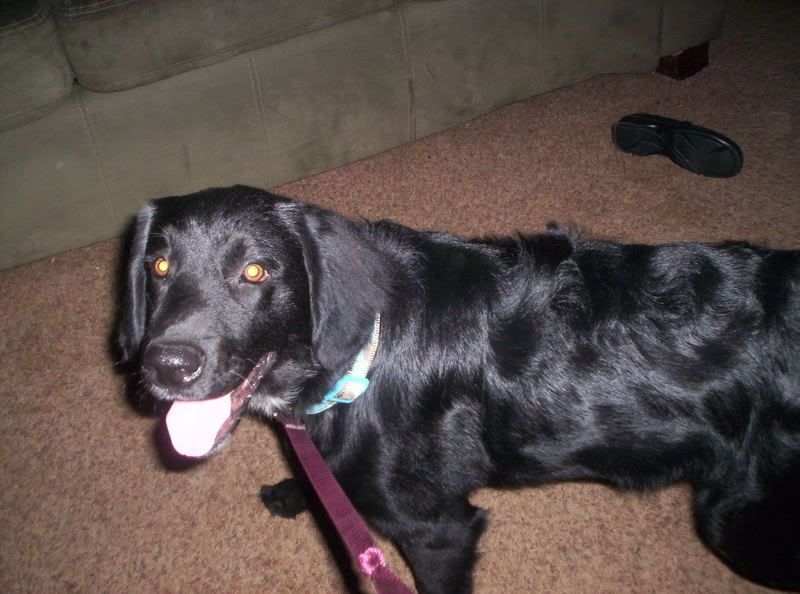 ---
---
Last edited by Lunaries; 05-25-2009 at

04:01 PM

. Reason: Resized picture
Banned
Join Date: Dec 2008
Location: At my house, or stable, duh!(Michigan)
Posts: 2,479
• Horses:
3
i have two editions: I found two tiny baby rabbits, and kept them! i willl get pic soon!
Quote:
1 spider - Homer a tarantula
AWW!!! Homer looks like my Isabelle =D. My P. murinus female
My tiny terrors. They're unsexed Theraphosa apophysis. They're in the same genus as the goliath birdeater (worlds largest recorded tarantula). They're currently 1 1/2" and will mature at around 10"-11"
My cat Mya. Found her on my porch. Shes the love of my life!!! I'd be lost without this kitty.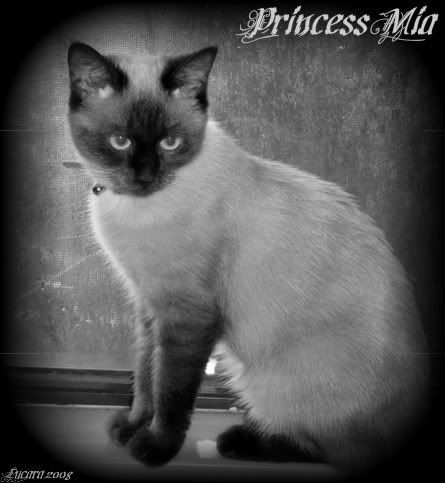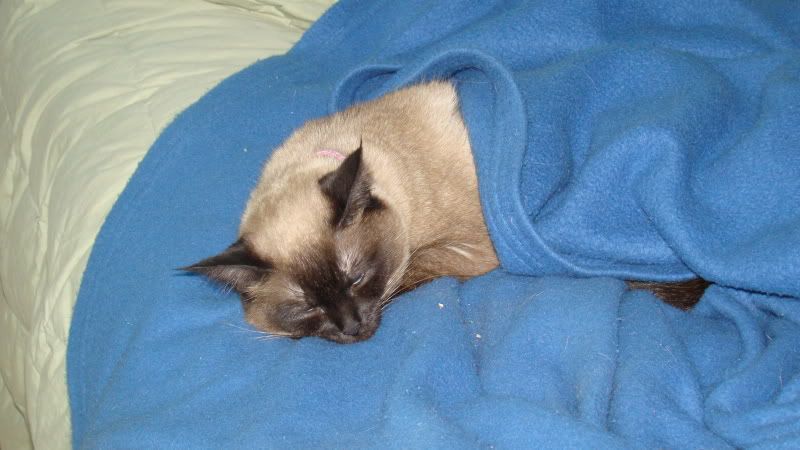 My completely psychotic Russian Blue, Avalon. If anyone wants her shes up for adoption...no joke.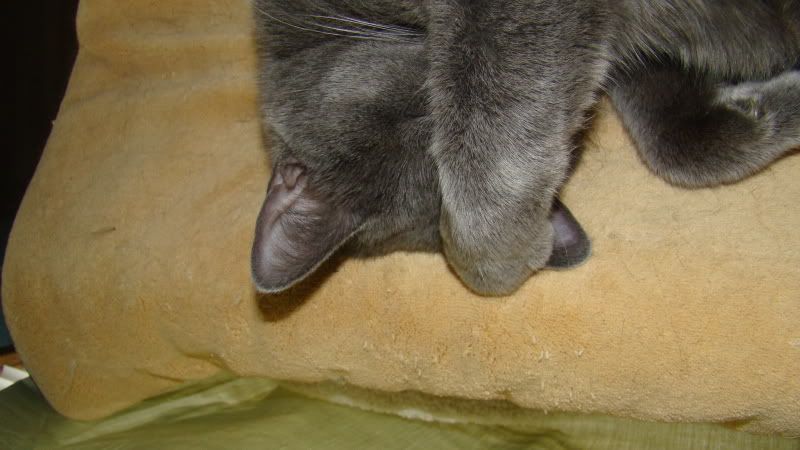 More of the gang. My Leopard geckos!!
Kirby. Female jungle morph. Shes getting very impressive color on her. Lol the fixed up picture IS altered. The first and last pics are her natural colors.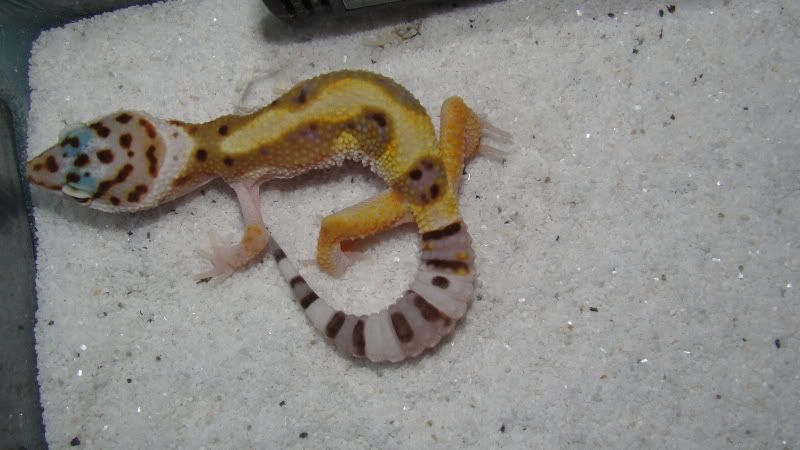 Ryobi. Female jungle morph. Sweetest girl I have!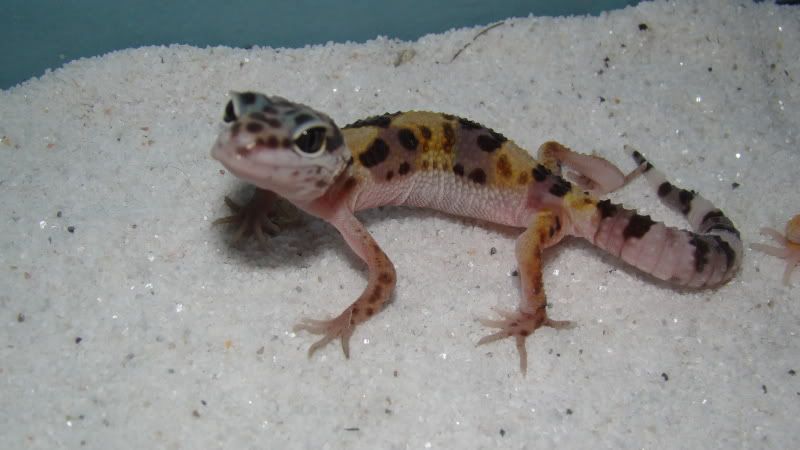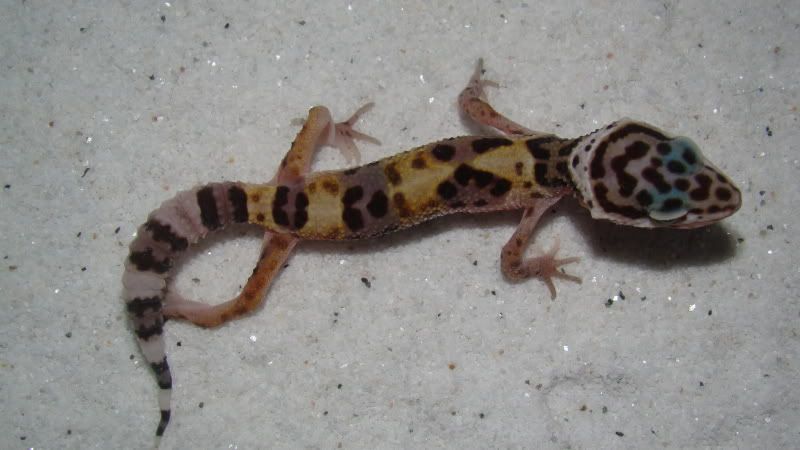 The gals together when I first got them.
Don't have a name for this one and I don't know what sex it is but its a Blazing Blizzard morph. Any name ideas?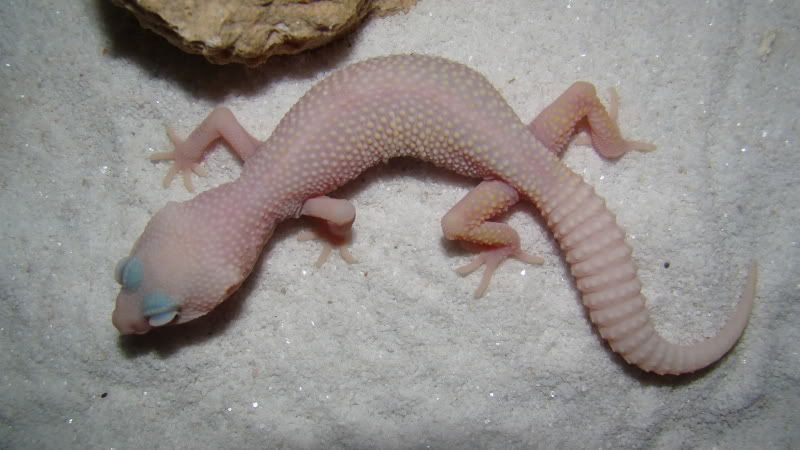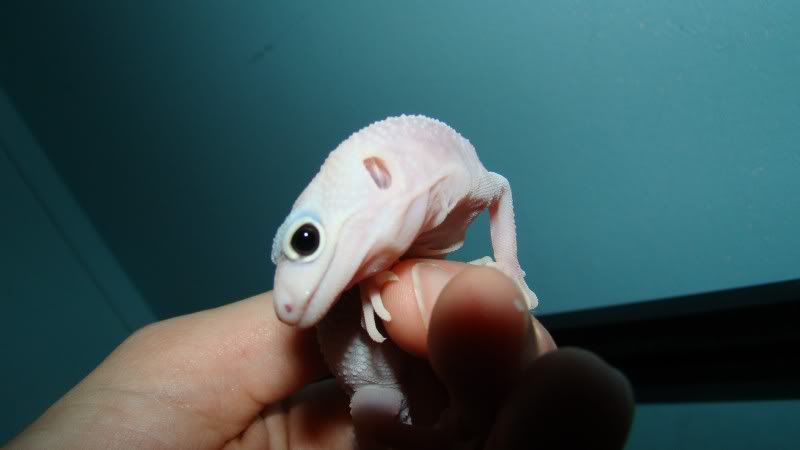 Last but not least for the geckos is Gremlin the Ninja Killer!!! This is my smallest baby. Hes a Mack Snow morph and he is PURE EVIL!!! This little guy told my cat off and tells me off whenever he sees me. Pure attitude! But its cute LOL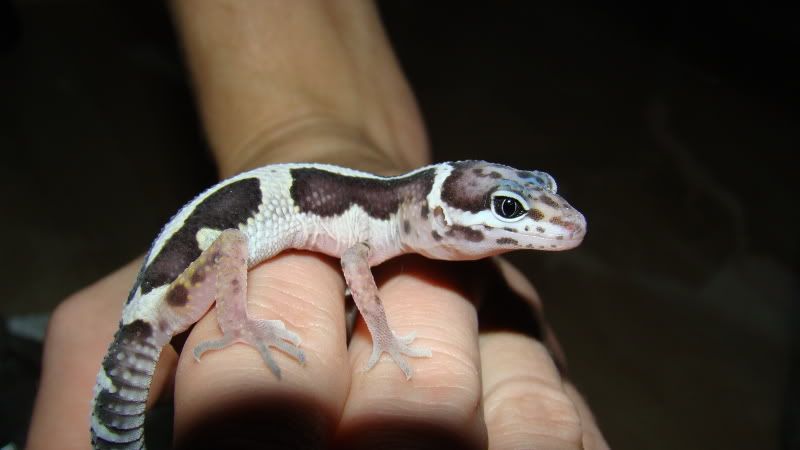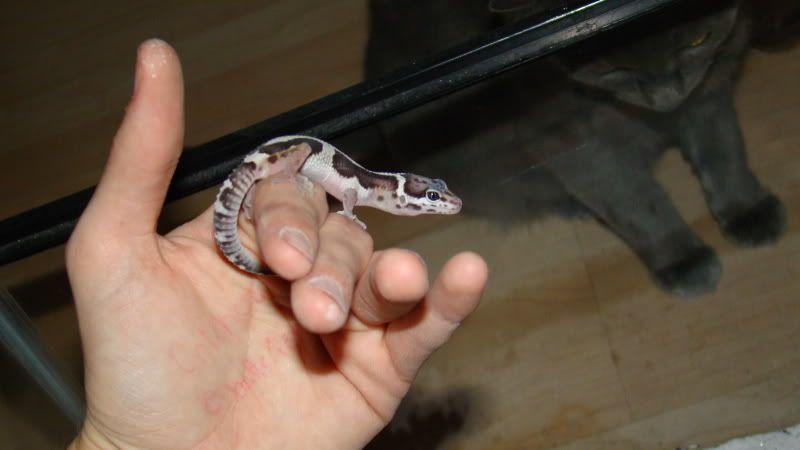 Him telling my cat off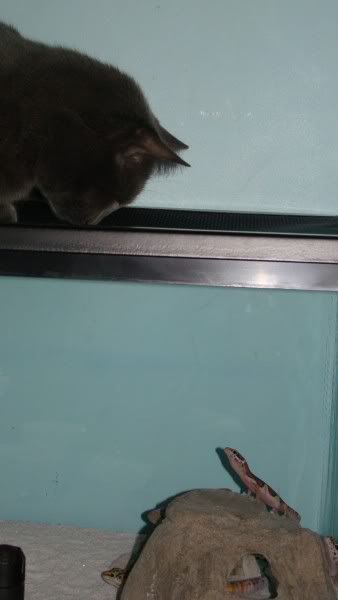 Him telling me off! You'll have to excuse the end of the video. My cat decided to kamikaze dive into the tank. =/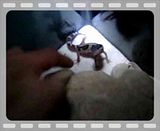 ---
Last edited by Lucara; 05-29-2009 at

12:31 AM

.
I have quite a menagerie =/ sorry!
The Whites Tree Frogs.
Mr. Humphrey. The sweetest bugger around.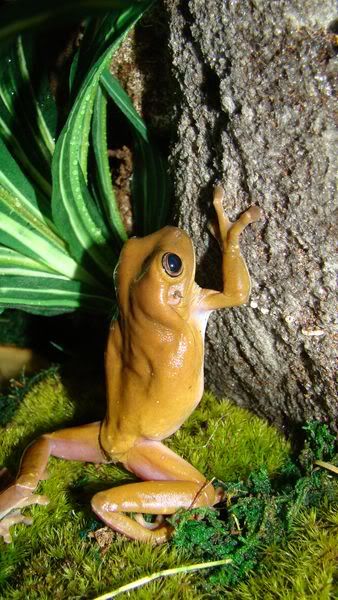 Modified picture of him.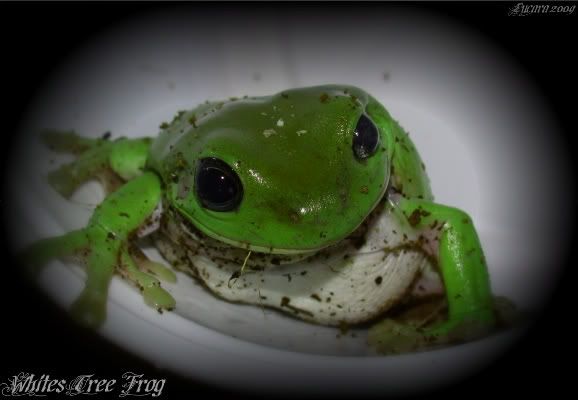 Charlene. She is one BIG woman!!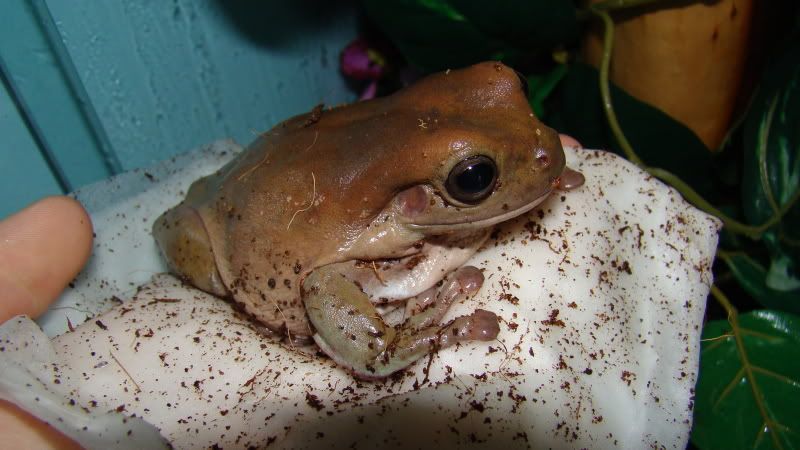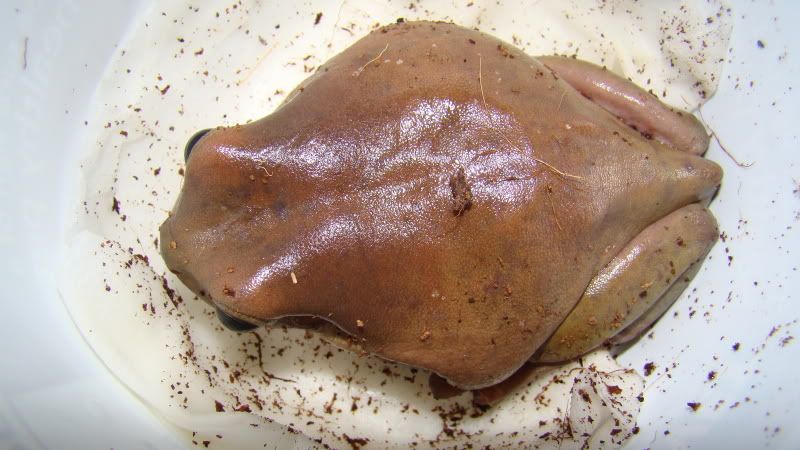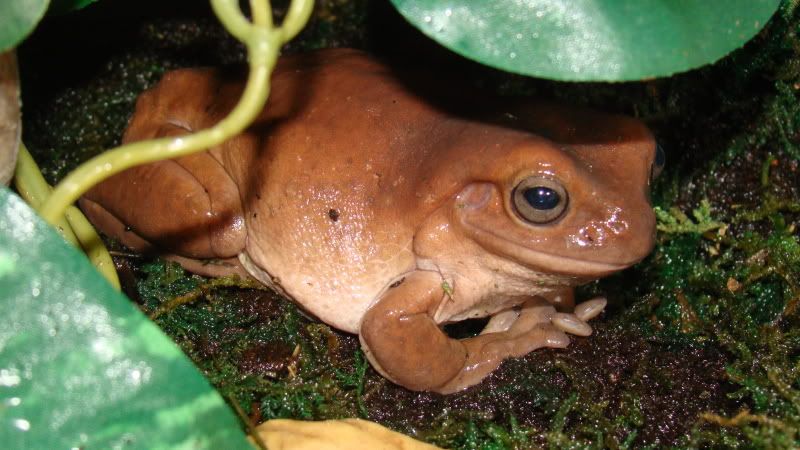 Size comparison between the two love birds.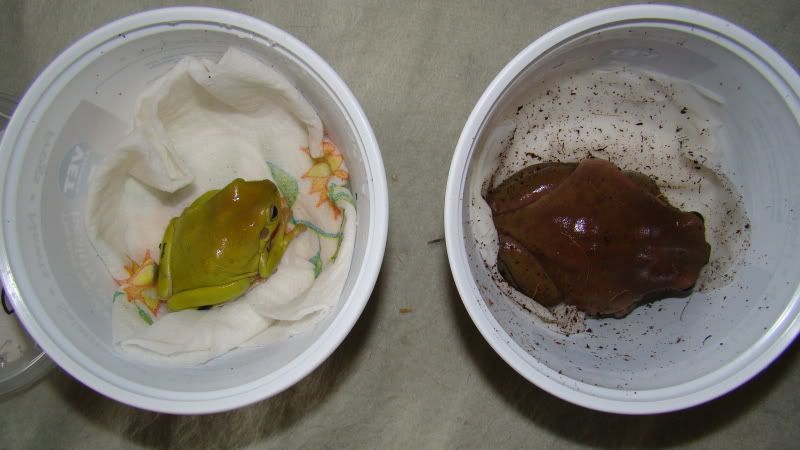 Mr. Humphrey singing to his girlfriend.
Okay okay I'm done after this. Sorry for hogging. :(
My parent's dogs:
Rugby, a Lhasa Opsa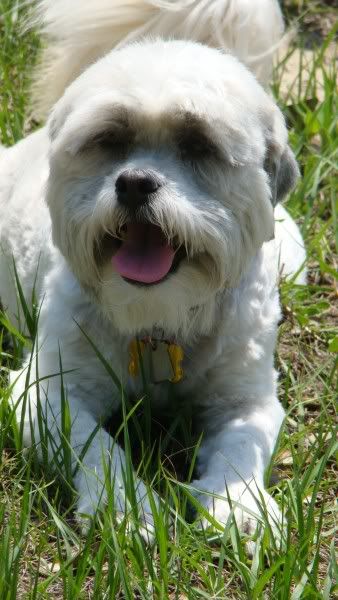 Cruella, a tri colored Japanese Chin
Smigit, lemon Japanese Chin (or something like that?)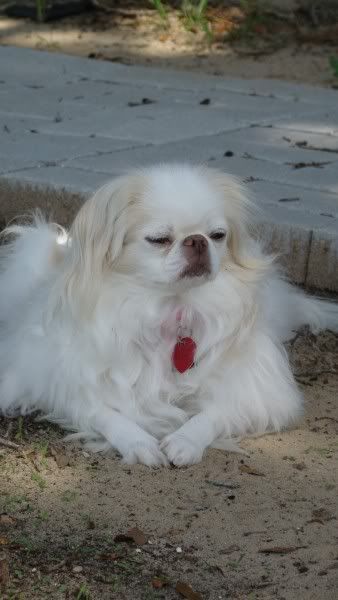 My baby Zeus. Hes a shephard/chow mix. <3 dumbest dog I know but hes a sweetheart!