Starting The Horse Addiction
---
My 5 month son is becoming more alert and interested in everything. Today I sat him on the pony and he just smiled away, it was pretty cute. He only gets sat on the pony every once in a while but this time he was actually interested on it. When he's older I hope to have a little riding buddy. Just wanted to share because he's cute ;)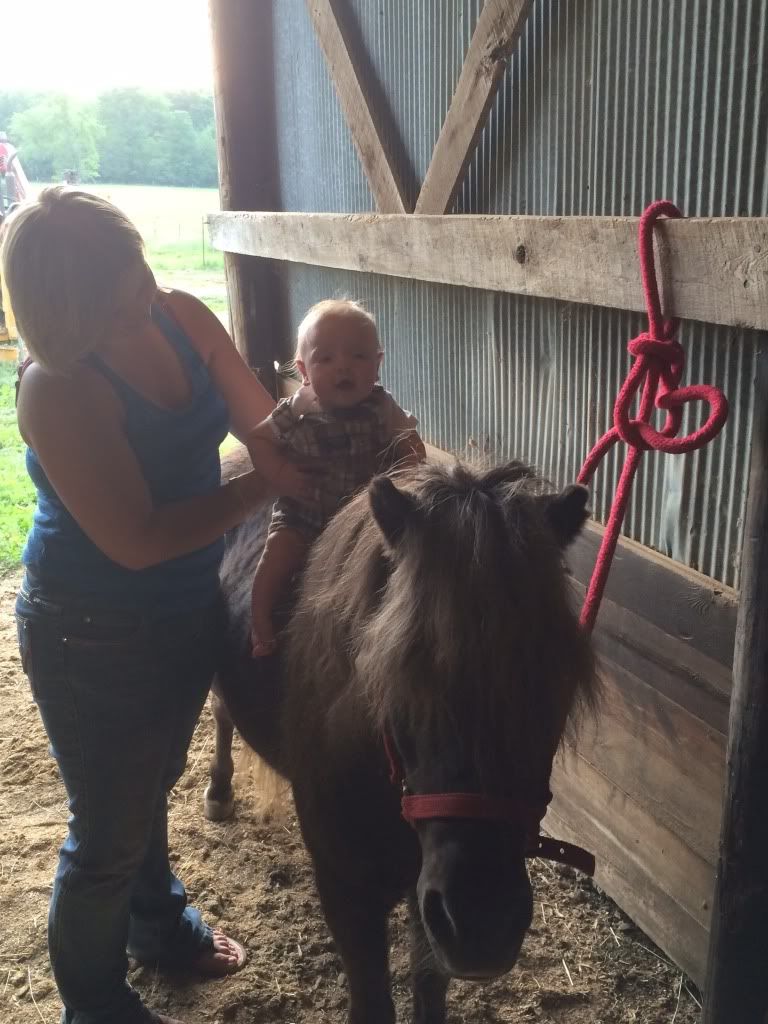 Posted via Mobile Device
One day he will treasure those photos.
Love it!
---
I won't be stopped. I can't be stopped.
Showing
Join Date: Jun 2011
Location: Cariboo, British Columbia
Posts: 11,777
• Horses:
3
Just wait til you seat that little male cherub on a Harley!
---
I am not here to promote anythingNo, that's not true, I am here to promote everything equestrian and everyone enjoying horses!
Kudos to you! I wish my mother had been so supportive of my horse obsession as a child!
I just hope he rides, I have the perfect beginner kids pony to learn on. Right now he seems to like the horses so I'm hoping that grows.
Posted via Mobile Device