Here is a weighty question for you
---
Which rider is heavier, and which will the horse carry better?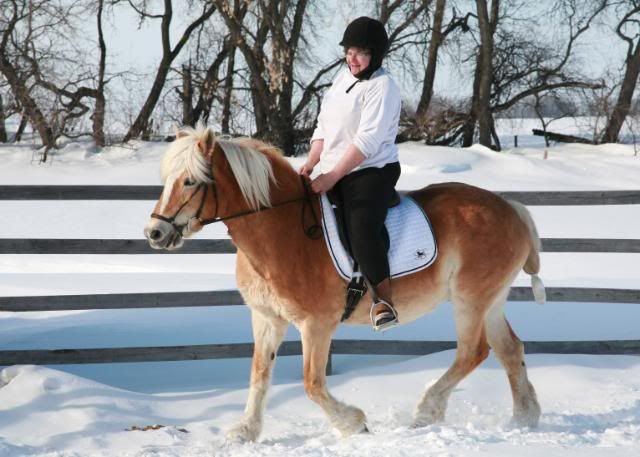 Showing
Join Date: Jun 2011
Location: Cariboo, British Columbia
Posts: 11,951
• Horses:
3
Both riders about the same weight, maybe the guy weighs more, he looks taller. Horses look identical to me.
It doesn't matter which rider weighs more if one rides well balanced and one does not.
---
Life is like a camera. Focus on what's important, Capture the good times, Develop from the negatives and if things don't work out, Take another shot.
Yup horse is the same, but heavier in the second pic.