deleted
---
Last edited by princessfluffybritches; 11-09-2012 at

11:08 AM

.
Quote:
Originally Posted by
princessfluffybritches
View Post
But this is me.
Youa re still looking good in this photo too!
Quote:
Youa re still looking good in this photo too!
You have inspired me to go back on a diet! Am I brave for posting this? No, I'm not pregnant! LOL
Does my bum look big on this horse? Husband said Yep!!
Here is a photograph of my beloved Patrick and 'The EVIL one!' (who said my bum looked big on myhorse...in fact he said I made Patrick look quite trim!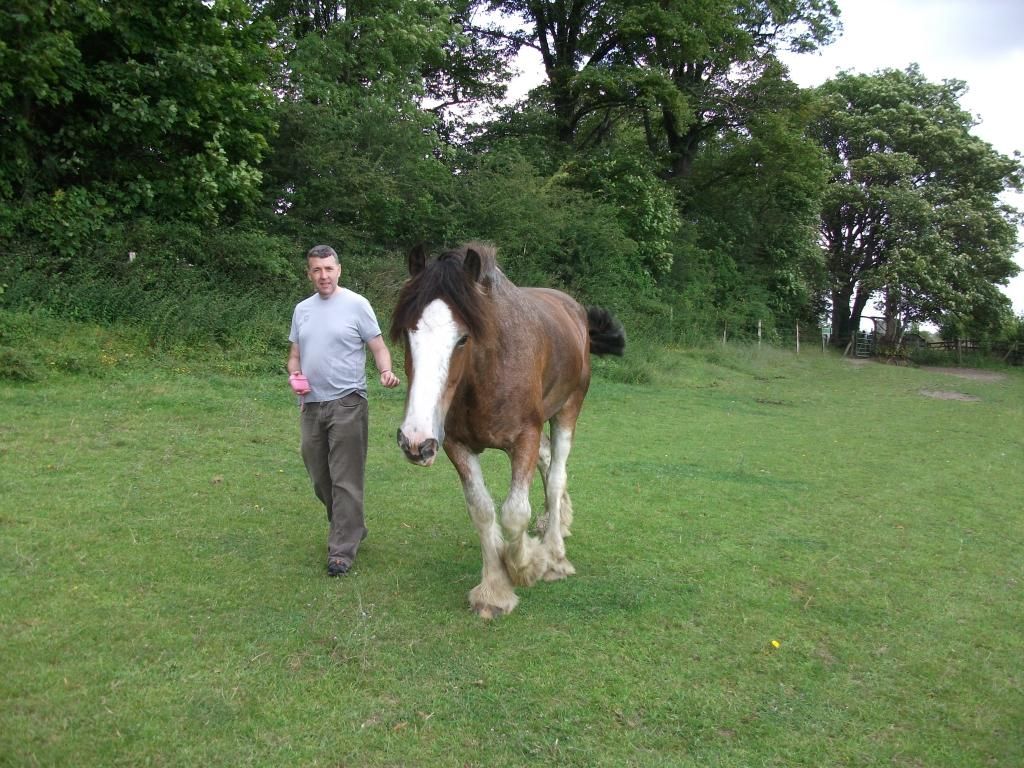 Ha Ha That is evil. I have thought that as my butt is getting bigger, no doubt the horse looks smaller. When I was only 135lbs I thought some of the horses looked smaller. None of them were small horses. The smallest horse I ever rode regularly (other then when I was a tiny kid) was a 14.2 hand Arabian. Even though I weighed well under 120 lbs then, I felt way too big for that horse. I think a lot of that is in ones head. If the horse thinks you are too big, chances are they will show signs of it.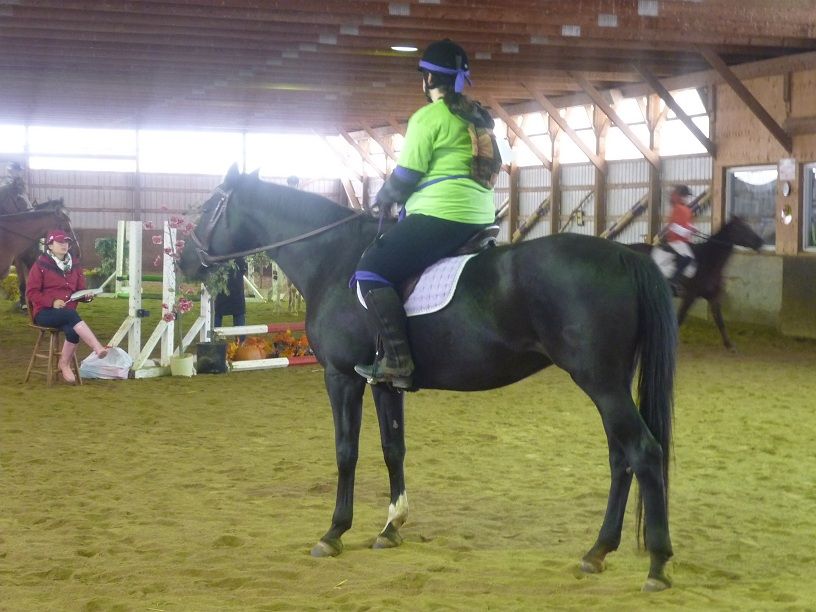 Me and the Prima Monster at the Halloween Show.
Been meaning to post this :P I was a ninja turtle (Donatello).
This may be one of my last pictures of me on Prima -sadface-. Starting next week I will be riding a gelding named Jesse. Which is amusing because my name is Jessie. It also sucks because Friday (on my possible last ride for a long time on Prima...) I fell off jumping over an oxer! I still will get my mare cuddles because Bri (my boyfriend) rides Prima before my lesson. I hope riding Jesse works out - I have no idea about this horse, other than he is new! :P
---
Last edited by CowboysDream; 11-19-2012 at

12:35 AM

.
These arent the best of pictures lol but here goes nothing! :)
Me riding my 10 year old thoroughbred mare LADY
Me rising my 4 year old QH cross gelding CLOUD