Lovely horse, and you two look great together!
---
You want the truth? You can't HANDLE the truth!
Horsegirl, I love your beast, what a looker
Hi there! My name is Julie, I'm 27 years old and I'm fat. I also ride and train police horses for a living. Before I started that I rode countless types, breed, sizes and colors of horses... I've even ridden a few of the other user's horses on here!
Here I am on a few of the horses I've ridden in recent times: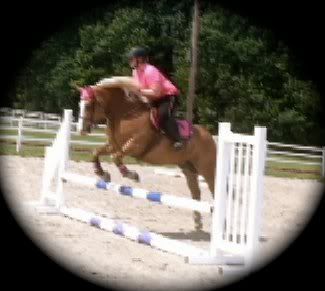 and some better quality ones...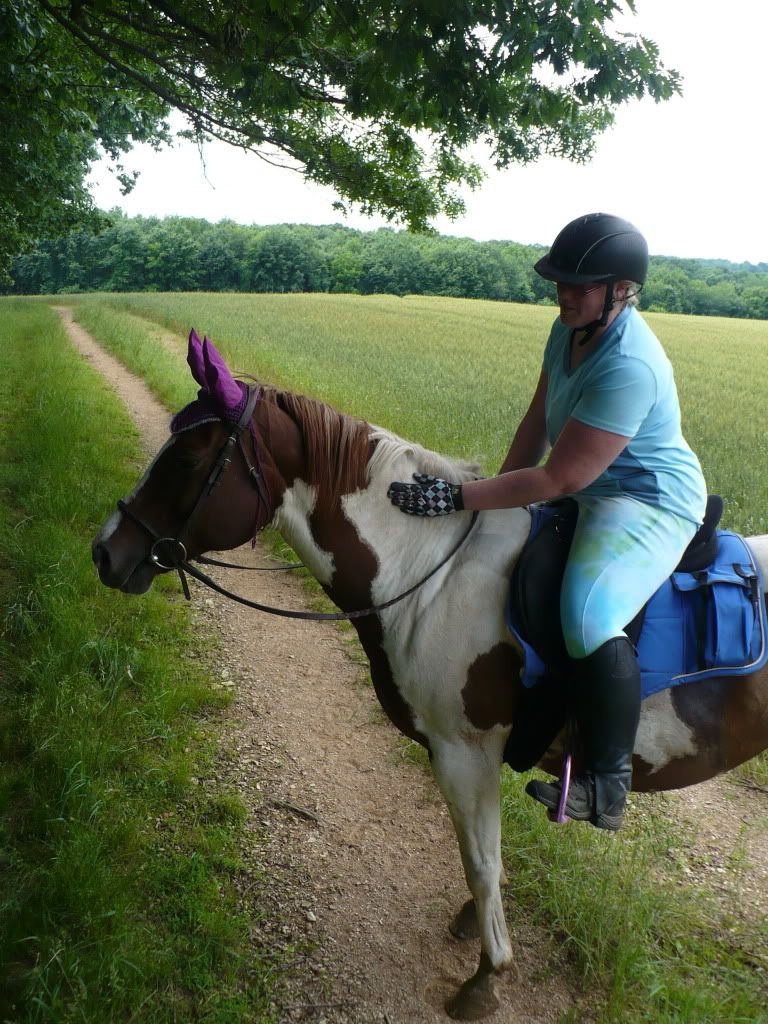 This was right as he was spooking... LOL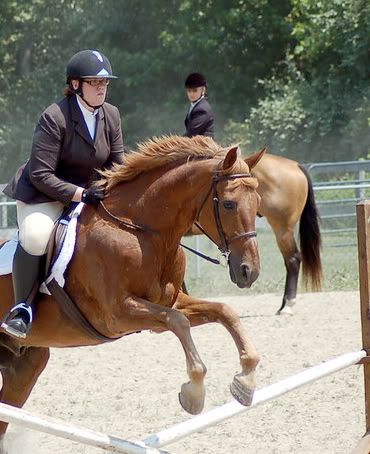 Uh... ignore the broken martingale (and my crappy eq)... she spooked at something on the trail ride just prior to this a broke the keeper without me realizing it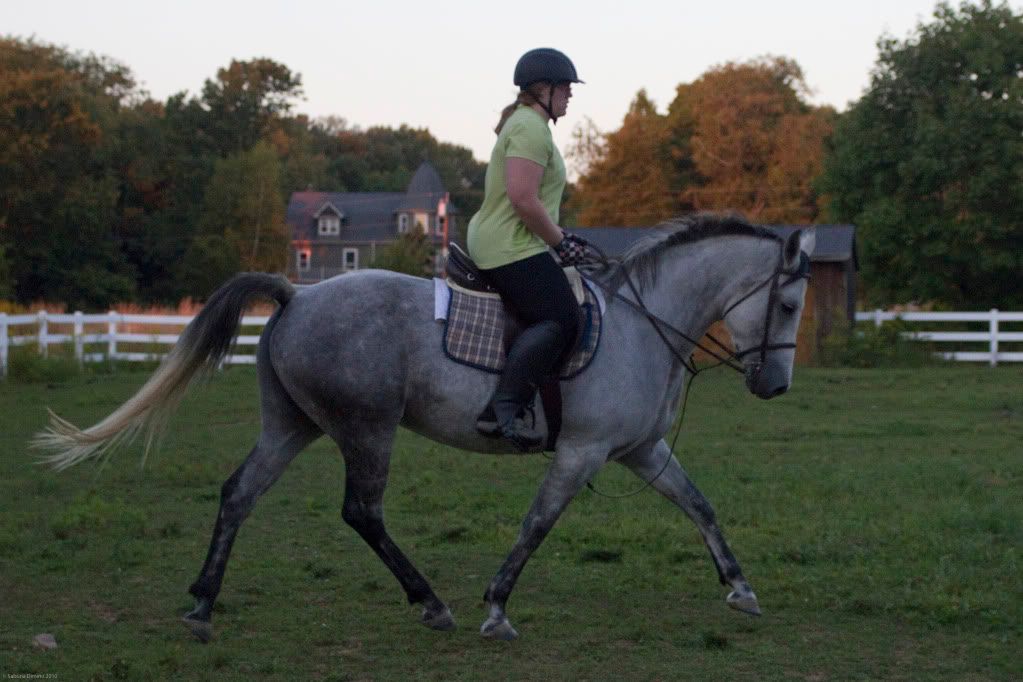 I don't ride western... lol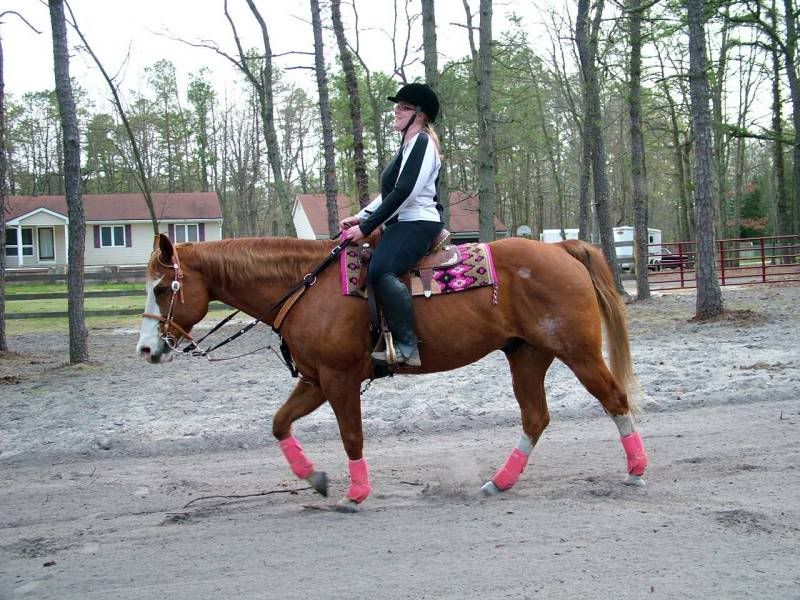 And some photos from work:
I'm in the aqua colored shirt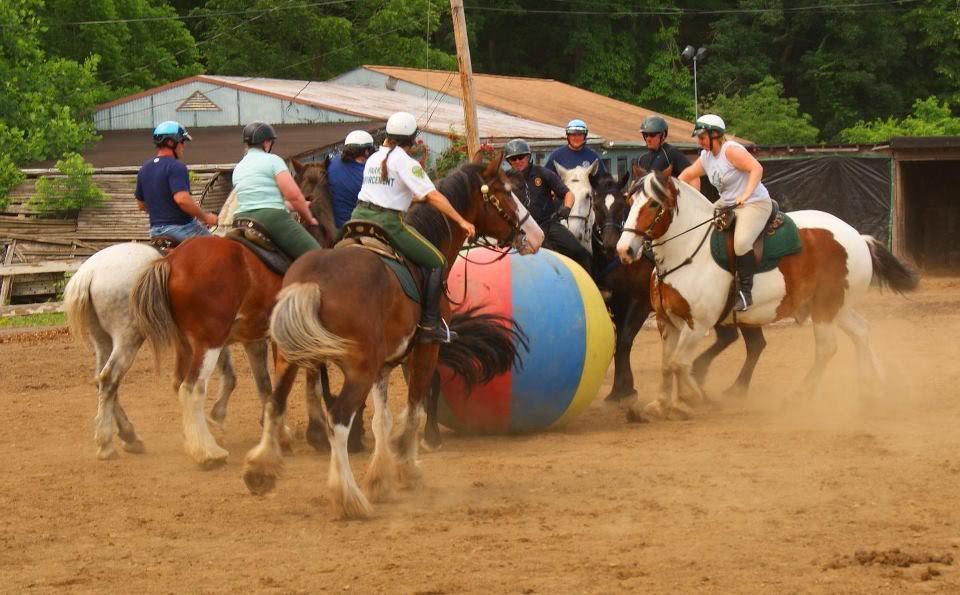 A little girl decorated my patrol horse for "derby day"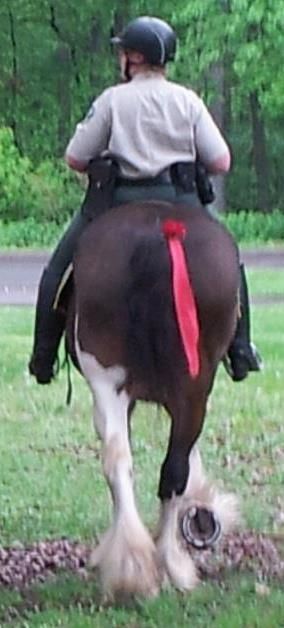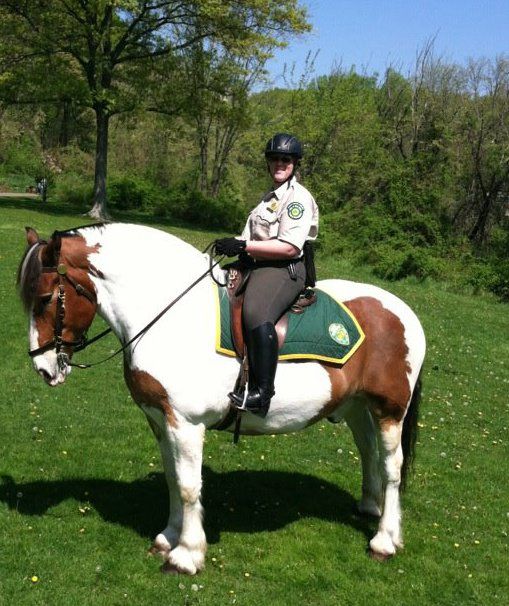 10 points if you know where i am in this pic (no cheating if you know already)
He didn't want to stand still for the picture!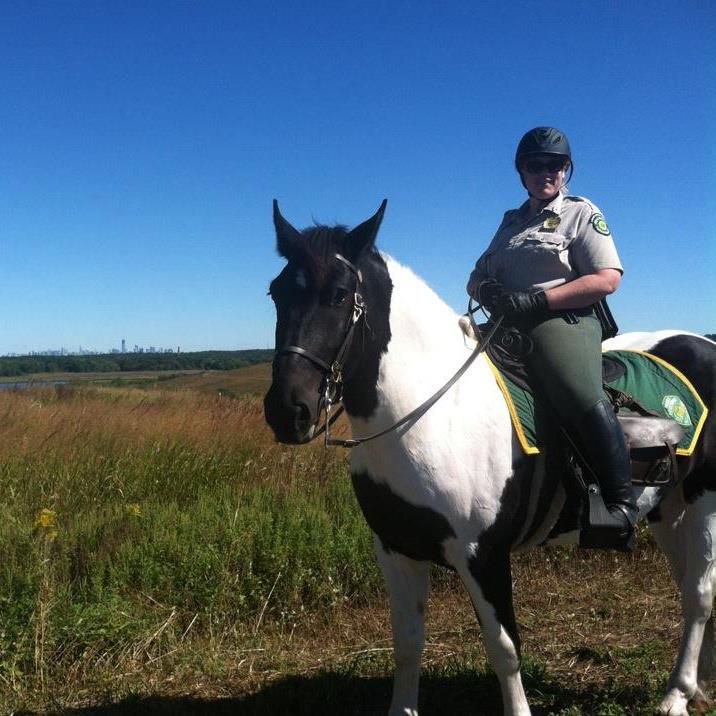 There... is that enough pics for you folks?
Yearling
Join Date: Sep 2012
Location: Central Western NSW, Australia
Posts: 1,120
• Horses:
4
Oh my gosh Birds, I am so jealous. I've always dreamed of being in the mounted police, and the horses you get to ride are drop dead gorgeous!
I can attest to Birdz's riding skills. I'm one of the people she mentioned. She's ridden my horse Kaiba a few times now.
Here's Kaiba and I today. After a quick ride after getting his teeth floated.
And here's a picture from last weekend. To prove that he isn't as awkward looking as the picture makes him out to be. I think I've decided that it's his small chest that makes him look bad when you to take pictures of him from the front.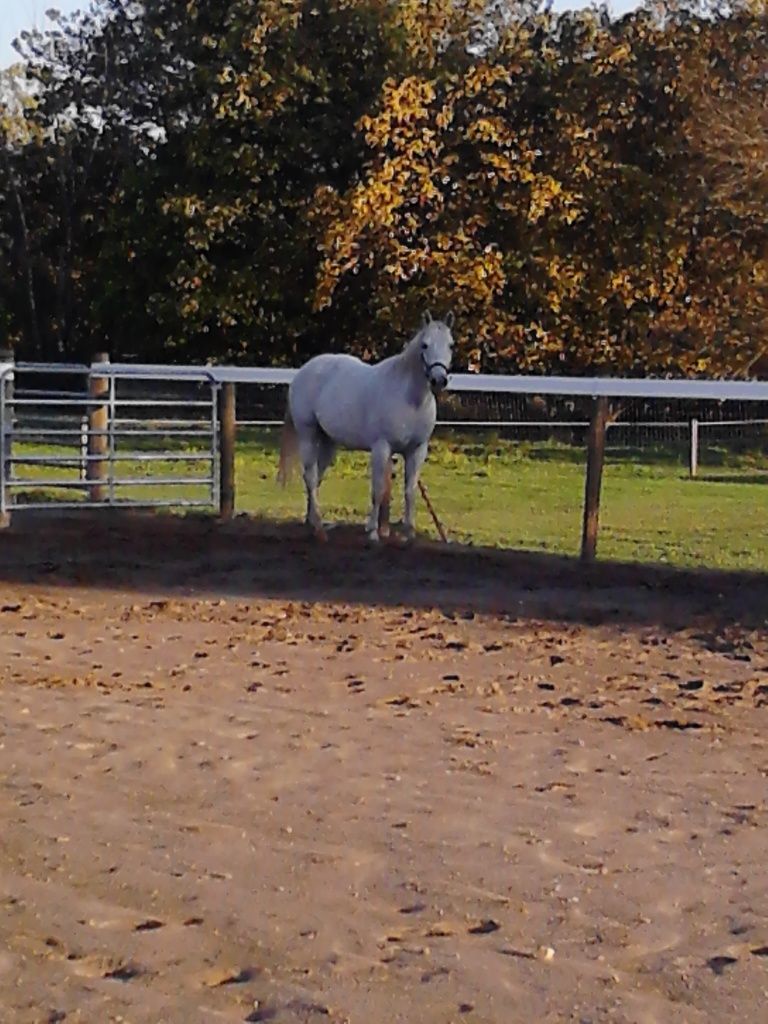 Posted via Mobile Device
Waves HI at Birdz, love the pics, welcome on board, some lovely horses you have ridden there
I am SO impressed with your photos, Birdz! you are a bang up rider! even Western. I do not know where the photo was taken, but then I live in Seattle, so maybe too far away to know if it?
Thank you for showing such a great seat and such engaging horseback images to us chubbies. You are an inspiration!
Birdz, you're FRIKING AMAZING! Btw, the coloured with the HUGE neck? I totally call dibs on him :oP LOVE your photos! Thanks so much for sharing!
---
I am her eyes, she is my wings. I am her voice, she is my spirit. I am her human, she is my horse.


Oh yes this type of bulling is on other threads. WP is one of them there are a bunch on their picking on a 16 year old for having her own opinion about wp showing. One even called her a troll. Non even really read what she wrote just decided she didn't know what she was talking about and was picking on them so they bullied and bashed her. Shame on those who do the same here. Their by the Grace of God go those that are fortunate enough to be skinny and not have physical problems. Or that they are so ignorant that they do not realize that most men that ride, do not weight 115 lbs unless they are a jockey. Most men I know that ride weigh about 200 lbs, but women weighing that are to be mocked, made fun of and put down. I feel sorry for such narrow minded people.
Ladies you all look treat and your horses are wounderful. Keep up the good work..