Post Pictures Of You Riding!
---
Hi Everyone --
I'm really hurting today from my injury I had last week riding. I'm feeling a bit discouraged and down.. and frankly, a little unsure if my horse is the right pick for me.
So I figured to lift my spirits a little.. I would love to see all those great pictures of you riding your horse. Feel free to post them.. give us a story.. anything :)
I don't have any pictures of me riding yet.. but I do have a video of me lunging him.. Feel free to take a look:
https://www.youtube.com/watch?v=PYXKGEsbuKc
Dollar looks like he has nice form
I hope he is a good match
---
Country Woman


here are a few pictures of me riding
---
Country Woman


I love the look of that horse on the bottom. I'm a sucker for a nice big horse
Sorry to hear you were injured. Hope the recovery goes fast.
Sorry to disappoint you, but Mia isn't a nice big horse. She's 15.2, maybe a bit taller, but she's only 900 lbs. She is, however, pure Prima Donna...
---
"Make the right thing easy and the wrong thing...well, ignore it mostly."
ok. this is a short video of me in a lesson from last winter. I was working getting Z to leg yield, and he was pretty stiff and leaning on before this. we were exaggerating the inside bend to get him to connect the inside rein and leg with moving his hip over. it's not how you would ride ultimately. of course, my trainer can do it with ease, so it's all about my clumsiness with the aids.
oh well . . . .
https://www.youtube.com/watch?v=Anq7M-N-ghE
Green Broke
Join Date: Jan 2010
Location: south of nowhere, north of nothing
Posts: 4,643
• Horses:
6
Pics, OK, here we go
Old one of me and Mr G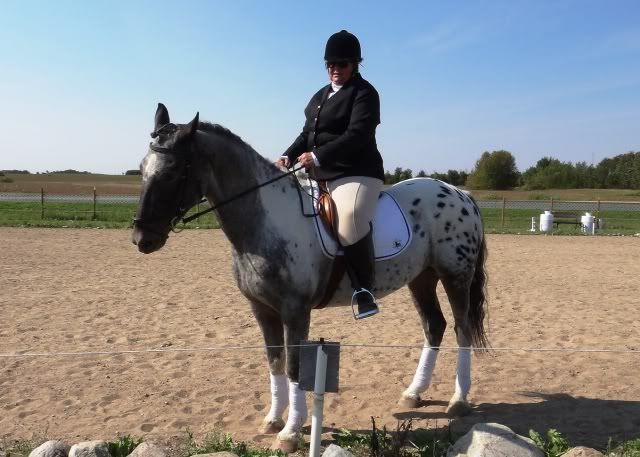 Fancy, the original Golden Horse.funny I felt fat then and that was 40 pounds lighter than I am now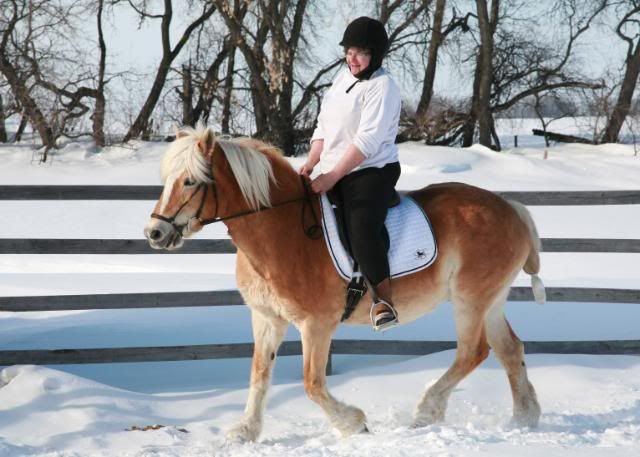 Big Ben
Little Emmy...need to lose a bunch to be happy on her
and my newest guy Gibbs, who is charged with getting me back in the saddle
Test riding him, trying to get a lope. This is a nervous person (me) riding a horse that I haven't seen ridden, and who I met about an hour before, loaded him up from his farm, trailered him to my trainers to try out. As I say nervous me, especially about loping, had only loped once in the last year
asking a horse who is not used to being ridden in the arena, turned out quite well I thought