All of your horses look beautiful!
Trying out Scout for the first time
Our first ride together after buying him
Theeen I fell off 2 days after purchasing him and broke my elbow- hence the arm brace LOL
Sadly only have one of my new boy, Red.
None are super fun action shots, but I still love showing off my babydolls
These are actually scattered about in other threads :) but the pic is the day I first rode my new boy Rigo (trying out) and the vid is from our first official lesson on the 4th of September (was waiting on shoes and teeth floating..had ridden prior but didn't vid).


Hubba Bubba, Rigo is nice, I may have a growing partiality to greys though
I have to say that some of the posters here appear to have strayed into the plus size department by mistake
Quote:
Hubba Bubba, Rigo is nice, I may have a growing partiality to greys though
He is my very first owned grey. What was funny is that in all the horses I had either called on, looked at and including the two I had vetted that didn't vet out, every single one (31 total before Rigo) were all chestnuts. Thought for sure a chestnut was in my future :) which would also have been a first.
Gibbs is my first grey, after I swore only blacks and bays in my future, less washing needed
Golden, I wear a size 13. I'm considered plus sized LOL
Rigo is sooo handsome! OMG. My very first horse was a beautiful grey that looked like a shimmering silver with a straight black mane and tail.

I bought a gorgeous sorrel chestnut.. but looked at another grey before him. Still have my heart on him for some reason.. but I heard I was too big for him :( The photo has a weird view. He was underweight.. but his legs were very thick. And due to the saddle (not mine when I tested him out) it made me look even bigger on him. Ugh.. I miss him.
Quote:
Pics, OK, here we go
Old one of me and Mr G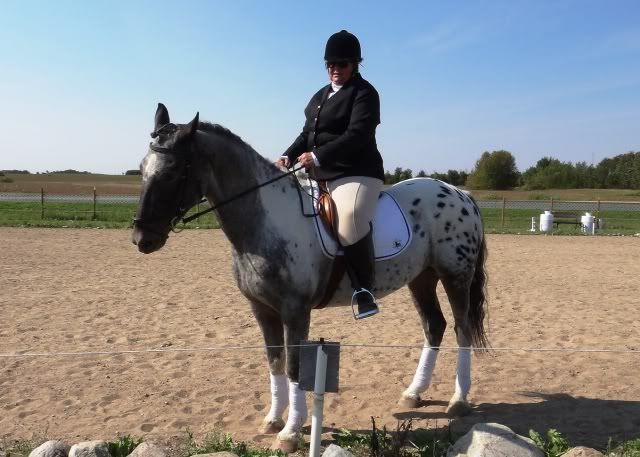 Fancy, the original Golden Horse.funny I felt fat then and that was 40 pounds lighter than I am now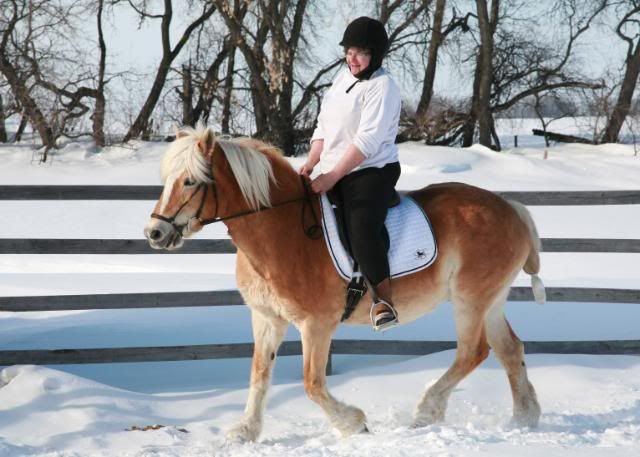 Big Ben
Little Emmy...need to lose a bunch to be happy on her
and my newest guy Gibbs, who is charged with getting me back in the saddle
Test riding him, trying to get a lope. This is a nervous person (me) riding a horse that I haven't seen ridden, and who I met about an hour before, loaded him up from his farm, trailered him to my trainers to try out. As I say nervous me, especially about loping, had only loped once in the last year
asking a horse who is not used to being ridden in the arena, turned out quite well I thought
First ride on the new guy - YouTube
Wow.. you have a lot of horses. I'm super jealous!
Love the look on his face. It's like you both were thinking the exact same thing.