Quote:
Wow.. you have a lot of horses. I'm super jealous!
Not have, have had!
Still haven't shared Big Bert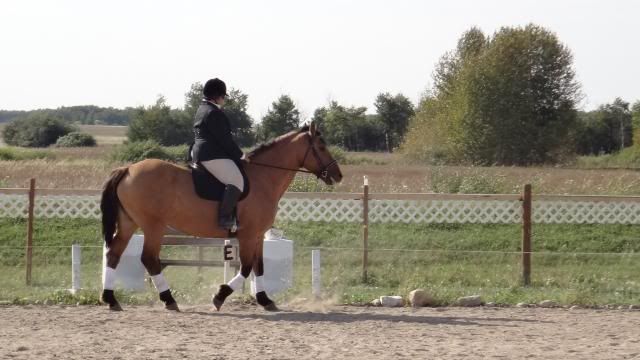 Alto the stallion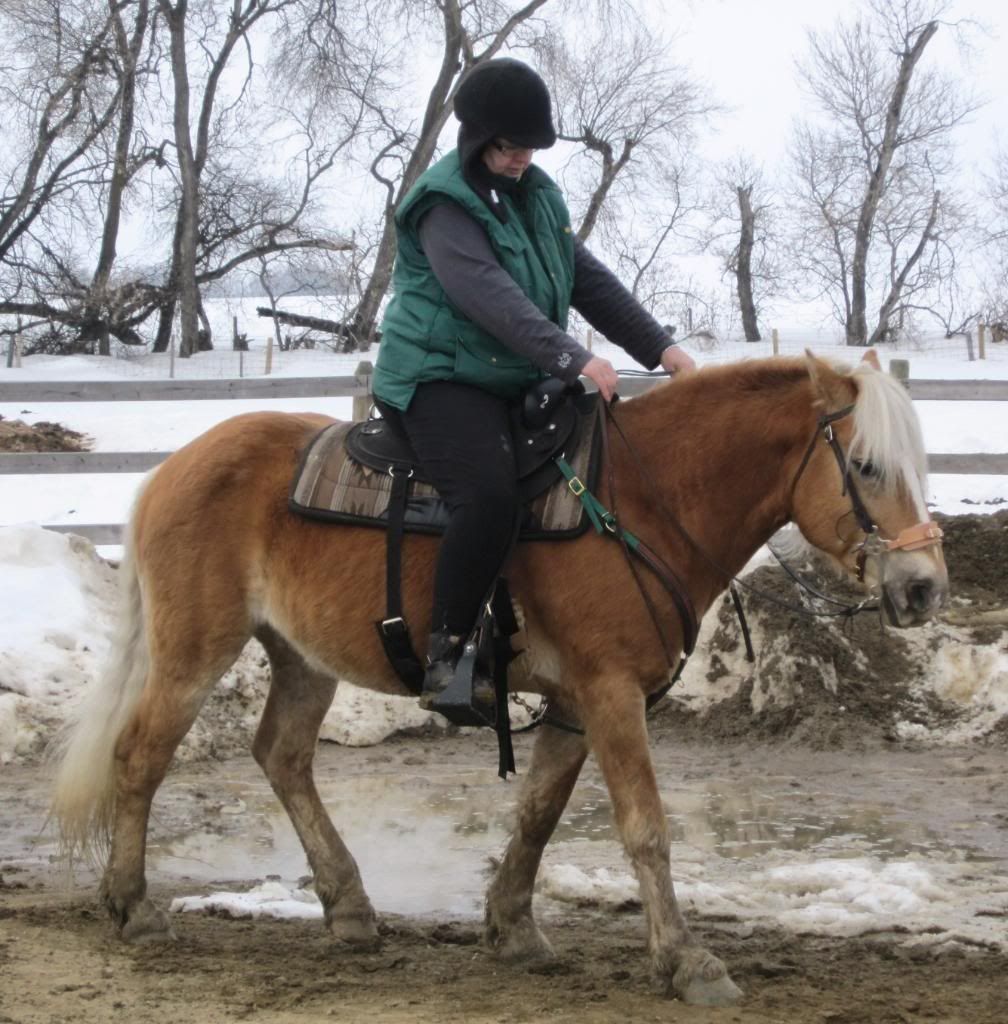 Oh and first ride ever on Max the Fjord cross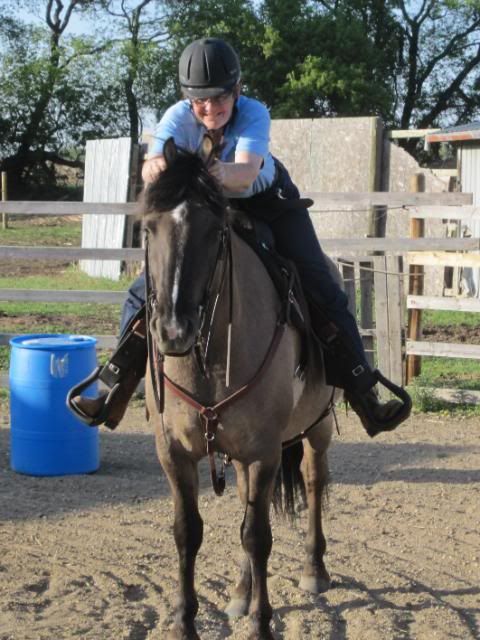 Some were projects, some were my breeding stock who were sold when I decided to quit breeding. Now I only have Gibbs, Emmy, Angel, Ace, and two more who are both on the point of being sold (crossing fingers and hoping)
Everyone has such pretty horses! Here is me...
---
"Be a best friend, tell the truth, and overuse I love you
Go to work, do your best, don't outsmart your common sense
Never let your prayin knees get lazy
And love like crazy"
Quote:
Hubba Bubba, Rigo is nice, I may have a growing partiality to greys though
I have to say that some of the posters here appear to have strayed into the plus size department by mistake
Ha! I was going to make a comment about that myself, you skinny-ones makin' us look bad. ;)
---
EQUUS KEEPUS BROKUS
I finally got some pictures of me riding. Nothing major.. but here goes:

This is Dollar. We've been working really hard on controlling the trot.. not rushing or bolting. I can tell he wants to do what I ask him. He's still just unsure of what it is I'm asking for. Like talking two different languages trying to have a conversation. lol. We do lots and lots of circles, and changing direction.

* note... the one picture that looks like we are indoor.. please don't mind my seat position. I had someone else ride in my saddle the day before and my stirrups were entirely too short. I didn't adjust them yet. lol.
Me and Rikki out on the trail doing a conditioning ride. I have just started doing endurance riding and ive got to say, most fun ive ever had on a horse, but exhausting. Ive lost ten pounds and gained a bunch of muscle from it.
---
DON'T EAT THAT!
I was kind of wondering if some of the posters realized this was the plus sized forum. whatever. we welcome "less than" plus sized folks , too!
Foal
Join Date: Aug 2010
Location: Vancouver Island, B.C., Canada
Posts: 223
• Horses:
4
Here's me and my little girl Sadie. She's a 3 year old Haflinger Morgan cross. Just started this summer.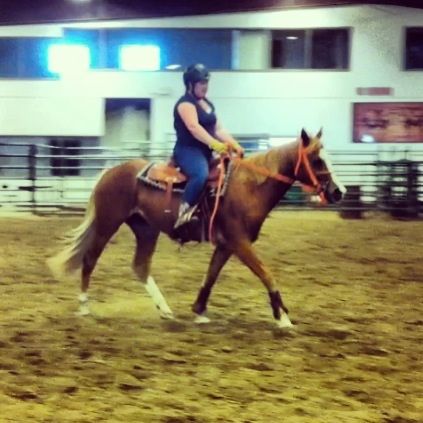 And myself and Breezy. My 7 year old QH mare.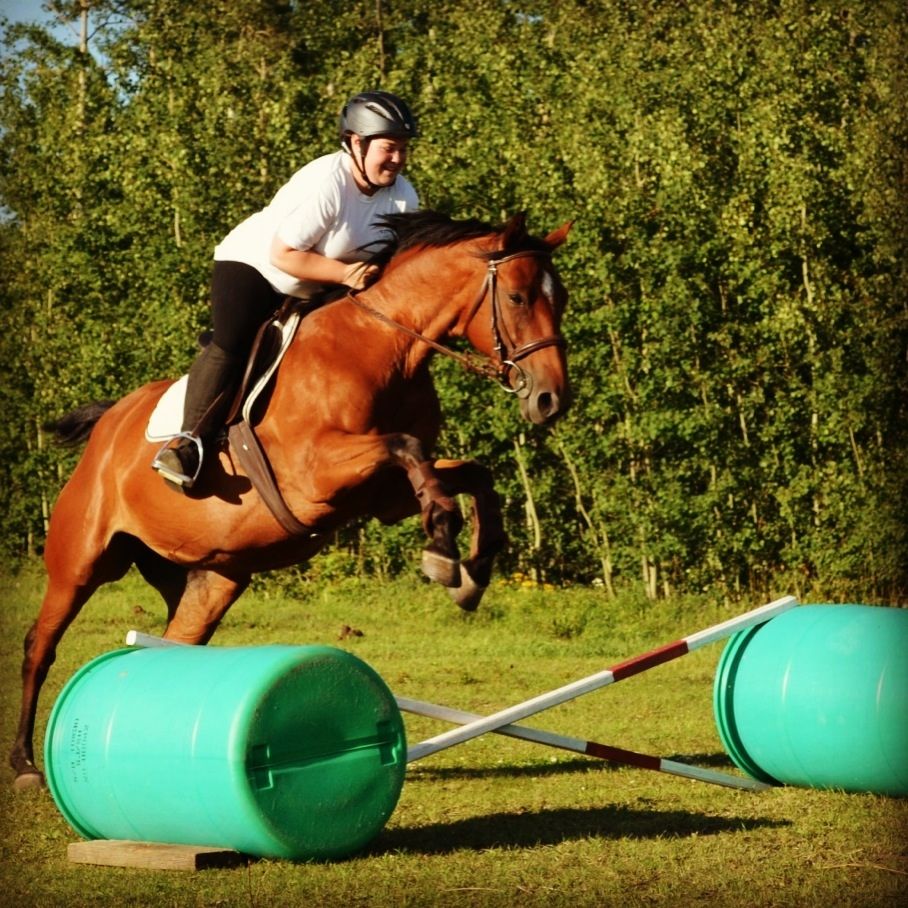 This is me and my new horse Copper! Yes we're chunky, but we're ok with it
---
For without a horse, i could not fly.
Foal
Join Date: Aug 2010
Location: Vancouver Island, B.C., Canada
Posts: 223
• Horses:
4
Wow Hailey1203, he looks so sweet and willing! How tall is he? He looks like a giant even compared to those other horses in the lower pic