Quote:
Gunnerssugarbar, There is no way in the world that the saddle you are in or any 16" fits you. You may be able to get in it but it isn't good for you or your horse. I'm 5'10, weigh 195lb and ride in a 17" high back ranch saddle.

You need to be able to put your fist between your tummy and the saddle horn as well as space between your bum and the cantle for the saddle to fit properly.
Wow...... I honestly have no words for how rude this sounds and it's like being called a fatty again like in middle school. THAT saddle in that picture, I do not have anymore. In case you failed to read that part. The 16" dakota I have does fit much better and was GIVEN to me.... You ride in what you have. There is a stream of ugly thoughts going through my head because I honestly don't recall asking for advice on how to fit in a saddle. OH and I'm also 15 lbs lighter than in this picture and losing. Would I like a bigger saddle.... sure... but I don't have $500+ to shell out for one.
Wow, glad I did not post a photo. Riding to get in better shape so not a pretty sight right now, but was hoping for support on this forum not criticism. Congrats on your weight loss and keep on riding!
Sorry if it came off as rude but it is the truth. It isn't a commentary on you, as you seem to have taken it, but a simple fact that the saddle doesn't fit you. If I were to sit in a 15" saddle, it would not fit me even though I could get into it. I am not criticizing your weight, just the fact that you are in the wrong saddle.

You said that you just got a Dakota in 16", you could have gotten a 17" instead. It doesn't have to be new, just the better size for you and your horse. With an improper fitting saddle, you are putting undue pressure on your horse's back by not spreading out the pressure over a greater area. Just because I may have a 15" saddle, doesn't mean that I can justify using it. I would trade or sell it to get the right size.

This is in no way a commentary on you, only your choice of saddle size. Your self esteem problem should not override proper fit. I wear 36" waist jeans, for me to say I have a 34" jean would be improper even if I could zip them up. I am what I am and I wear what fits, not what I'd like to say fits. While you didn't ask for a commentary on how you fit in a saddle, to let it stand would be condone an improper fit and someone else my think that it is OK to get into a smaller saddle then they need.
---
I'm not arguing with you, I'm just explaining why I'm right.

Nothing sucks more than that moment during an argument when you realize you're wrong.

It's not always what you say but what they hear.

---
Last edited by iridehorses; 11-13-2012 at

07:58 AM

.
What part of "it was given to me" do you not understand. I didn't have a size choice just someone helping me out to find a better saddle. You know nothing about me. Nothing at all so don't presume to. I'm done because apparently some people take being anonymous online to the point of not caring about other people's feelings. Go live with your conscious.
Posted via Mobile Device
You also obviously only looked at the picture because I did not condone an improper fit. Learn to read.
Posted via Mobile Device
Gunn, I don't think Iride meant to be rude in anyway. I ride in a 16 inch Dakota and I'm 125 pounds and 5'2. I fit in a 15 but not properly. The saddle you pictured did not fit but please don't take offense to it. Iride was just tryin to make a point, not be rude. :)
Posted via Mobile Device
Hahah READ people. I don't have that saddle anymore.I don't care how she meant it. Sometimes you have to ride in what you have.

Wow. Wow wow wow. Wow. Try to help someone eve tell them that a 17" would be better and I get beat up. Who would have thought coming to a plus size forum where everyone is a little self conscious and get completely beat up on something I really have no choice in on the matter. Feeding my horse properly is more important than buying another saddle. I vowed a long time ago to not let strangers make me cry again well congrats...... Peace out

OP. good luck honey.
Posted via Mobile Device
No one is beating you up, so plead read ;)

We are just saying. No body is attacking you. I think you might just be being a tad over sensitive. Nobody is attacking you what so ever. -_-
Posted via Mobile Device
Gunners please, you seriously need to take a chill pill there, JEESH, I have seen several people of all shapes and sizes get called out for having a saddle that doesn't suit them, including me for trying to fit a large backside into a 17"English saddle.
It doesn't matter if it was on loan or whatever, the fact is that you posted a pic and it shows a mismatch between rider and saddle, that is not an attack it is a fact.
Me in 17"English, my excuse, it was my go to saddle that I feel safest on, and it fits Willow, but after taking a look with the benefit of some advice, I don't ride in it any more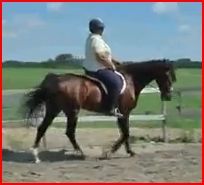 19"English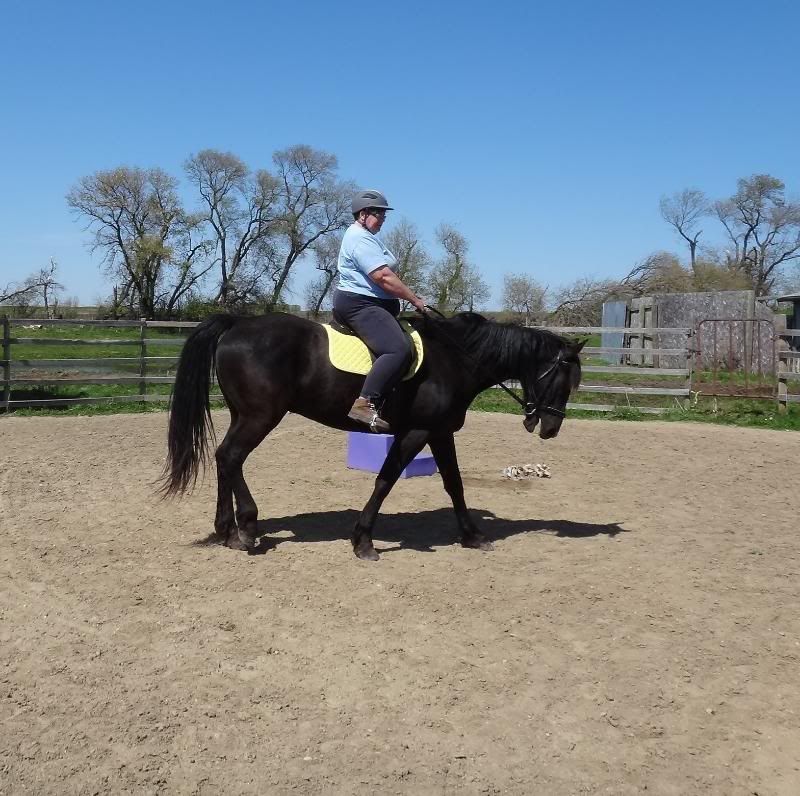 Yeah this was so 5 days ago. Not on my agenda of caring anymore. Got way too much going on in my life to even think about this thread. I don't take chill pills.... I move on with life. It's too short to keep upset about people who don't know me.
Posted via Mobile Device