I sure do jump!! Ambers still learning we haven't gone above 2'3 yet, but she has no trouble what so ever hauling my butt over the jumps!!
Please ignore my craptastic position in some of the pics haha not all jumps are perfect!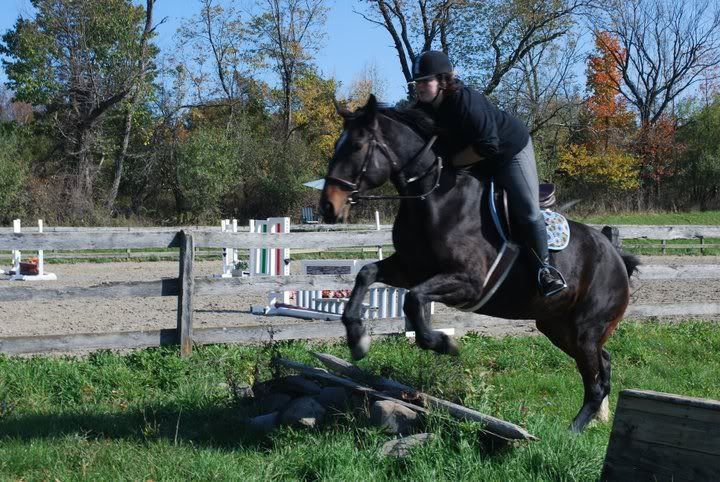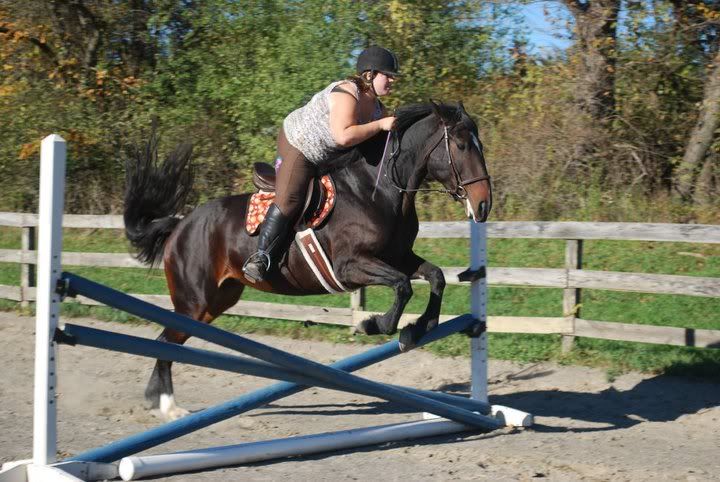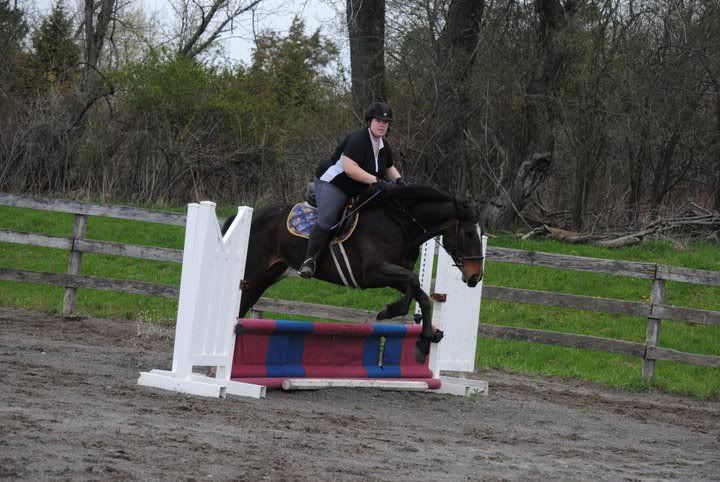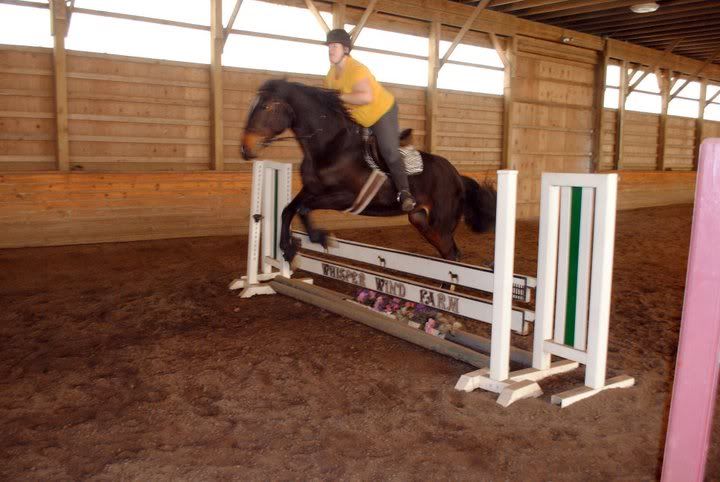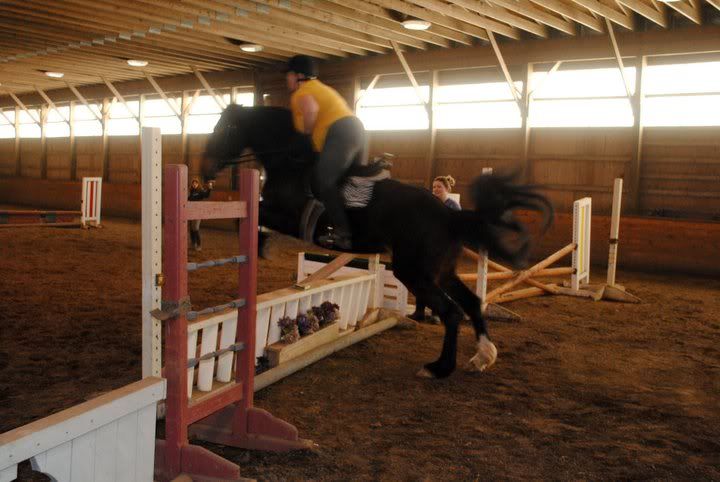 ---
♞ Horse Crazy. ☀ Animal Lover. ☺Jeremy Renner Obsessed. ✇ Photo Taker. ♫ Country Music Listener.
♥ Erotic Romance Reader. ✯ Witch.
im a size 13, and i showjump!
I am plus size and I jump. just started learning actually. It's fun. I have a cute little quarter horse and she carries me just fine and loves jumping. :)
---
Just ride! Have fun! Be Happy!
I'm a fluffy thing and love some jumping! I'm 5 feet tall and 160 pounds (I know... Daaay-umnn...), but my little mare carries me over jumps like she has wings. She isn't a professional jumper by any means either. She's a competitive distance horse who I jump for cross training/kicks and giggles.

And as you can see from the picture below, I'm not a very good jumper myself!
burning amber 520 and brighteyes LOVELY horses :)
---
"Action cures Fear, take a small risk every day". Jane Savoie
psh girl get out there and have fun with your horse! she weighs a heck of alot more than you do!!! haha i understand being concious about her health without legs you dont really have a horse but she is a horse and im sure you both will enjoy jumping,or whatever else you decide to do with her. go check out some videos of hunter over fences riders there are plenty plus sized lovelies who know their way around a course ;)
I wear a size 16 jean, (Canadian sizing, not sure how it differs from any other countries), and I'm currently in the process of teaching my 16.2 TB gelding to jump; and other than being incredibly klutzy, he's been doing well - with no issues!

Honestly from all the horses I've ridden (used to work at a schooling barn, so I've been on a few), I've never had an issue. It's all about building up the horse's stamina, just as much as it is about building up your own.

You should be just fine :)
I wear a uk size 20\22 now was bigger and I love to jump!! I am very fluffy indeed! Size is nothing but a number :) plus size riders can do what the skinnies do :)
Posted via Mobile Device
Quote:
I wear a size 16 jean, (Canadian sizing, not sure how it differs from any other countries), and I'm currently in the process of teaching my 16.2 TB gelding to jump; and other than being incredibly klutzy, he's been doing well - with no issues!

Honestly from all the horses I've ridden (used to work at a schooling barn, so I've been on a few), I've never had an issue. It's all about building up the horse's stamina, just as much as it is about building up your own.

You should be just fine :)
I am in a size 16 jean now I was in a 12
---
Country Woman


its just in your mind
---
Country Woman