Hi...my name is Amber, I'm a foody and a rider. It works. I'm 5'3, and 290#. At my heaviest I was 375, and was riding a large QH and running barrels. Smart? Probably not. Did my horse suffer? Theres no way. She was easy 1400lbs. I am now down to 290, and I carry my weight very evenly. I've never had any one say 'You're to big to ride', unless it was a place that rents horses for an hour on the beach kind of deal.
At this current time, I'm loosing a steady 3lbs a month, and am doing fabulous at it
Now, I no longer do speed events, and mostly just trail ride, or work cows. (I'm out of the need for speed age, lol.) The lease horse I ride is 15hh, and an easy 1200lbs. He has a long back, so I use alot of caution not to plop down on his back when mounting, and I don't sit his trot. (Posting in a western saddle looks funny, I know.)
The newest horse I just got in 16hh, and at this time about 900lbs. He is very thin, and needs 200-300lbs to make up. But even now, I would be ok with riding him (but I'm not.)
My riding partner has never said anything about my size, nor my husband (5'10, 240lbs.) The previous barn I was at, while the riders where not 'over weight' they were not skinny by any means. It was not like when I was can chasing, where if you were over a size 2, 'you just couldn't do it'. Even though I still ran 2D-3D on a bad day, times :)
I do not think people who are 'bigger' should not be allowed not to ride! Bigger isn't better, but the sure the hell aint that big of a deal, either! I'd be glad to lead up a big cowgirls club! So long as everyone wore their big cowgirl panties, too!
---
~*~Never approach a bull from the front, a horse from the rear or a fool from any direction. - Cowboy saying~*~
I'm a big girl too, and I find that being a plus size rider around where I live is hard. So much, that it put me off riding out. People can be really cruel, and it upset me.

I just happily ride past, down the canal, and every now and then, you come to a bridge or a Lock, and sometimes there are groups of kids sat there. You don't even look at them, or say anything, and they automatically start calling you a "Fat B***h" or say stuff like "That poor horse! You're crushing it!". I'm not even that big!

Anyway, the last time I hacked out alone, I was attacked by 5 or 6 teenagers who were bunking off school, and were sat on the bridge up by where I keep my other horses. And they started shouting abuse at me, and then started chucking bricks at me and Luca. I galloped home, and got my brother and he went and sorted them out, they denied it all, but he knew it was true because they were pretty much backing away and eventually ran. (My brother is into body building, so he's muscley and quite scary, haha)

I would have charged at them, but they were on a bridge, so no chance of that.

But I find it horrible, which is why I'm on a Ketosis diet to get some of the weight off. I want to go out riding without people calling me names or putting me and my horses in danger.

And haha Joe4d, Robin Hood - Men In Tights XD Awesome film.


Anyway, I've found this year, that I've seen more and more plus sized riders, and it just goes to show there are alot of us.
---
Also known as NiNo on other forums.
I was just wondering... Am I a plus-sized rider? I'm 5'4-5'5 (I think....) and 130 pounds...
No sweetie, you need to be a whol elot bigger to be a plus size rider!
Everyone makes me feel like I am though.... My friend is the same height as me and 80-90 pounds and she makes fun of me....
OK, lecture time.................
DO NOT LET OTHER PEOPLE MAKE FUN OF YOUR WEIGHT.
I know you can't actually stop them, but you don't have to let it hurt especially when there is nothing wrong with you.
I've just had a quick check around the BMI calculators and this is what I find
Quote:
If you go by BMI, a 5'5 woman can weigh anywhere between 112 to 149 pounds
So it looks like you are right in the middle of a good weight for your height, but your friend is to skinny, and yes there is such a thing as being unhealthily skinny.
I come back, as I always do to horses, here is Max, bless him a Fjord QH cross, who would of weighed in around 1200 pounds here, and wasn't actually fat here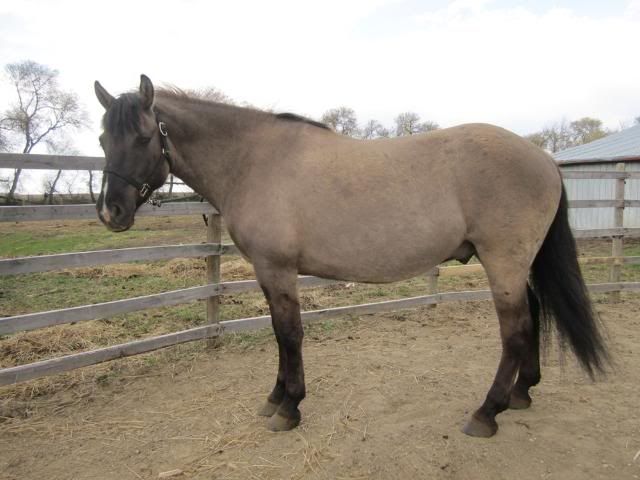 compared to Ace, who is the same height, but in this pic weighed under 1000 pounds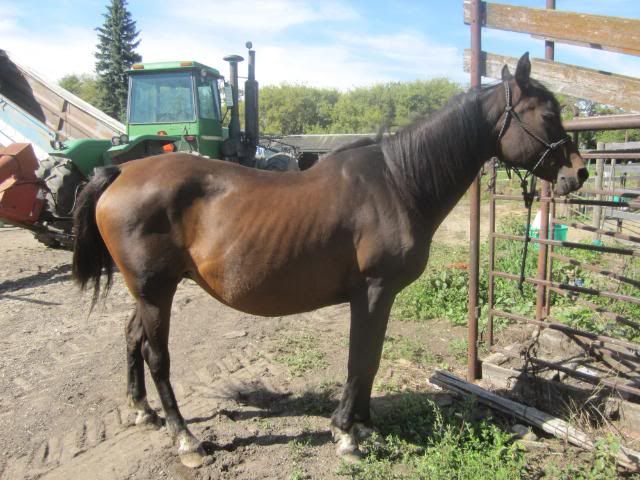 Thing is, that Ace at 1200 pounds would look overweight, and Max at under a 1000 would look skinny, because their builds are different, we accept that horses have different frames, and therefore will weigh differently, but we don't give people the same leeway.
Every person needs to have a certain % of fat to be healthy, and you shouldn't push to be below what is healthy for you. Fitness has a lot to do with it as well, muscle is dense so if you are more muscular you will weigh more.
Honestly the best thing we could all do is throw away our scales, that number is meaningless, you should just look at your body, and listen to it as you go about your day, if you look good, and you can do all the things you want to do then you are probably OK.
I am passionate about this for a reason, this is me last year, having lost a LOT of weight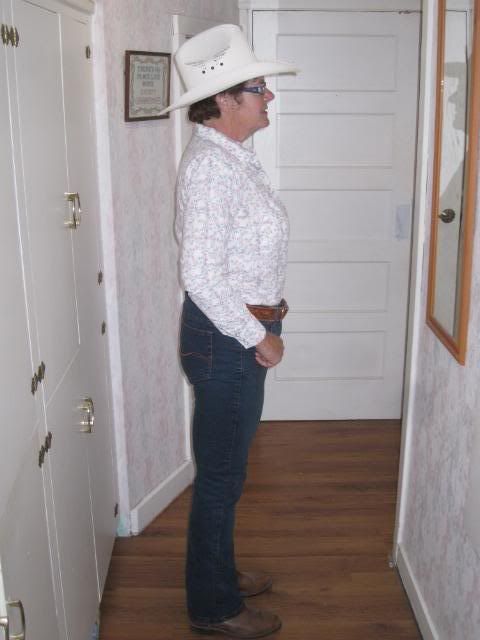 you know what, I looked great, I felt great, but according to my BMI I was still FAT, so I tried to lose some more and it all went pear shaped, well I went pear shaped, and over the year I have regained nearly 100 pounds of what I lost, mainly because I was being unrealistic, and then punished myself for still being fat.
Now I AM fat again, strike that I'm OBESE again, and I need to get back to being fat, and I need to be comfortable with who I am, and the weight I should be, for me to say "Yup, this is good"
I say again, do not let others make you feel bad, they are not your friends, they are probably jealous, you may actually have curves and they would love to be curvey
Thank you... You've really made my day.
Golden..... you are sooooo right. I loved the lesson incorporated with ponies! If only they taught. High school that way when I was in school....I woulda paid more attention lol
See when I was in high school I was very muscular (could carry two 60# bails of hay in each hand and throw them up to the top of the stack of hay we were working on. And I weighed 150. And a size 13. And I was still called fat. I just don't get why people have to be so mean about weight. God made us all different for a reason. I just started up my hcg diet so hopefully I will be back to what I want to be (its realistic and I'm not toooooo far away from it) but I have come to terms that I will never weigh 150 again. I would probably look anorexic. And I'm fine with that! At the end of the day when all is said and done....your only critic is yourself and as long as you are happy....nothing else should matter. And ps....no one has the right to make you feel inferior without your concent! *hugs everyone* love this thread
Posted via Mobile Device
Ps....I think the bmi scale needs to be burned. I wonder what mine is....lol hello goooooooogle :)
Posted via Mobile Device
Horse angels 5' 5" and 130 lbs (I'm being nice) do you wear heavy boots to stop the wind from blowing you away. You do not have a weight problem.
---
My blog
foremyhorse.org
you may enjoy the read. Its different.