Can a horse with a bad trot do reining?
---
My horse has an AQHA Dam...very cowy background, he's a cowy horse too. We know nothing about his sire but he seems to have a bit of a gate that he just can't seem to break into which makes his trot very rough and uneven but with a LOT of work he can slow it down and be even..... Is there any chance he could break into reining? I've had minimal training but have opportunity for more. I don't have a great conformational pictures (need to work on that) but here he is.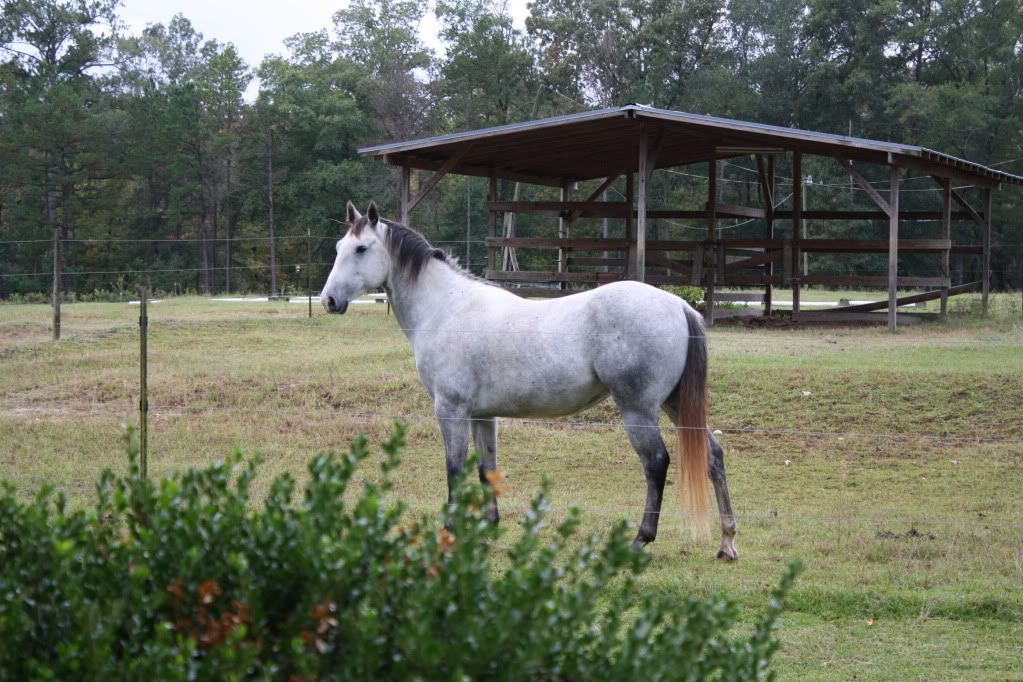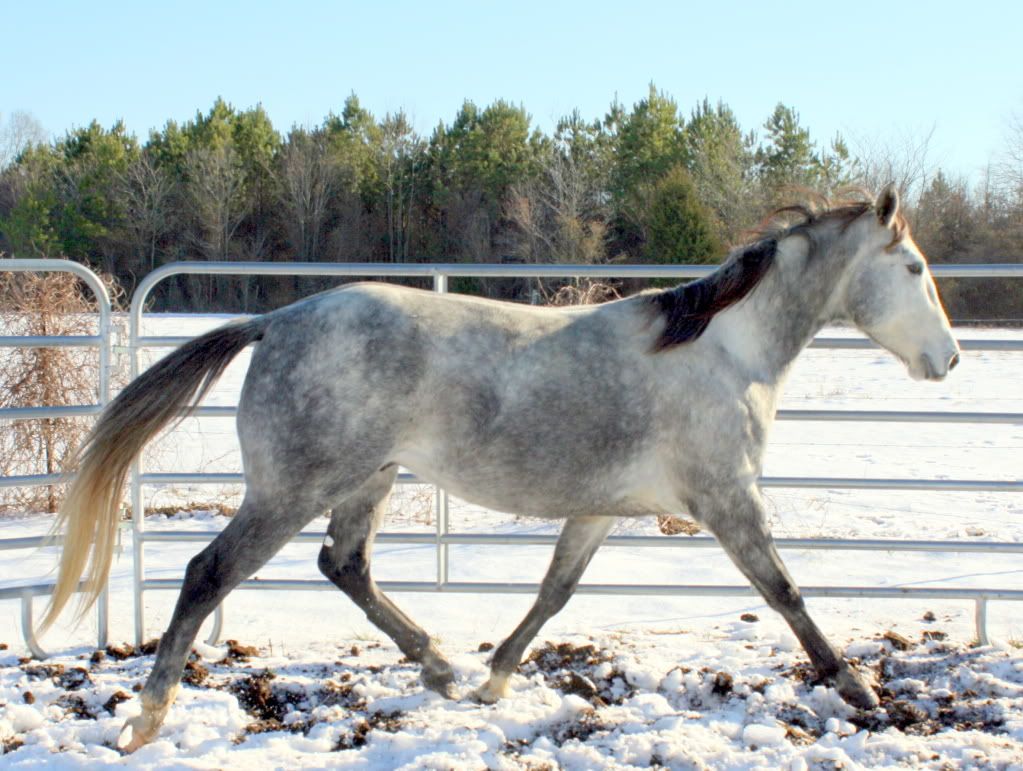 As lots of reiners would say "Reiners are Lopers" meaning no trot, lol. However, when I am warming up, I always spend time trotting around. The only patterns that involve trotting are modified patterns. What's his lope like? Reining is a great base for any horse.
Notes: this was right at the end of his 60 day training, I am working on getting a saddle that fits me so that I can sit the lope deeper. I'm also working on losing weight. So don't judge too harshly about those things. :)
Posted via Mobile Device
The video was too grainy for me to tell anything but I would venture to guess that teaching him to use his back and frame up will help your trot and actually all of his gaits.
---
I DON'T LEAD 'EM AND FEED 'EM, I RIDE 'EM AND SLIDE 'EM.
Yeah it's grainy. Cell phones. Anyhow his trainer and I are working on his trot with his back end and frame so don't really need advice on that. But she's not a reining trainer. If I decided to go that route eventually I would have to find someone.
Posted via Mobile Device
In the second pic you can see how he's lifted his back and I'd bet is trot is decent. If he rides with a high headcarriage then his back is hollow and his hind end is strung out = horrid trot.
He has a half gated trot that makes his trot horrid. His head carriage is not high anymore because he's been in training. Even with a rounded back and low head carriage his trot is only 'so-so', never great. Again I really wasn't asking for help on his trot. We are working on it and it is what it is.
Posted via Mobile Device
I'm not really sure what your looking for as in having him do some reining. You seemed quite concerned about his trot, why the interest in reining?
I didn't watch the video, I can't have my neck cranked to the side like that, lol!
Personally, I'd get that nose knocked down and him rounded up in the neck and the body, get that back nice and round, then push him forward, get him pushing with his hind quarters, then you've got what gives me shivers, lol!!
When you click on the video it straightens out right way or it used to....boo... :) I enjoy reining which is why I'm interested in it.