Quote:
Here are a couple pictures of that same mare stopping.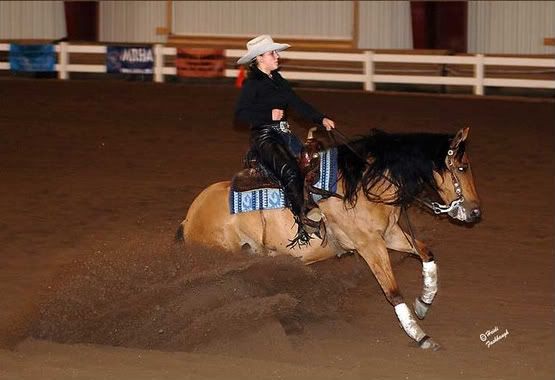 Oh my goodness, how amazing! Just Curious: How much training does it take for a fully finished reining horse ready to go show? You have a very nice mare right there!
nrha, is that you in the second picture?