Tell me about Elans Playboy
---
I'm looking for information on purchasing a reining prospect who is by Elans Playboy and out of Ritachic by Smart Chic Olena. Wanted to find out more on these bloodlines and performance.
I own and compete in penning and sorting on a gelding sired by Elans Playboy and also know of another gelding that was competing in WCH. From what I have heard about the other gelding, these two are total opposites. I was told that it really does depend on the mare's bloodlines as to the temperment you will get.
Fred, my gelding I would not ever consider for reining. He is hot and all go, carries his head naturally a bit higher. Could he do a reining pattern, for sure. But knowing him he would find it boring and start to crowhop. He is also a very moody strongwilled horse. But I love him and he does fantastic at what he does. I have won two saddles competing on him plus lots of other stuff. This year a couple of friends are competing on him and doing very well.
The other gelding was doing very well in WCH but was more laid back and easy going.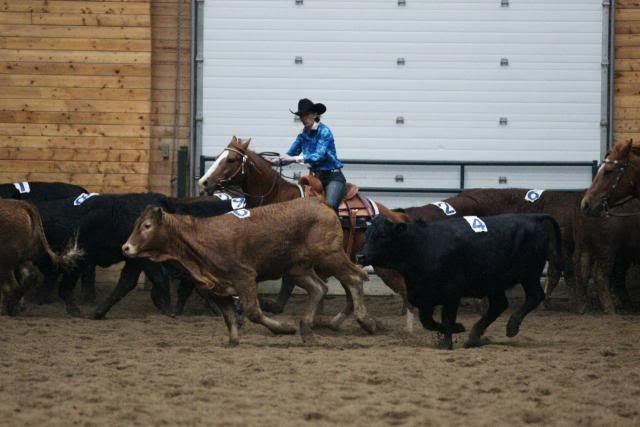 Playboy Gay Doc Quarter Horse