Branding :)
---
Better than Christmas, I think.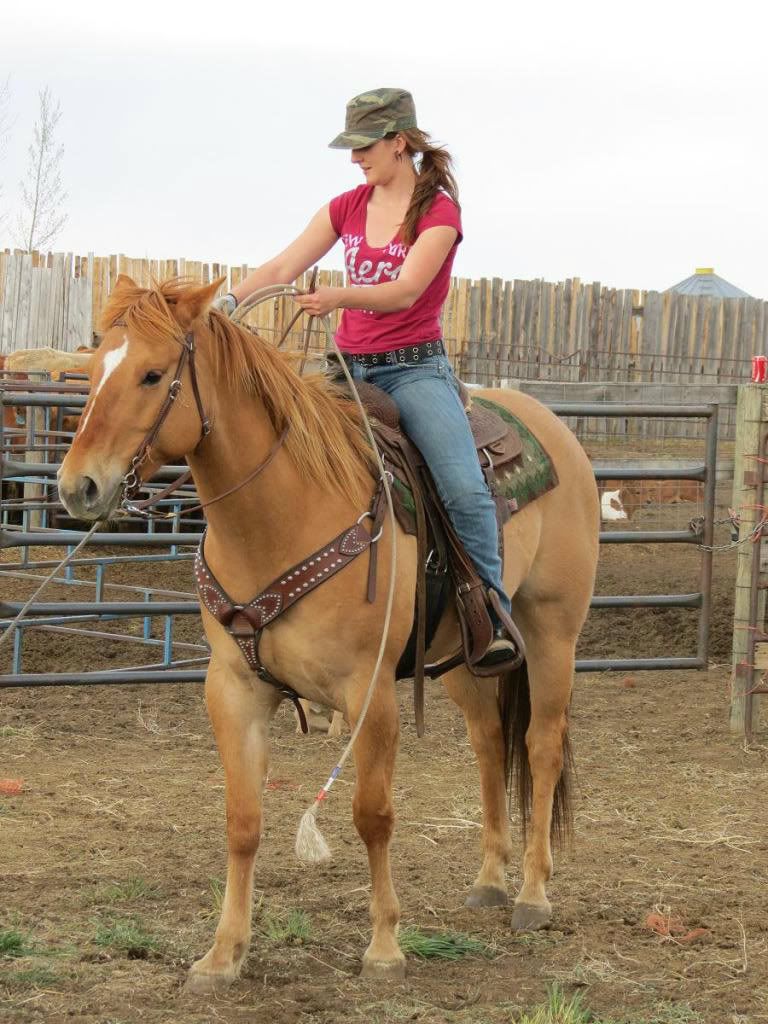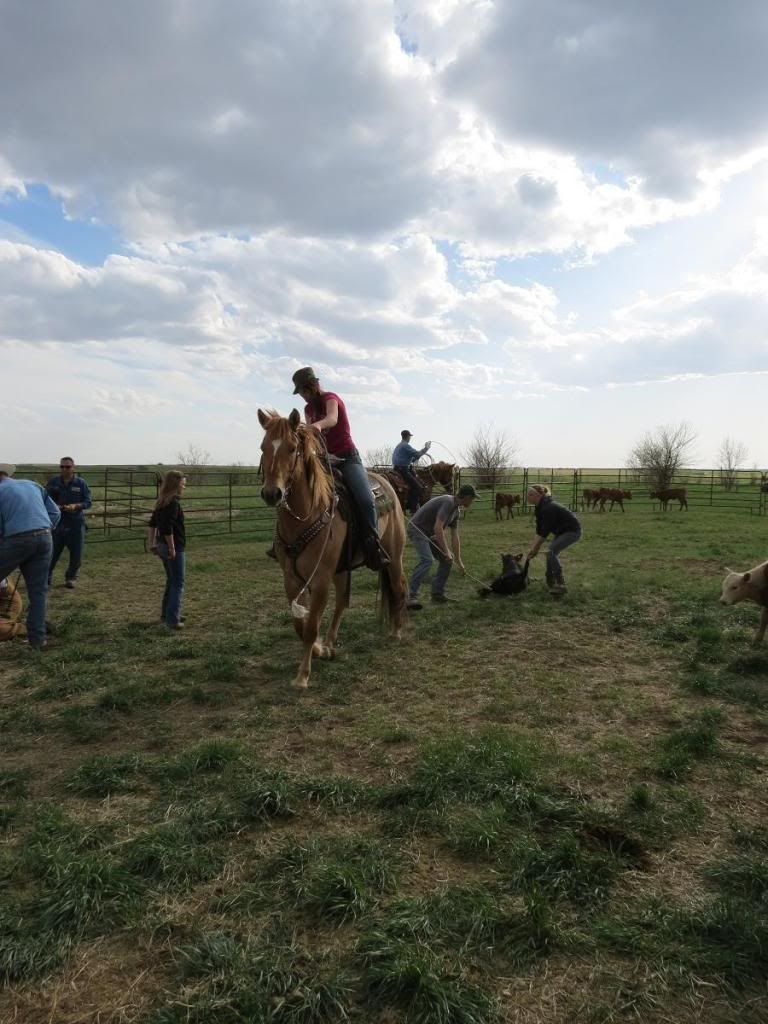 ---
---
Last edited by QHriderKE; 05-10-2012 at

08:23 PM

.
I agree..better than Christmas!!!

Lucky.....
cool pics, thanks for sharing!
Posted via Mobile Device
I've only been to ONE branding this year. You'd think as many guys as I've helped when they really needed it I'd have to turn down all the invites. Maybe I'm just a hopeless gunsel.
---
There's nothing like the Rockies in the springtime... Nothing like the freedom in the air... And there ain't nothing better than draggin calves to the fire and there's nothing like the smell of burning hair. -Brenn Hill
I've already been to 3... have another two this weekend! :P
---
My favorite time of year. :)
I miss branding I have only been to a couple since I have been back state side but its a lot of fun. One of the ranches the rookies get oysters tossed at them but the rancher died couple years back so they downsized until they can get everything going again. It doesnt help that most of the ranches I branded at flooded last year.
---
~Set Your Heart Free on the Wings of a Horse~
Mr. Sunshine
yall aint sweatin enough
---
Last edited by Rancher; 05-13-2012 at

08:23 AM

.
Not sweating enough!? LOL. We didn't have enough guys on the ground for us ropers to sweat.
---
Ugh, lucky! I miss branding but I don't get to anymore since my brother stopped managing a ranch.

Wonderful pictures, looks like you had a ton of fun.
Yearling
Join Date: Mar 2012
Location: Where the red fern grows....
Posts: 1,293
• Horses:
4
Goodness, that brings back memories when my dad and I use to help one of our local farmers bring his cattle down from the Sierra's to the pasture, would take us a whole day to do it, but we took our time, some of the cowboys would sing, I would ride drag as I didn't mind waiting for the stragglers or go chase after a young cow who thought she needed to go back.

Sure miss that...beautiful horse OP!
Similar Threads
Thread
Thread Starter
Forum
Replies
Last Post
Help with this branding

christine82

Horse Talk

3

12-23-2011

05:52 PM

Branding

QuarterMileRun

Miniature Horses

9

04-04-2011

06:55 PM

Branding

my2geldings

Horse Talk

3

06-12-2008

12:40 AM

Branding?

Nita

Horse Protection

1

12-05-2007

04:38 AM

branding

englishcowgrl

Horse Talk

10

02-18-2007

10:34 AM