Another Saddle for Striker
---
I completely forgot to get a cinched down photo from the back.
No pad, not cinched: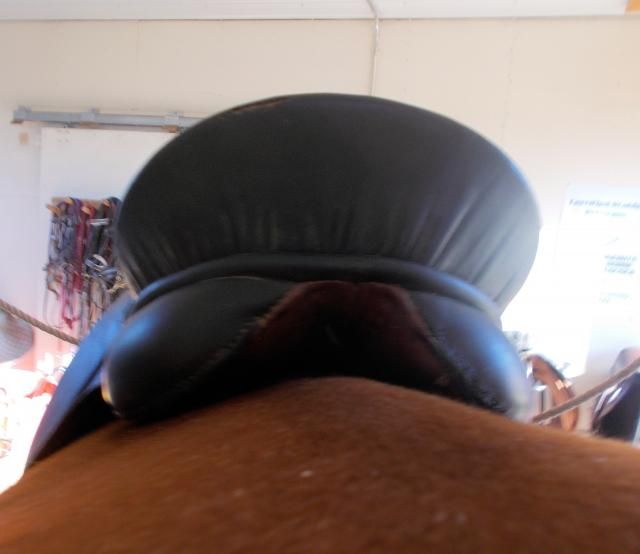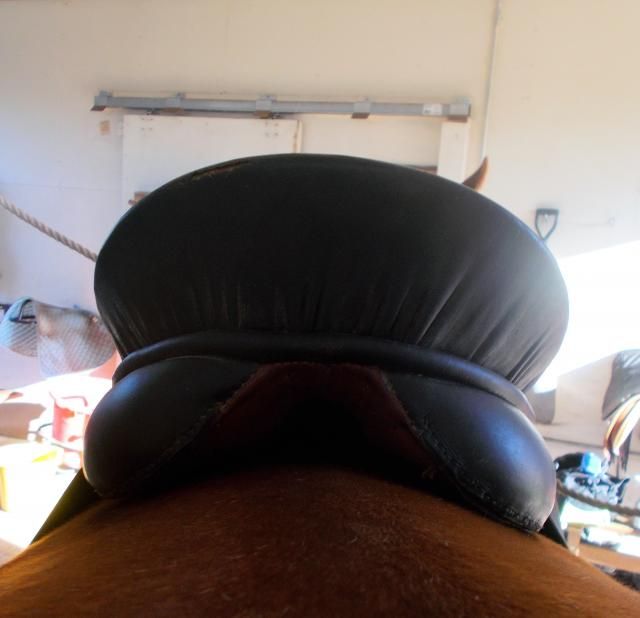 Cinched, with pad: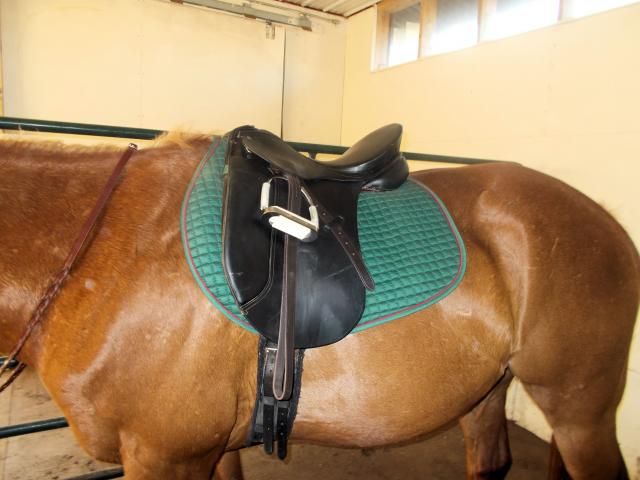 I like it, how many fingers clearance at the withers, my only concern it maybe a tough wide. If he has weight to gain then you can pad up for now, and see how he is when he is there.
needs to move back one to two inches. not bad fit , tho.
Wither clearance isn't terribly bad, even when mounted. Closer then I would like, but better than the jump saddle. I have a wool half post I can try.
Will move the saddle back further next time. I usually put it too far back, so now I'm over compensating!
He may bulk up a bit with work and better nutrition, but the saddle could also use a re-flocking, which should also help with fit.
Posted via Mobile Device
Yes, and it was comfortable! I'm going to have my trainer check the fit for both me and Striker during my lesson on Sunday.
Posted via Mobile Device
My saddle woes continue... both saddles I have have very little wither clearance. If I go any narrower, it's going to be too tight in the shoulder. When I try to use a wither pad, the "rolls" along the edges jack the saddle up so it sits downhill (or uphill, depending on how you're looking at it. The wither is really high up and the back of the saddle is much lower.

Going to try a few more pad combinations... can't afford custom right now. Maybe in August when the work bonuses kick in!

Of course then I'll need to decide... dressage or AP?
Got two more saddles!
Here's the first one - Stubben AP: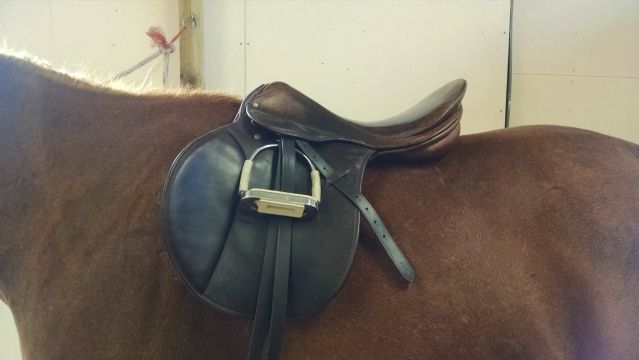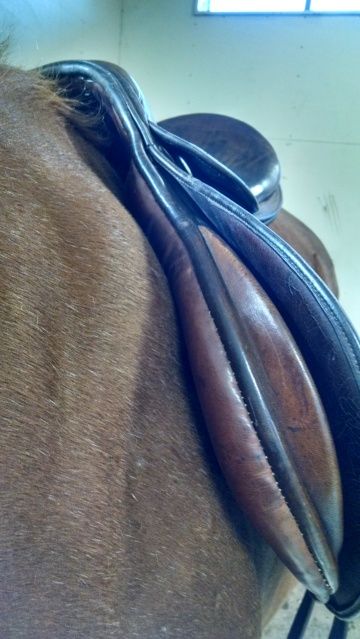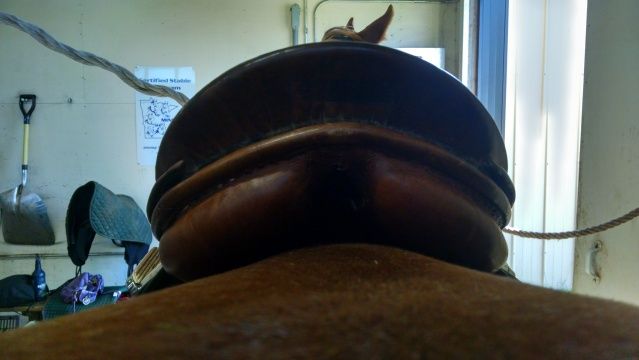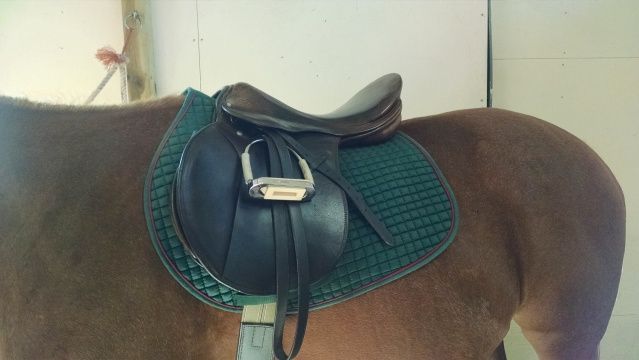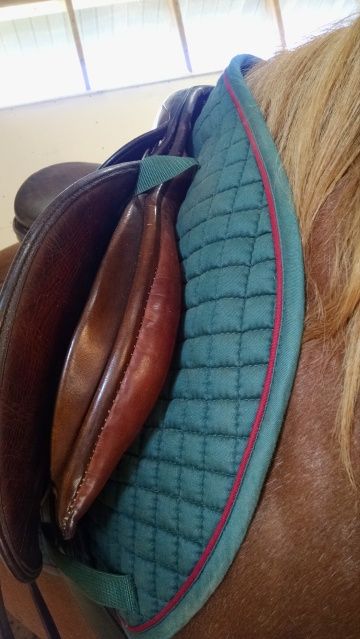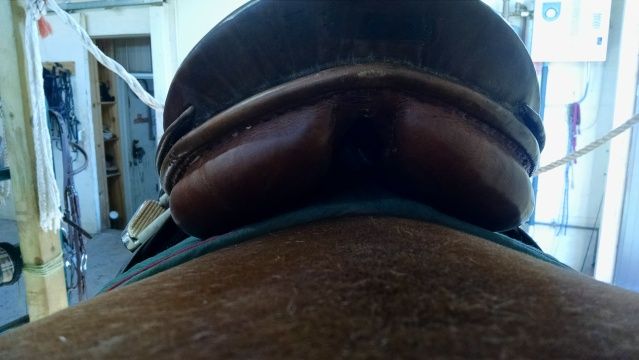 With thinline half pad (sorry, saddle is too far forward):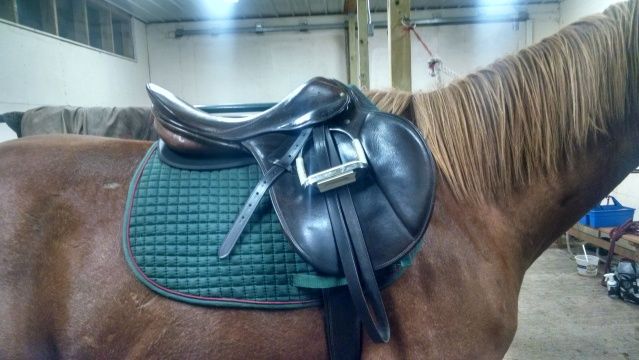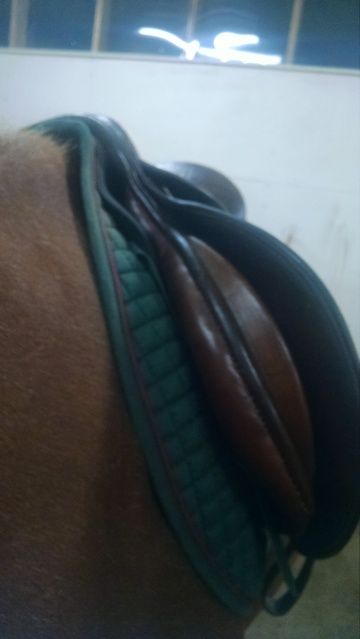 With 3/4" wool half pad (what my saddler likes best):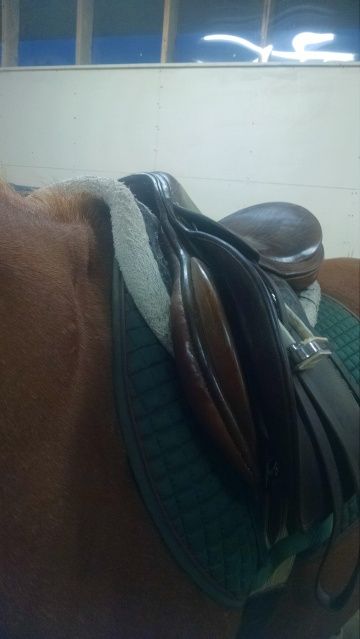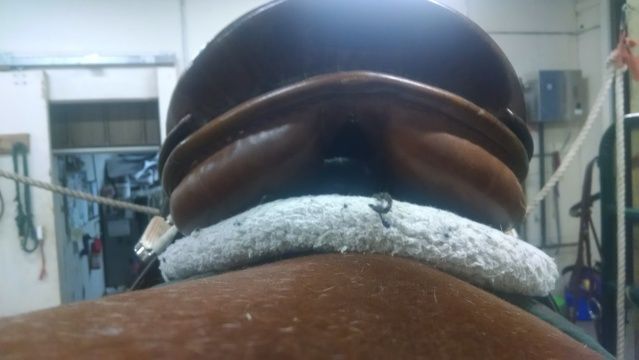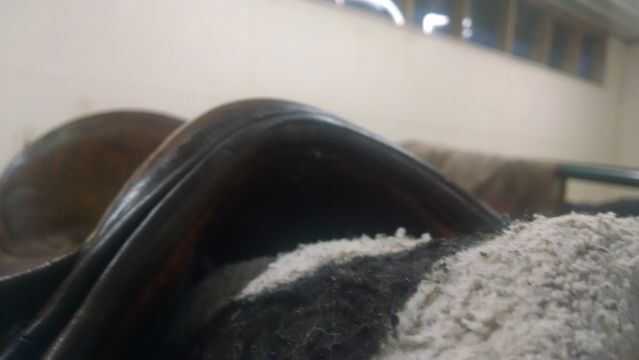 The second - Kieffer Bavaria dressage: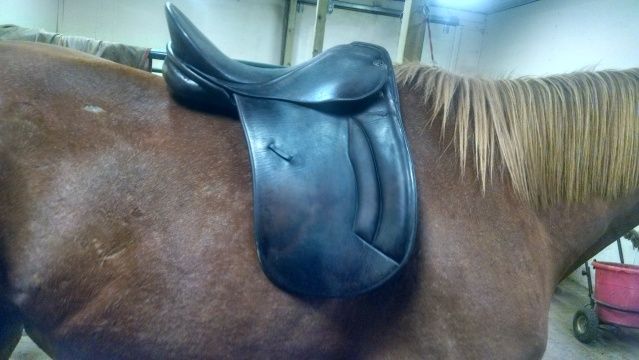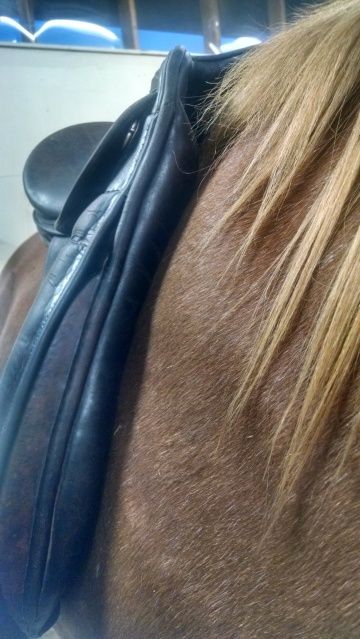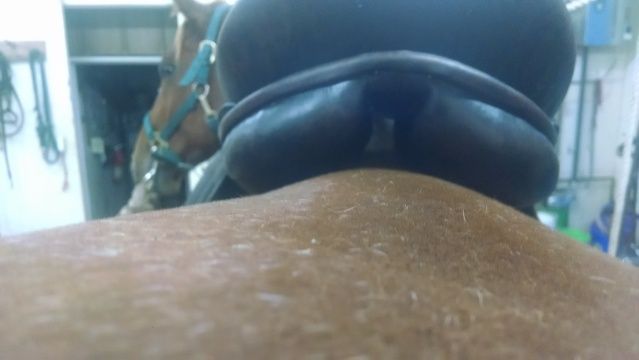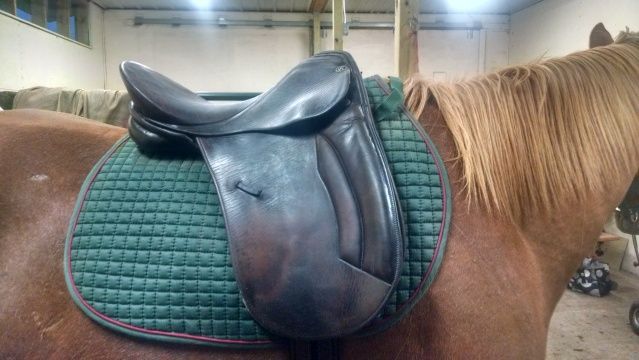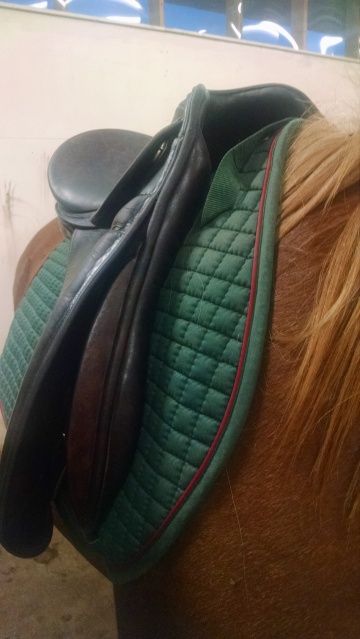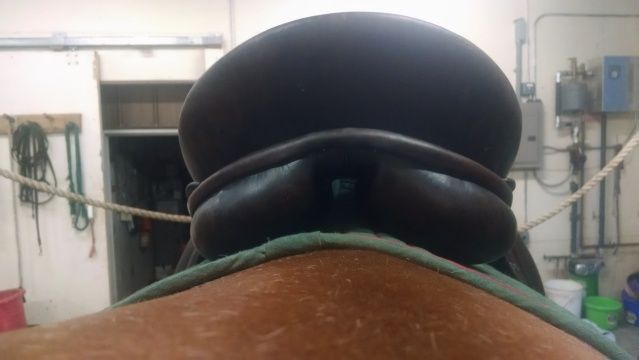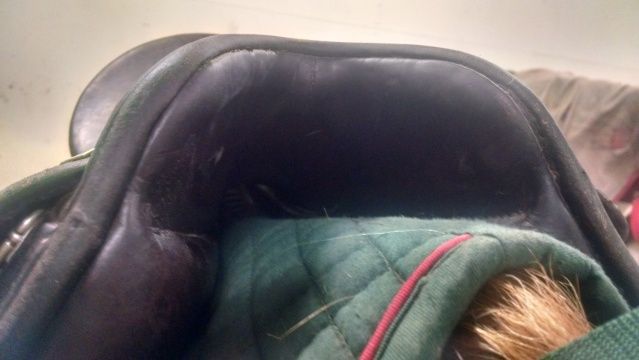 Similar Threads
Thread
Thread Starter
Forum
Replies
Last Post
German-made DMS English saddle - saddle-hoarding thread

freia

Horse Tack and Equipment

1

01-15-2013

05:55 PM

15' Western Saddle, Bronc Halters, SMB, Saddle Pad, Etc.(sale/trade)

CalypsoKaos

Tack and Equipment Classifieds

4

01-18-2012

02:22 PM

Tack For Sale.... New Cooler, Bits, Bridle, Saddle Pad, Saddle, Etc.

Riverwalk

Tack and Equipment Classifieds

15

04-25-2011

09:27 PM

Pessoa,Paddock boots,breaking saddle,endurance saddle etc for sale/trade!!

ImLonelyInCrowds

Tack and Equipment Classifieds

6

01-25-2011

06:55 PM