Saddle fit help: Mare with long low wither
---
My OTQH mare has an odd wither shape. It's sort of low and long. She's only two and I'm not riding her even though she was raced I feel she needs to mature some more physically. But I wonder how best to fit her to a saddle when I do start to ride her. I've never had a horse with a wither like this. Mostly I'm curious so I know what I need to save and invest in. I'm sure there is a pad to fit low withered horses, like I have one for my high withered horse but I'm just not 100% what would be best. The barrel saddle I have now has full QH bars so it seems to be wide enough it just doesn't sit on her quite right. So I guess I need a pad to give her a wither in a way perhaps? Or maybe I need a different saddle? As you can see I'm not really sure what to do lol.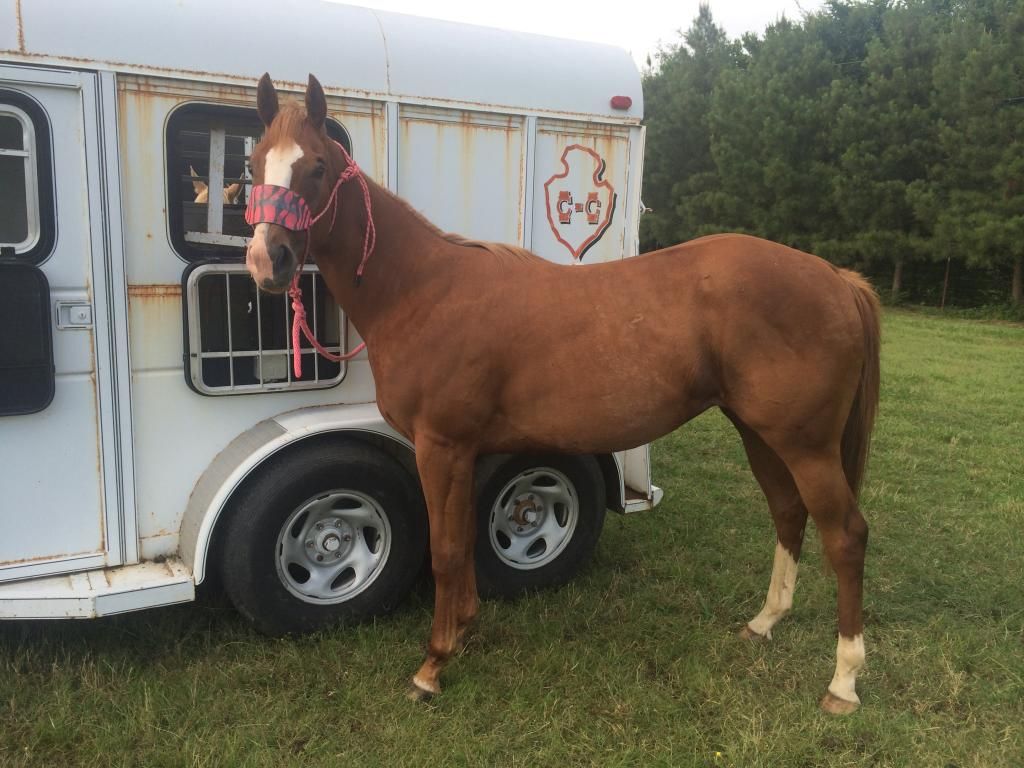 Posted via Mobile Device
Subbing as I have kind of the same problem. I've found plenty of pads and devices for high withered horses, but none for mutton withered and potentially slightly butt-high horses. My boy is pretty level but the slope of his back causes the saddle to slide forward juuuuust a tad more than I would like it to.
She has some growing to do! I wouldn't worry unless she looks like that a year from now!

Unless you plan on getting a saddle to fit and selling it when she grows. I had an Arabian saddle that fit my 2 yr old. I sold it a year later as she outgrew it. She had to have full qh bars.
I'm hoping she has more wither in a year or two. But it's just so long and odd shaped lol.
Posted via Mobile Device
---
Noey's Herd
I think as she grows and fills out, that will go away, to be honest. Especially as she gains more back muscles when she's put back under saddle. She will probably still be mutton-withered (my best friend's QH mare is like a barrel with legs), but once she fills out and gets more muscling, that dip behind her withers will fill in and it won't be as noticeable. That's how my best friend's QH mare is. When she's not muscled up, her withers look similar to your girl's.
---
Do not tell me I can't...because I will
show
you that I can.