Green Broke
Join Date: Aug 2009
Location: New South Wales, Australia
Posts: 4,847
• Horses:
1
Saddle fit opinions w/pics
---
So I got a new horse and own two saddles. One, a synthetic trail, seems to fit him okay. I've just been riding with a normal saddle pad but feeling yesterday I was thinking it would probably be better with my slightly built up pad. However, I'd rather ride him with the older saddle.
The older saddle seems to have bars that aren't quite angled like Semi-QH but it's tricky to draw a direct comparison because one is new and fluffy underneath where as the wool on the older saddle is really worn down. Tried that one on too, and its a bit wide without a built up pad, but with the built up to me it looked okay? Ran my hand under and it felt like an even pressure and to me that saddle always "sits" better than other.
What's your general opinion, if any?
Synthetic by itself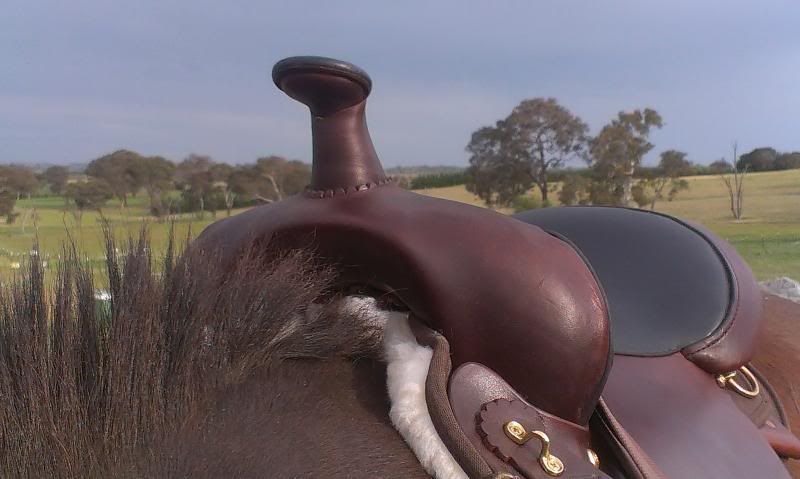 Synthetic with built up pad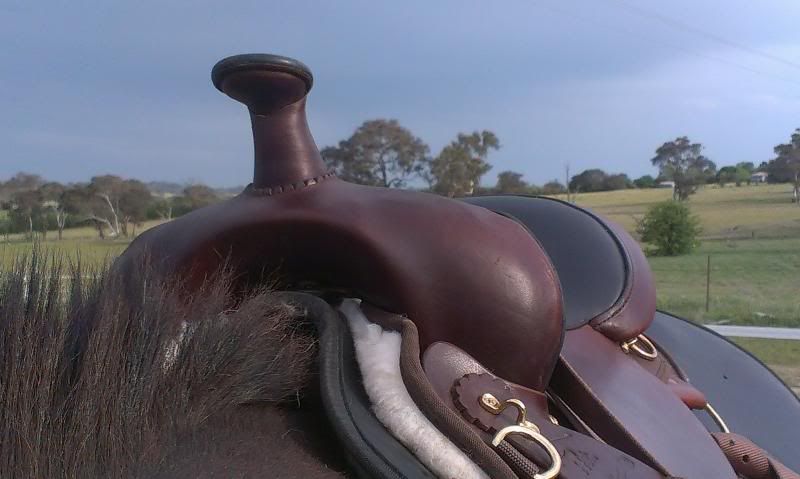 Synthetic side on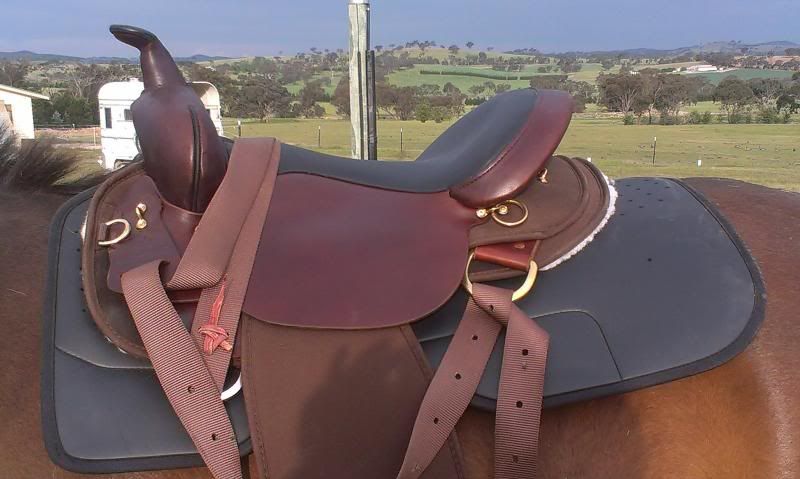 Older saddle by itself - this picture kind of makes it look like it's just touching behind the rosette, but it's not really, it's just how it looks the next pic with the pad probably shows the angle better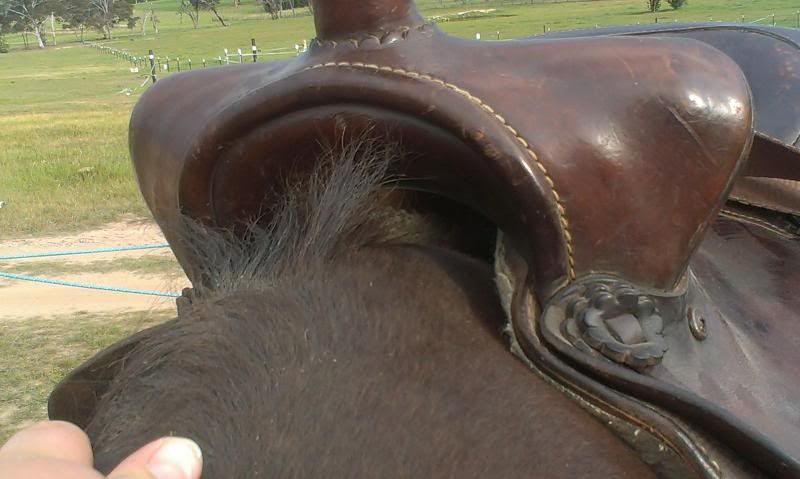 Older saddle with built up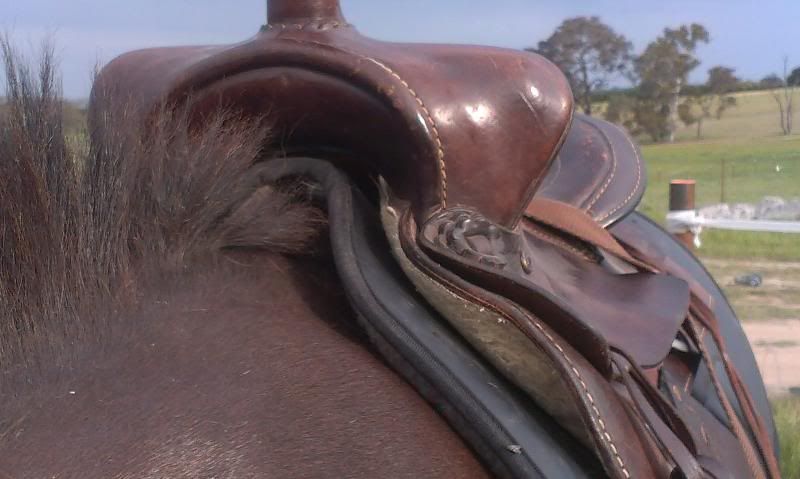 Older saddle side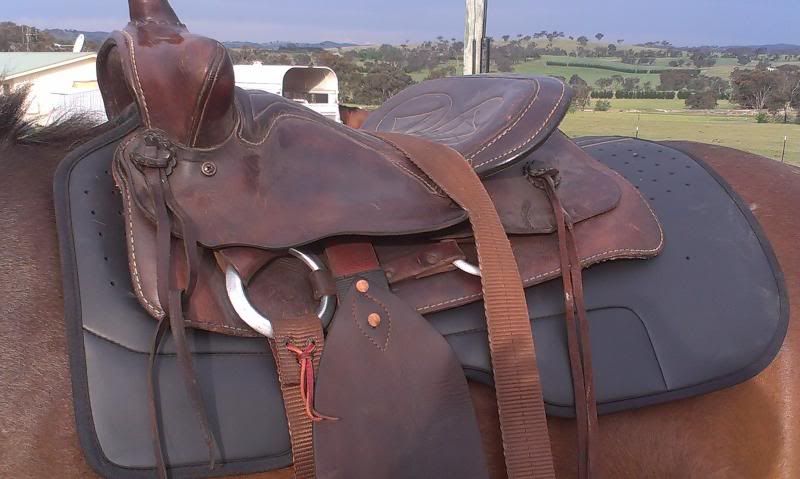 Green Broke
Join Date: Aug 2009
Location: New South Wales, Australia
Posts: 4,847
• Horses:
1