Suggestions about Fit of a custom made Western Saddle
---
I have ordered a new custom fit saddle and while I am waiting for the company to get back to me I thought I would put it here for opinions.
It looks good to me up until the time I put my foot in the stirrup and it is sliding on me as soon as there is any pressure.
Without cinching and no pad.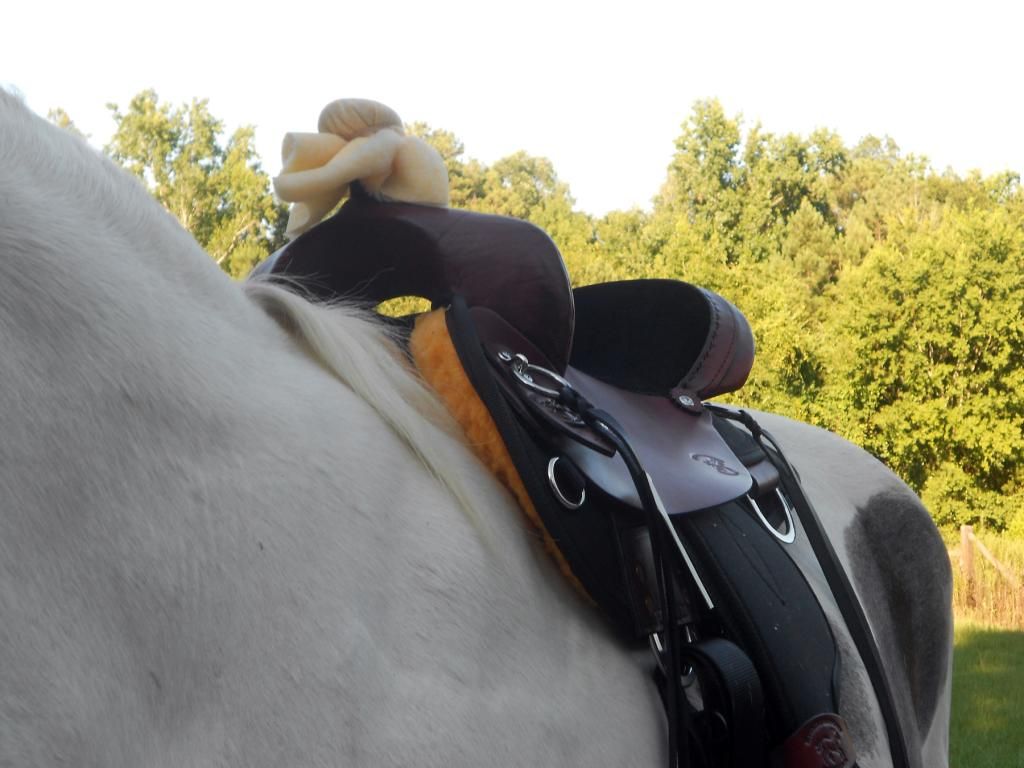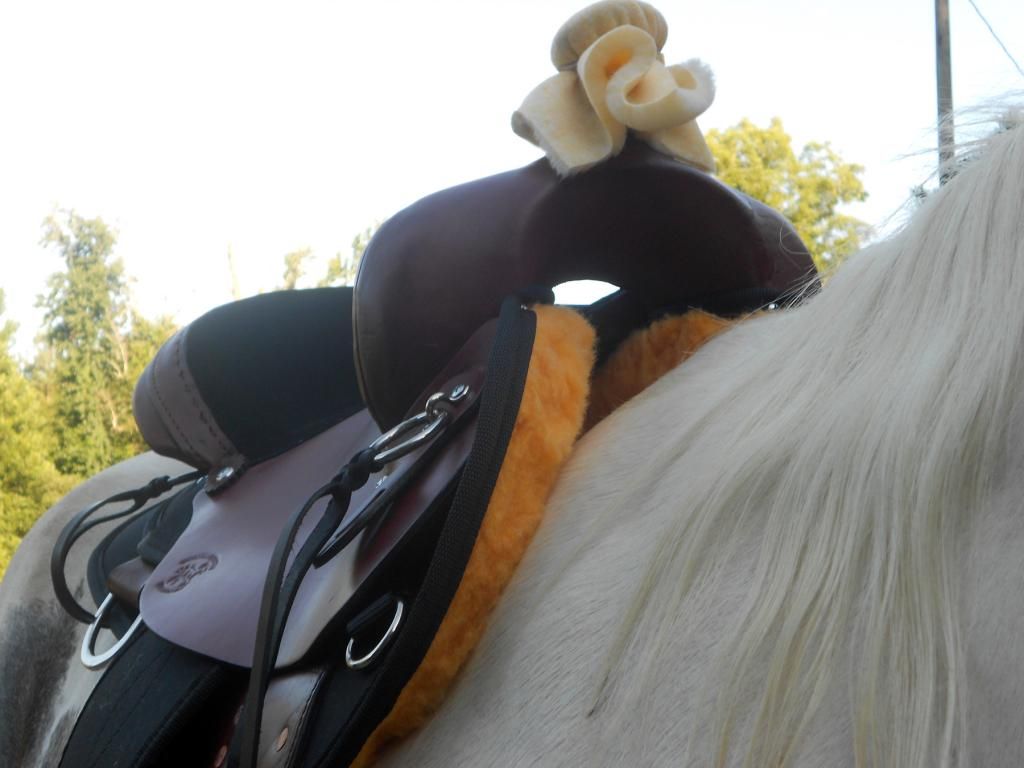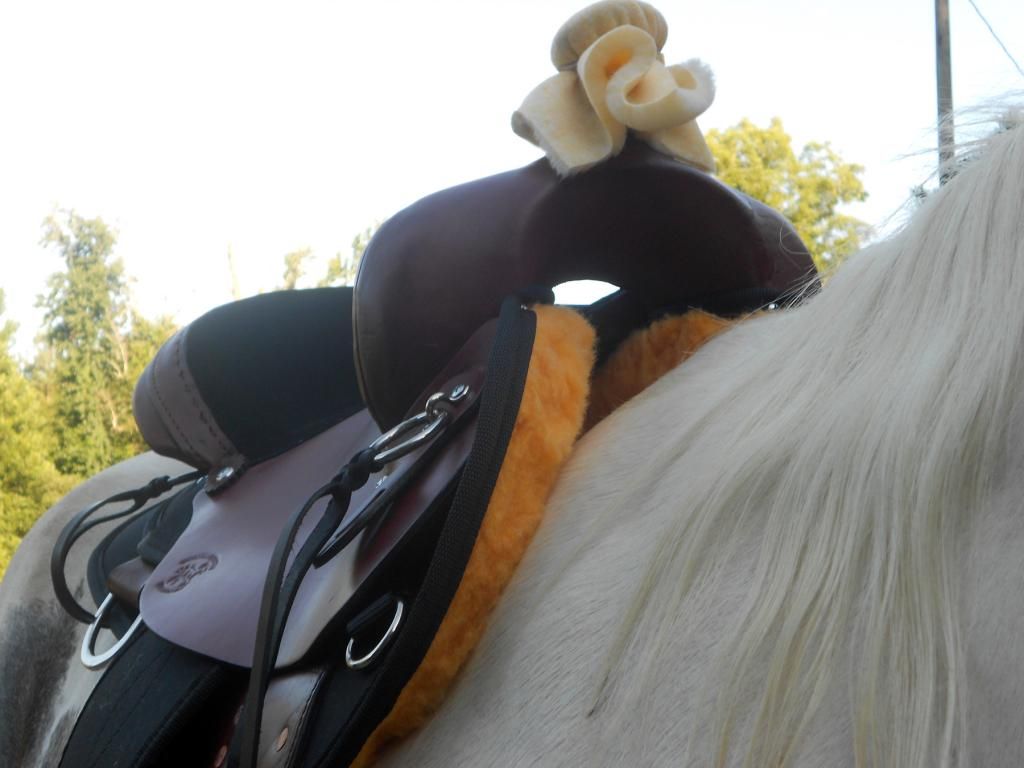 Now the same views with a thin pad and it is cinched.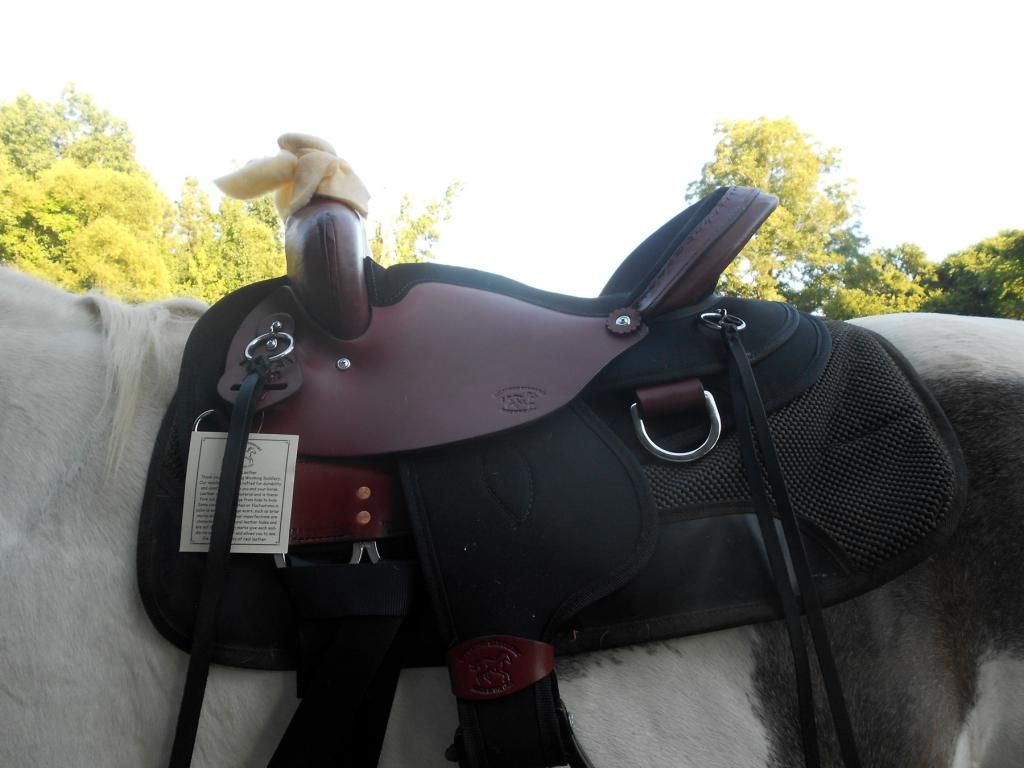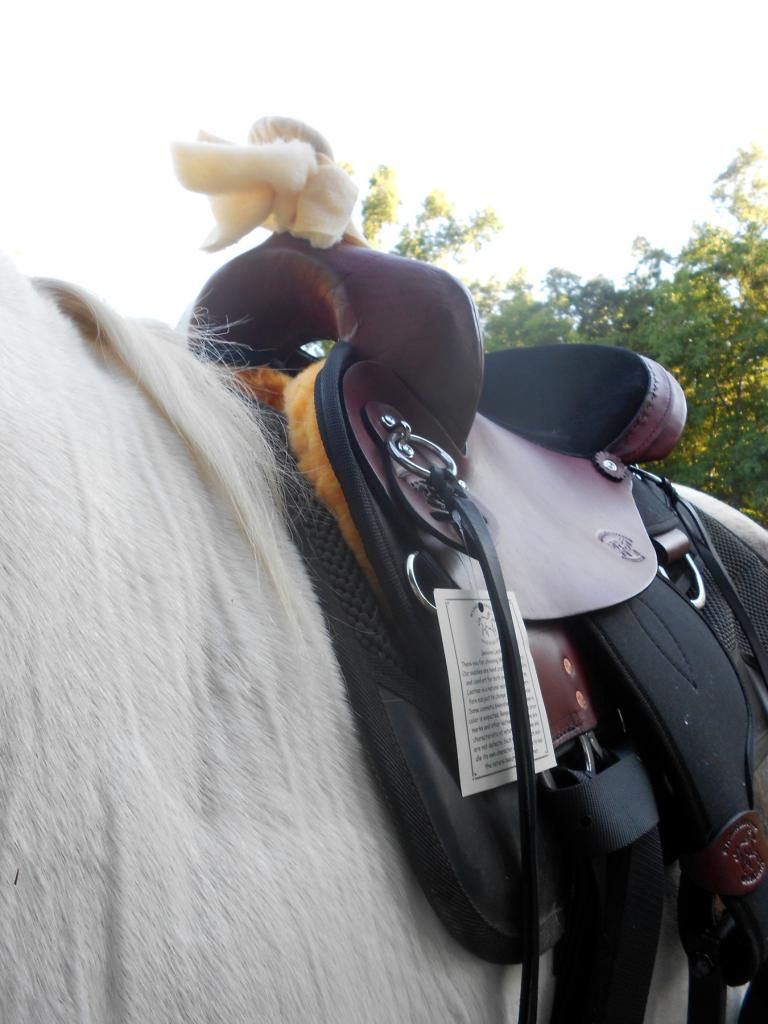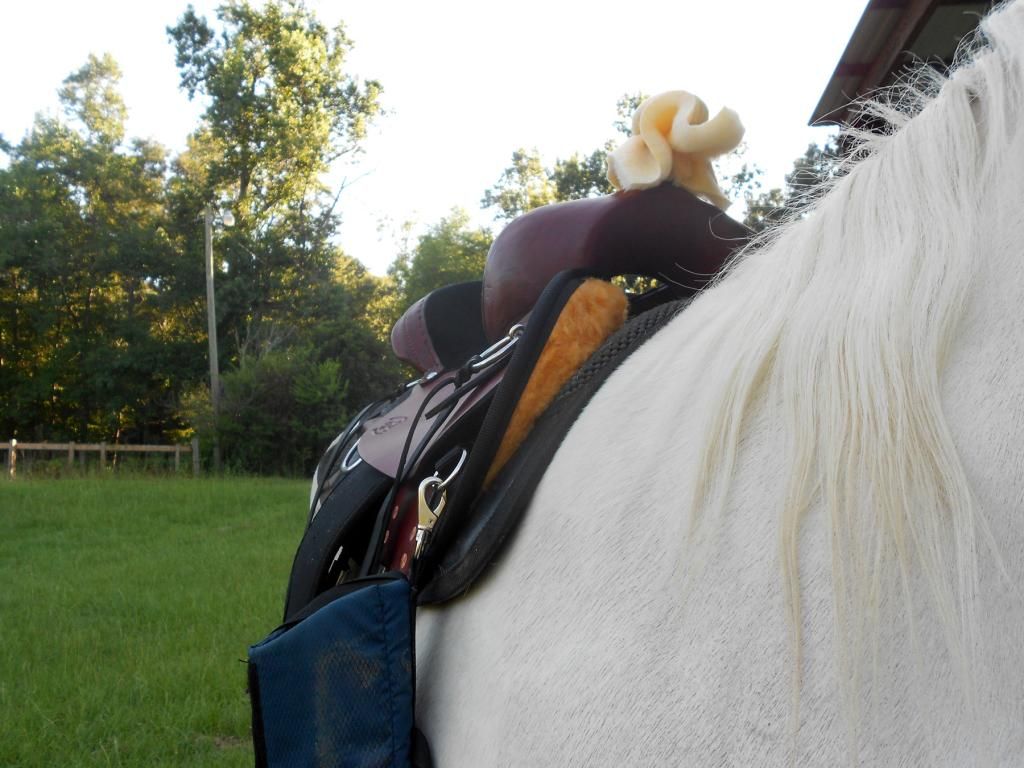 Any suggestions are more than welcome. I realized I should have pulled the pad up into the gullet before cinching. I was in a hurry to get pictures.
to me it looks like the front edge angle of the bars is too vertical for your horse. and possibley too narrow.
Quote:
to me it looks like the front edge angle of the bars is too vertical for your horse. and possibley too narrow.
That was my impression as well.
But you might want to try it slid back a little farther. In those photos, especially the first one, it looks like it is sitting on his shoulder blades instead of slid back into the pocket behind the shoulders. That might be why you find it is sliding back......it actually
should
be a little farther back than what it looks like in your photos.
I also find cordura saddles to be more slippery on the horse anyway, I think because the skirts are soft so you are depending completely on the tree. With a regular western saddle I think the skirts help grip your horse. So in my opinion, perfect tree fit is more important in a cordura than a regular saddle. I mean, tree fit is ALWAYS important, but if you don't have a perfect fit in a cordura I think you notice it more. (I owned several Bighorn corduras over the years).
So really, it always comes back to the tree. There is so much fluff to the skirts that what we are seeing might not be accurate. But I do think the saddle needs to come back a tad. And of course see what your saddle company says about the fit.
Who measured the horse? That saddle is too narrow.
.

Yup, definitely too narrow or I should say the wrong angle of the bars.....


Nice looking saddle, who made it?



.
---
May all your Trails be happy and safe ones
Kevin
Yup-agree totally. Not right. Who measured? Hope it wasn't you, OP.
---
Signature undergoing edits. Please standby.......
I agree it is a nice looking saddle.

On the cinched up pics I notice it is fastened at 7/8 position one the left, and full on the off side.

I discovered while using a Circle Y with that sort of rigging that it needs to match, or it causes a slight crookedness of the sit of the saddle. So I;m always careful to look for that.
---
that is very sharp eyed of you.
Also agree that the bar angles are too steep.
---
I DON'T LEAD 'EM AND FEED 'EM, I RIDE 'EM AND SLIDE 'EM.
That is a 7" gaited wood tree. That is the widest that this company produces. He sent me a tree to try on before making the saddle but make some changes to the tree based on the pictures.
This is a picture of his back