CL i never said the horse would be somehow BETTER because it was registered, but as stated in hundreds of other threads, a registered horse has a better chance in life than a grade horse which, without being registered, this foal will be. it's just a matter of long term value and genetic history.
Thanks everyone! While I generally agree with you Crimson the reason people generally don't want to breed two unregistered horses is because you don't know their pedigrees and what their lines have produced. I know every single facet of both their pedigrees as my mare is a fully papered Jockey Club Registered TB and I have her papers in hand. I also have a full pedigree for the stallion to 5 generations and a copy of the Certificate of Pedigree for him from the Holsteiner Association. He was never inspected so he was never fully registered in the stud book however his pedigree is documented. Although honestly, I would have bred to this stallion regardless of the paperwork. Since I'm breeding a TB mare then no matter what I bred her to, with the exception of another TB, she is going to produce a cross. I could take her to an inspection, get her registered in the mare book and I could still register the baby as a Holsteiner cross regardless of the sire if I really wanted to spend the time and money to do so. I picked this stallion because he improved upon my mare in every aspect she lacked conformationally as well as having a stellar personality and athleticism that he passes to his offspring. Having seen many of his offspring I had no qualms about breeding to this stallion. Just wanted to see what everyone else thought of the cross. I'm hoping to bring the baby up through the Young Event horse series as well as develop it through the levels in dressage.
Just wanted to say I own a Holsteiner/TB mare( little bit of clyde in there too). I love her, she loves to work, has amazing ability, I just need to work on harnessing all that power and directing it in a positive way. She's tricky and kind of fussy about who rides her, she loves to test people. She can be a brat, and isn't too friendly on the ground. Nothing mean, just doesn't like to be loved on, but what can I say, she's a redheaded mare.
None of these are terribly recent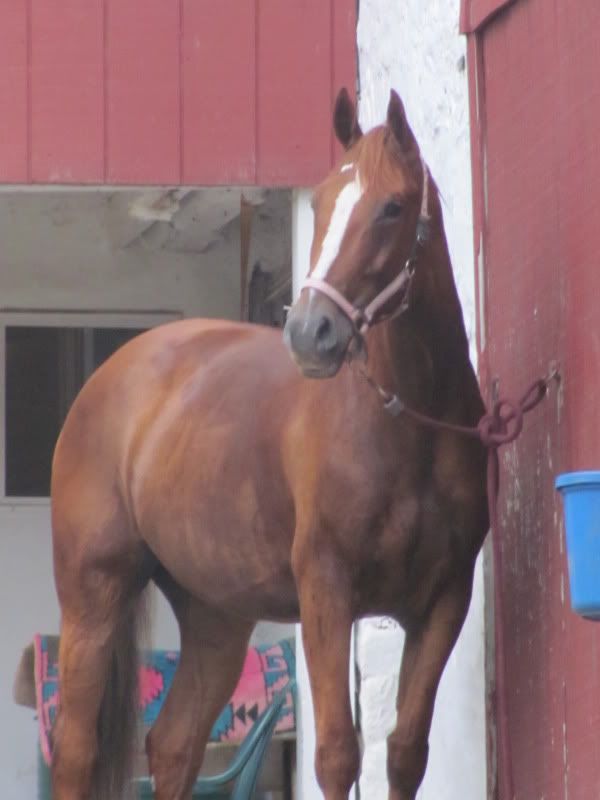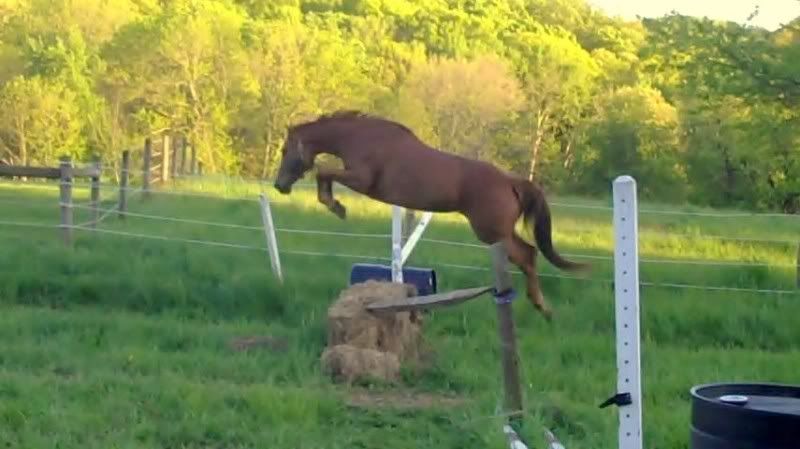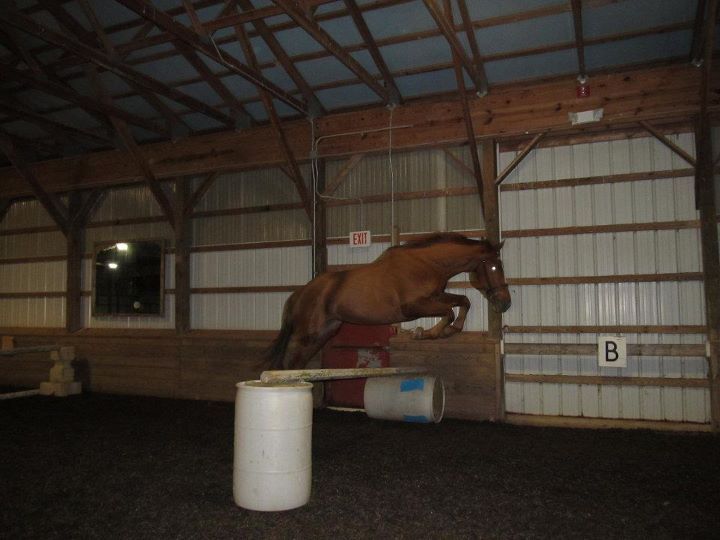 Just wanted to add a few more photos :) I was in a rush last night. But she's one of the most calm, level headed horses I've ridden. Rarely spooks, fantastic off property, she loves to learn, but is a bit of an overachiever, so she gets a little anxious about whether or not she's doing something correctly. But on trail rides, I can throw beginners up on her and she's the perfect babysitter.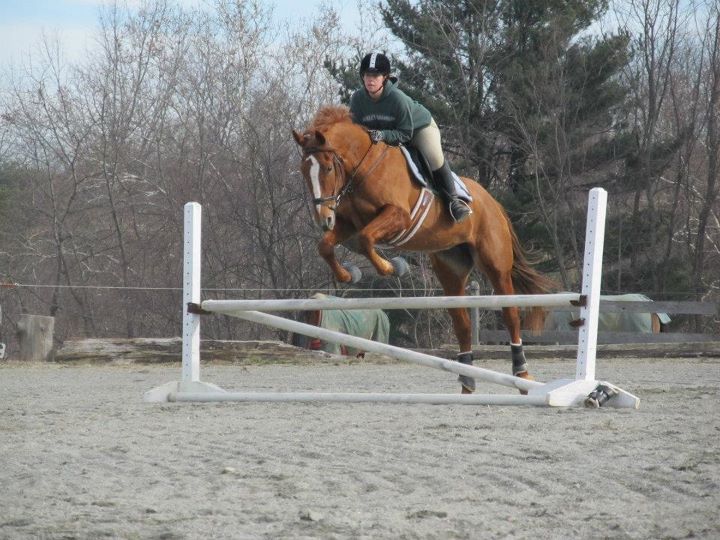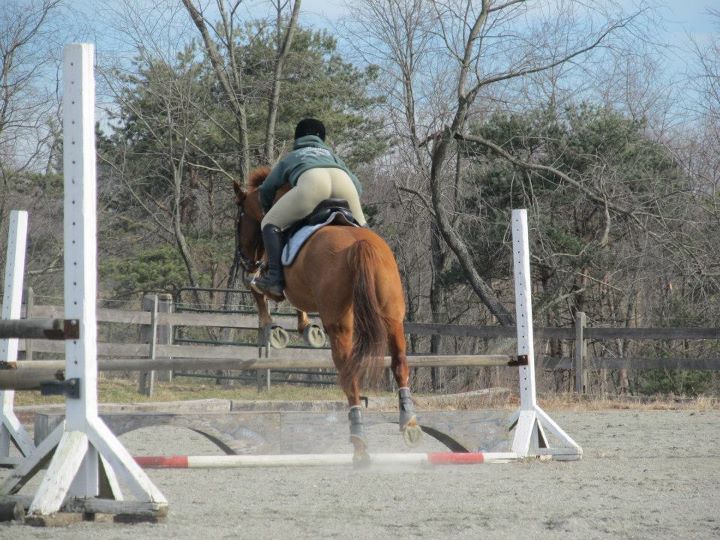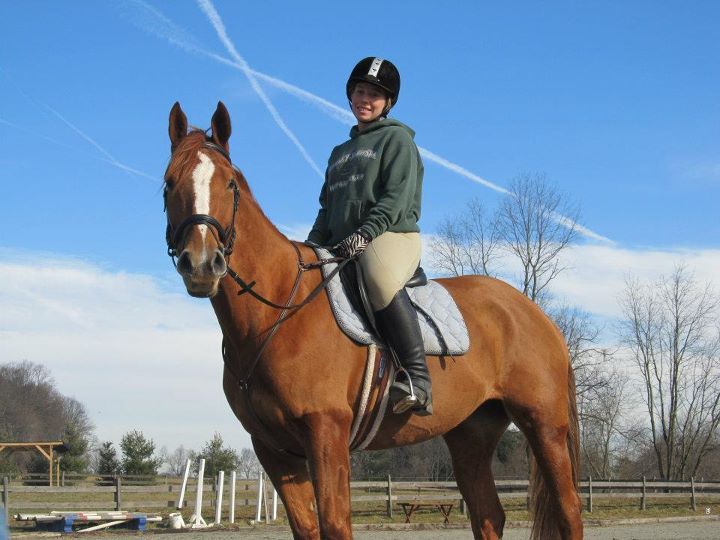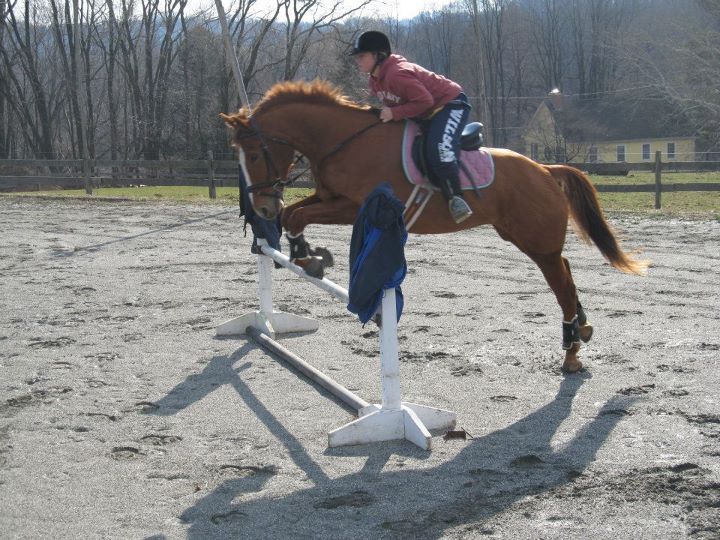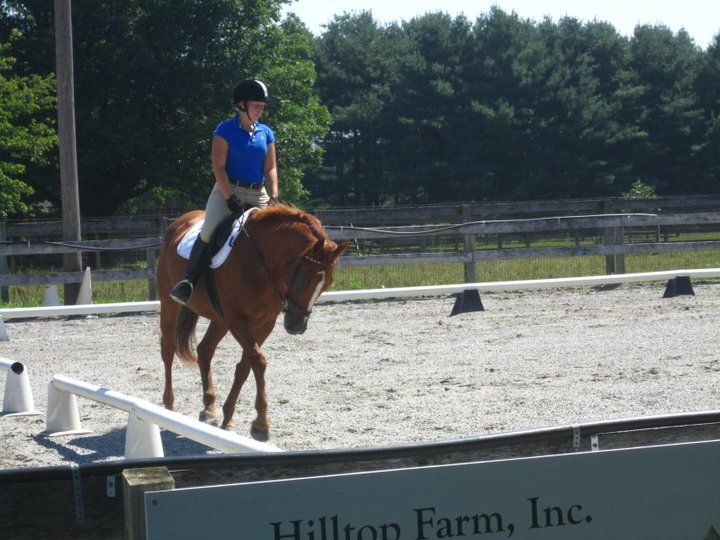 You have a very good chance of getting a very good foal.
If I am not mistaken you can get that foal inspected for the AWR. If not that foal will still have more value than most QH and paint foals I see even without papers.
I am a firm believer that you can breed an Arab or TB to most breeds and get a good foal.
If you breed that mare to a QH, Paint, App, or Arab instead of a TB you can still register that foal. Shalom