Not Stolen Looking for info on Arabian mare
---
I got my mare from a guy in South Phoenix Arizona. He said she was 14 but at the time (2011) she was 16. He had her for 3 years. She is now 18, black bay possibly babson lines. I have no papers and would like to see if I can get a name or her papers. Any help would be Wonderful.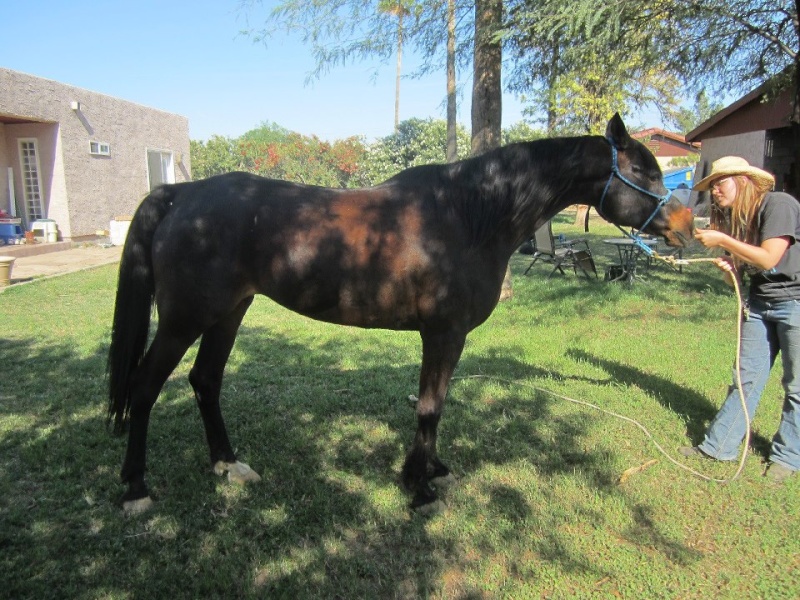 This is what she looked like when I got her.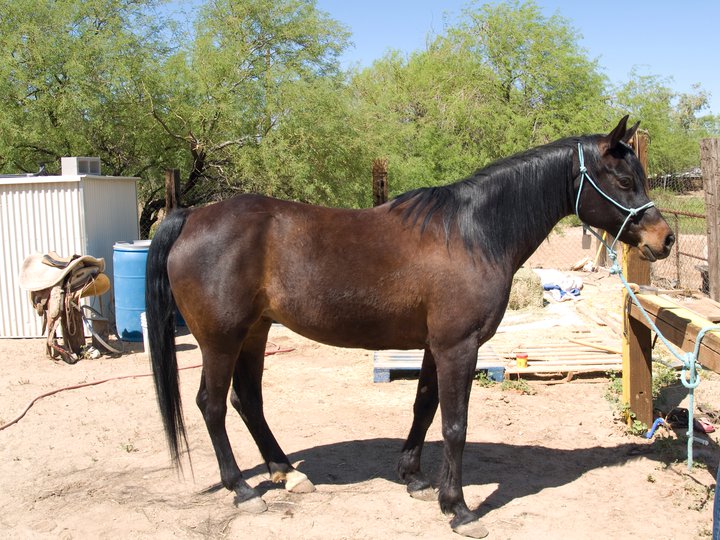 Do you think she was registered? If so, can you take VERY clear photos of her star, what appears to be a snip, and 360 degree photos of the hoof with the white markings? Also, her left rear hoof is white--are the other hooves solid, or parti-coloured? Any other white markings? You believe her to have been born in 1995? Do you know if she was born in Arizona?
---
Last edited by Sweeney Road; 07-14-2013 at

08:35 AM

.
I think she is registered. An arabian breeder i know (she has been breeding arabs for 40+ years) says she looks babson. she has only 1 white hoof the rest are black. She is around 18 so I would say 1995. IDK if she was born in az :( and she has no other white markings. she dose look lie she has a chip in her neck (it has moved sence I got her so i know its not just some weird lump) next time the vet comes out ill see if I can have it scanned.
Here is some more pics most are old though
star (her snip all but vanishes in the summer)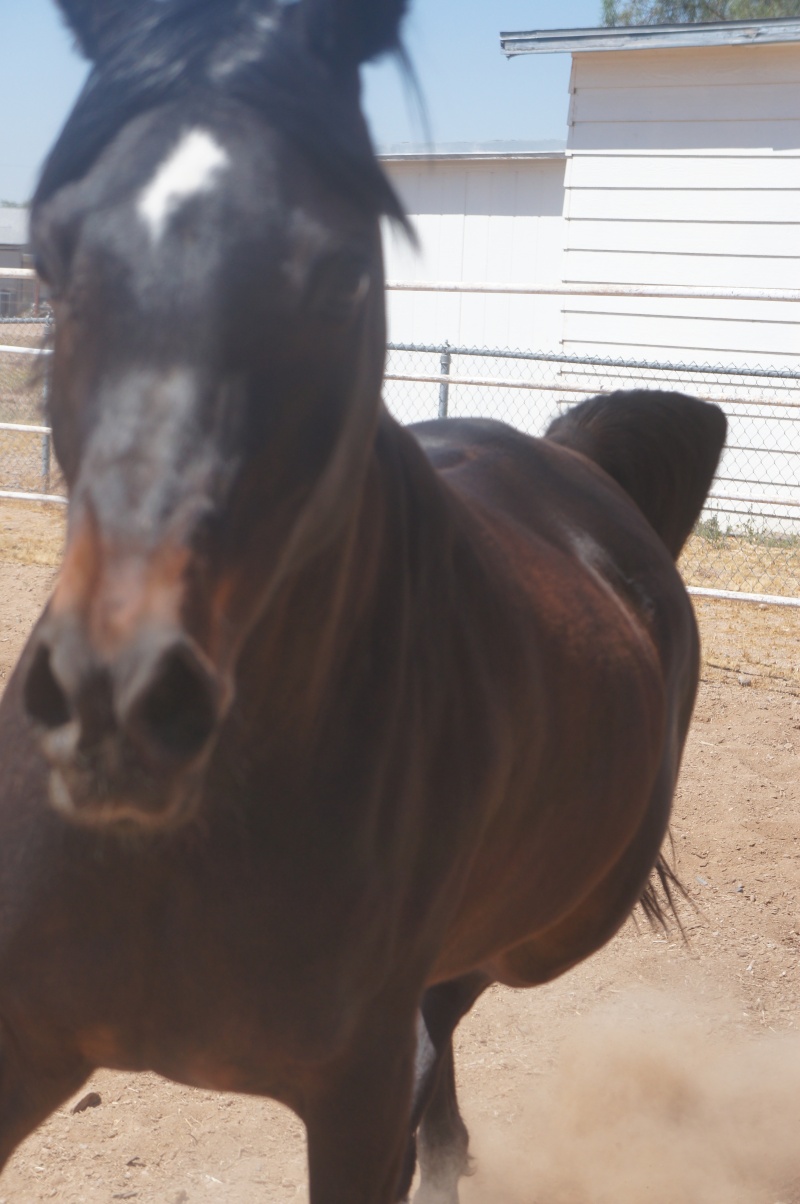 Rear view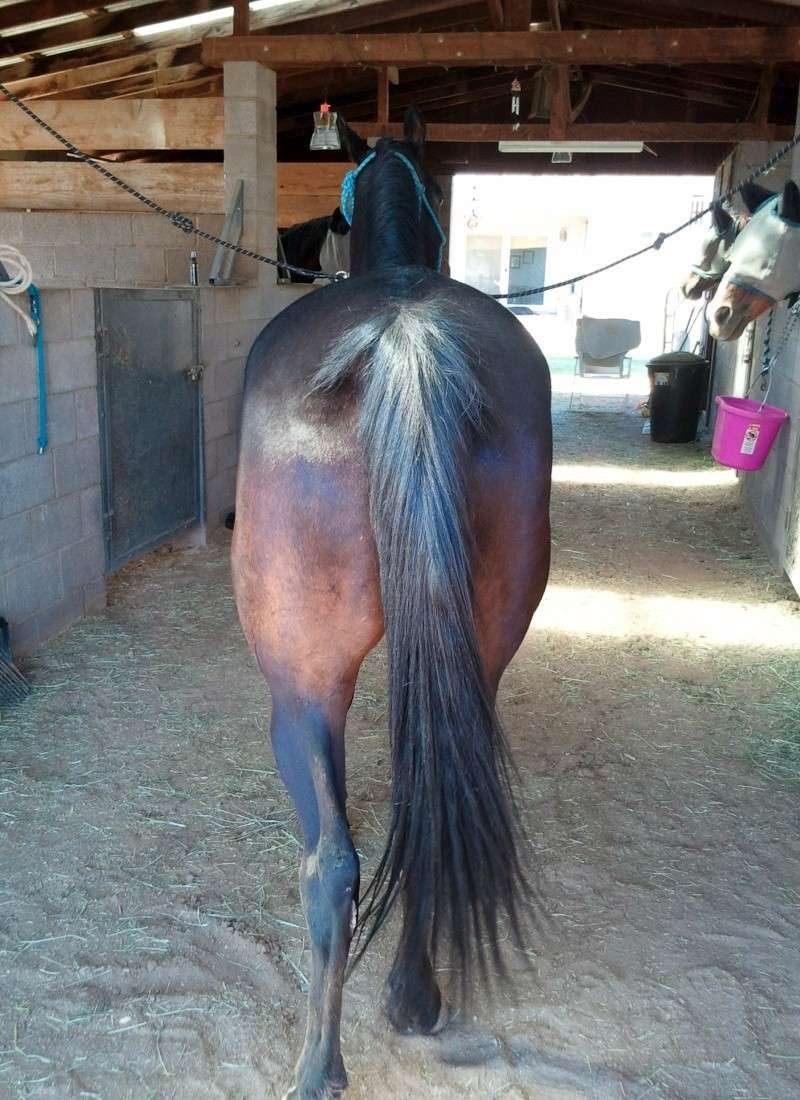 bottom of hoof
here is an old pic but shows the color she can be when kept in the shade
(yes i am aware she was thin in this pic)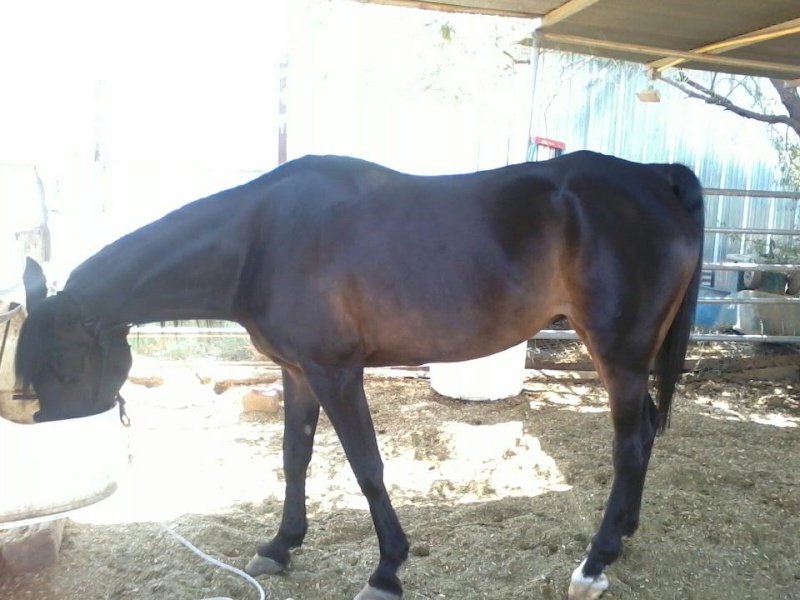 Ok, will see if I can come up with anything.
Good luck with your search.
She's cute.
---
So in lies the madness, the pursuit of the impossible in the face of the complete assurance that you will fail, and yet still you chase.
No luck in 1994 or1995 Arizona registrations.
I contacted the registry about DNA testing. I need a sire and dam for that so thats out. If she is registered its not La Negra as that was a 'barn' name. I found a mare that looks alot like her but idk if its her or not. She has vary common markings -_-'