*Tack for Sale* All Must Go!!!*
---
1. Standing Martingale-Havana. Horse size. Been used a few times. Still in great shape $15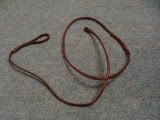 2. Wire salt lick holder. Never been used. 2 screws included. $2
3. On Course Cotton Naturals Full seat breeches. white. Size 28L. They are too small for me now.
The full seat has some pink on it from my bareback back, but it's not too noticeable. There are also a few mud spots that wouldn't come out in the wash. $15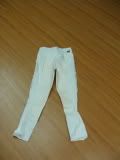 4. Stubben Irons. New, never been used. 5" $50
5. 52" Tory leather girth. Elastic on both ends. Never been used. $45
6. 52" Ovation leather girth. Elastic on one end. Been used a handful of times. In great shape. $30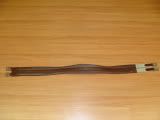 7. HDR figure 8 noseband. Horse size $20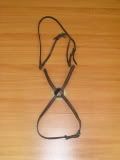 8. 8mm Neoprene bit guards. they have velcro (so you don't have to spend a long time getting them on
) Never been used. $2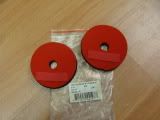 9. Vienna style side reins. Used once. Horse size $35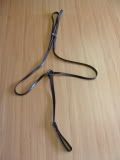 10. Body Guard Safety Vest. Size Small. Adjustable shoulder straps and well as around the body. Zipper on the front. Pocket on the left bottom. $70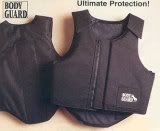 11. Ovation Jumping saddle. Medium tree. 16.5" seat. Red Fleece Ovation saddle cover is included. Price lowered to $475
Interested in #2.. Still available?
---
Dixon's Red Hot Ember
what color is the leather on the girths?
Midwest, #2 is still available.

upnover, The Tory girth is a light color... I want to say oakbark. The Ovation girth is darker. Not sure what color you would call it, but it matches the Ovation saddle perfectly.
Make me an offer on any item!
I will have to PM you onthe item I asked about.. You do paypal?
---
Dixon's Red Hot Ember