100% Merino wool seat saver DELUXE
---
I have a merino wool seat saver for sale.
I used it on my treeless saddle.
Made for endurance saddles/western saddles.
Keeps you warm in the winter and cool in the summer.
1 inch thick.
$50
Here is a picture of it on the saddle I use to have. It has multiple ties so it won't slide around and then a strap underneath that goes under the cantle.
If anyone is interested I can take more pictures of it in detail.
Used a handful of times. Like new condition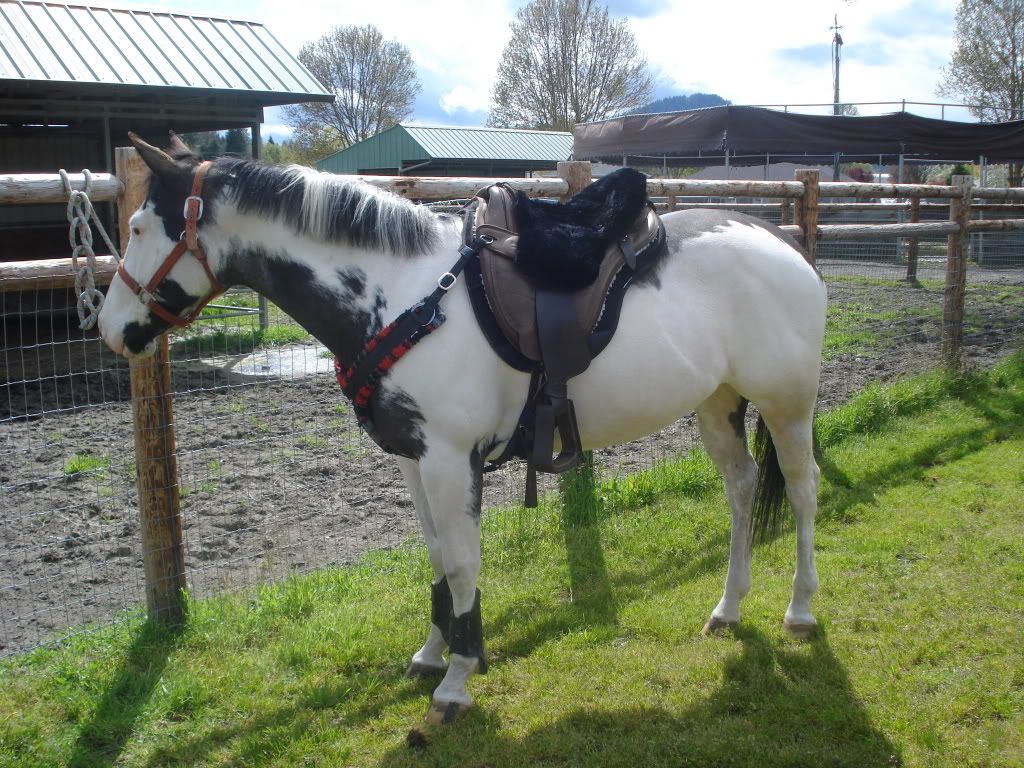 SOLD....breastcollar is still available at $15