13 hand welsh pony for sale/lease
---
I have a 13 hand registered welsh gelding. He's 10 years old. He's not for beginners - he needs a brave/experienced rider as he has a motor. He's an all-around pony. He has done hunters, an event, dressage schooling shows, CTs, a jumper show, a games show, schooled XC, etc,. He has jumped up to 3 feet and could probably go higher. I have only watched him jump up to 2'3" / 2'6" with someone else on him and he definitely has the scope to go higher. I schooled him BN cross country. Jumped him in/out of water, up/down banks, ditches, etc,. (I wasn't brave enough to try any of the novice stuff, though I know he can do it.) Shown in hunters - reserve champion in sm/md pleasure. 3rd place in the jumper show. Always in the ribbons in dressage shows as he's soo obedient and has a really nice frame.
I have been told he would be a good jumper, hunter, or even a barrel racer due to his speed. He'd be an awesome games pony, too.
He's also available for lease but only locally. =]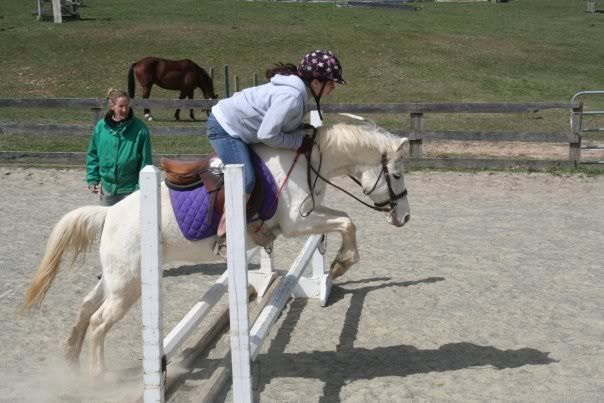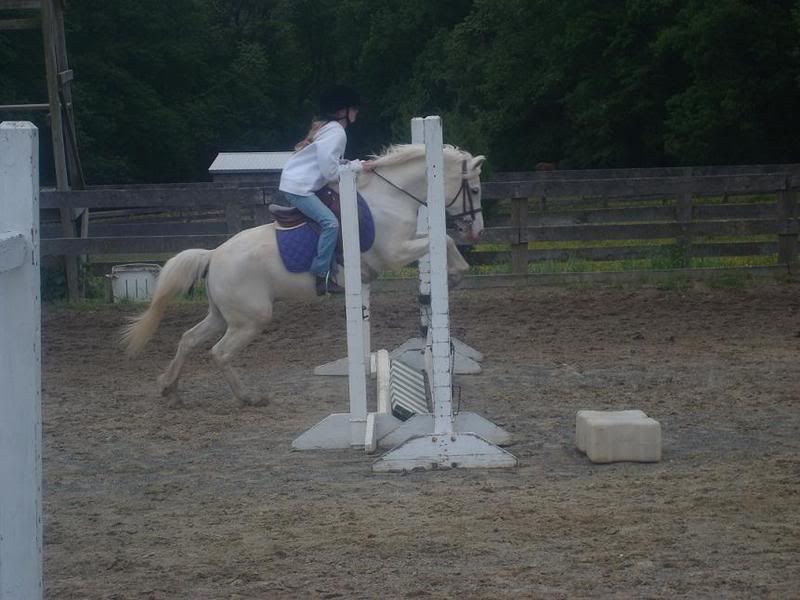 Nice horse!
All the pics look like a diff. horse though.
---
WHATS REALITY?
Quote:
Originally Posted by BluMagic
Nice horse!
All the pics look like a diff. horse though.
I agree with Blu on this one and at first I thought it was just me...it does look like different horses in the pictures...I'm definately not seeing just one horse
but it could just be us hehe
haha. Well I assure you it's the same pony. =] Some pictures are from the summer when he's pretty & all shed out and some are the winter not so pretty and with different riders he jumps a little differently I think.

But it's all one pony.
I mean...body wise it looks like the same horse...but it's the pigment on the horses nose that is confusing me...but I was just working for 7.5 hours so I might not be seeing everything correctly...
I need to go to bed...maybe I'll be more focused in the morning haha
Oh...Yeah he has the pink nose w/ the freckles. You can't really tell in the winter. I love his nose. :) That makes sense I guess. Lol.
How much are you asking and where is he located?
---
It is not just a horse,
It is the one thing that keeps me from being just a girl
I told my trainer about him, she is looking for a jumper pony for her daughter and he looks like a great size. I will let you know if she needs more info.
---
It is not just a horse,
It is the one thing that keeps me from being just a girl