15 inch/Youth Crates Saddle
---
I have a 15 inch Charles Crawley style saddle made by the Crates Leather Co. It's vintage, being 21 years old and is in excellent condition. Only thing that would need attention is the rawhide around the horn is alittle loose but would be an easy fix and according to a saddle maker for that company it would not hurt the value. It's a very well made saddle, original parts and regularly oiled, rawhide roping around the back of the saddle. There were 9 of this style made in 1988. It has a rawhide tree. It doesnt have alot of flash, just a very well made, comfortable trail saddle. I will include a blanket and matching leather bridle, both of which are in excellent shape. Please email or call me at 812 689 5579 or email at
sweetraspberries86@yahoo.com
.
I am asking 600.00 for everything.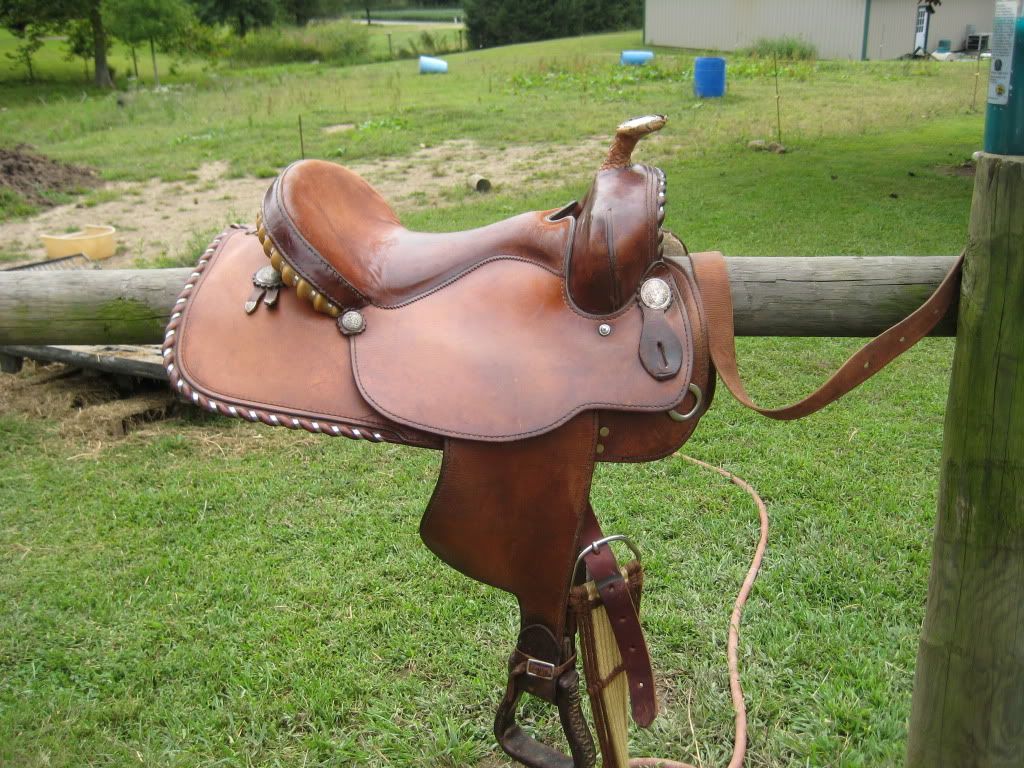 do you have used circle Y saddles? i want to get one. thanks
No, I dont not have a used Circle Y Saddle. This is my personal saddle. Sorry..Im not a dealer..
This saddle needs to go. I have a mini im trying to pay for and need the rest of the money. Thankyou.