16.5" Ovation Close Contact Saddle
---
I'm selling my saddle. I no longer fit in it and it's time for me to get a new one.
It is a 16.5" seat Ovation Close Contact. It has a medium tree.
I have owned this saddle since April of 07 and it has been used 3-4x a week. It was not used in the winter.
It has the normal wear from the stirrup leathers.
I have kept very good care of it. I have oiled/conditioned it, covered it when not in use.
It is a super comfortable saddle!
Great for on the flat or over jumpes. Even great for trail rides!
It comes with a red fleece saddle cover with "Ovation" on both sides.
Saddle retails for around $1,000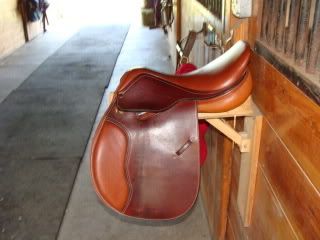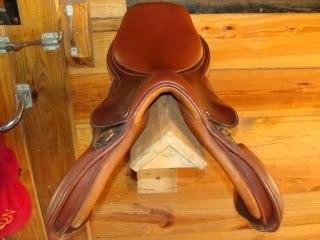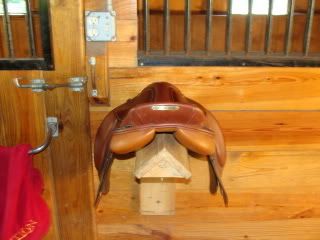 I do not have a picture of the fleece saddle cover currently, but will get one up soon.
Selling it for $700
Shipping determined by location.
Can pick it up as well.