16" Action Saddle Co. Roping Saddle
---
For sale: 16" seat leather Action Saddle Co. (makers of Tex Tan, I believe) roping saddle. Nice, solid saddle, but will need the horn re-wrapped if you plan on using it for roping. This is a wide saddle with FQHB.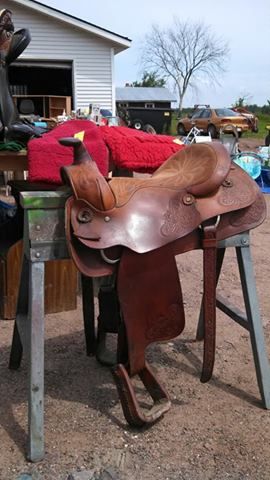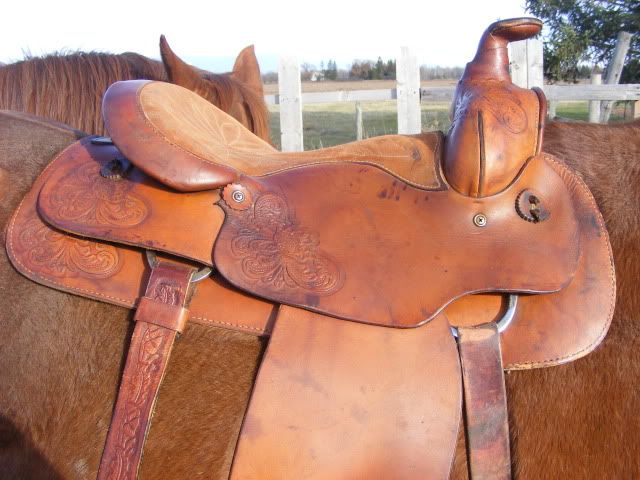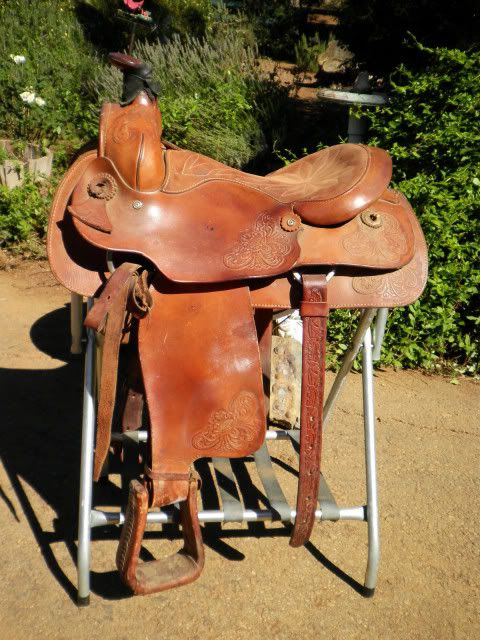 Asking $375 plus shipping. I can get more pics upon request.
Could you measure the gullet, and take a picture of it, sorry if it's a bit much. Looking for a saddle to fit my wider horse. Also price? Thanks
I'm asking $375 plus shipping.
No trouble at all re: the pics. I know how frustrating it is to find a saddle for a wide horse! My retired QH is built like a tank and I think I tried 7-8 saddles on him before I found one that fit!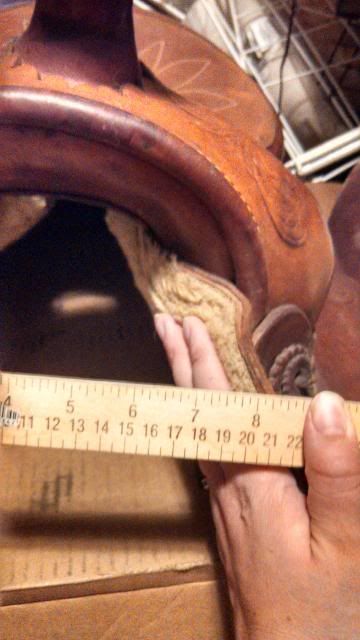 It measures close to 8" but with the fleece it's probably closer to 7.5 - 7 3/4.
Okay I think that it would work. I'll have to go out and measure him again. He needs at least a 7 1/2 gullet. Really interested in this saddle. Just out of curiosity did your QH have lower withers? And what would shipping be to 50677?
My QH has very low withers... practically nonexistent. I was a bit worried about clearance but with a cutback pad it worked just fine.

I will check on the shipping and let you know.
Okay, that's how my TWH is too. I think that it will work. I'll have to do some searching for a good pad though.
USPS website is giving me a quote of $23.08 for "Standard Post" or $29.00 for Priority 2 day. That seems really low to me... I've never shipped a saddle for under $50 before. I tried it twice and it came up the same price both times.
Still available.
Posted via Mobile Device
You are measuring the gullet a bit low. It appears to be the standard 7" gullet.