16" Big Horn Cordura Saddle - unique color!
---
For sale: Big Horn saddle. Black leather with southwest pattern cordura. Really nice saddle! Semi quarter horse bars. 16" seat.
Asking $275.00 plus shipping.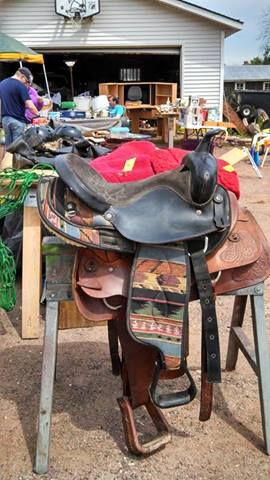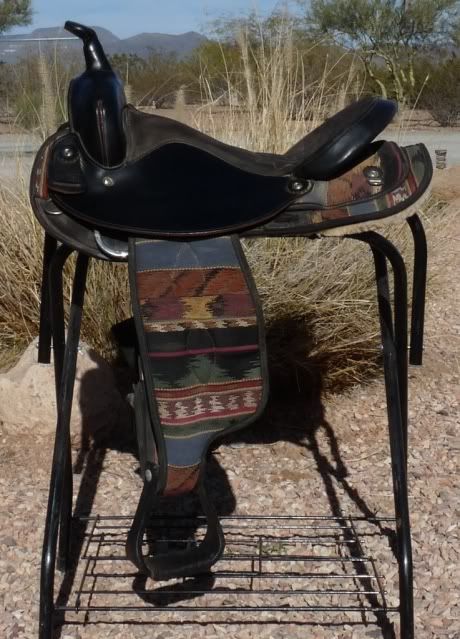 May be interested in trades. Let me know what you have!
Posted via Mobile Device
Price reduced to $250.00.
Would you please post a front view so I can see the angle of the bars? Thanks
Yep! I'll get a pic tomorrow and post.
Posted via Mobile Device
ack! Totally forgot to get pics. I'll run down and snap a few now.
Today is the 25th. You must be a busy gal.
ACK! So sorry! (And I am ridiculously busy... job is crazy!)
I promise I won't be so slow in shipping!! I have it all ready in a box so I can grab & go when it does sell (but can pull it out again for more pics if you want, no prob!)
Pics: