16" Circle Y Equitation great riding saddle - $550 * SOLD *
---
This is one of the best riding saddles I have ever owned. It is an equitation seat which puts the rider in a secure seat position, deep with legs just right, not too far forward. The smooth black leather seat with enough but not too much padding is very comfortable with a nice sturdy Cheyenne roll. A full 16 inch seat with smaller swells is nice for larger riders. The leather throughout is thick, soft, strong, and supple, a dark brown I would call Havanna if it was English.
The stirrups are original, a nice weight and size – and not too skinny. There are snap flaps over the rear rigging. There is a plate or flap of leather between the rigging and the fenders, providing smooth leg movement and keeping rubbing and wear of the fenders to a minimum. No tooling or ornamental silver, smooth beautiful leather easy to clean, great luster. 3-way in skirt rigging for ¾, 7/8 or full position, the cinch in the photo is not included I left it on in the pics to demonstrate the straps in the 7/8 position (it came with another saddle I want to keep complete).
I believe it has been comfortable for my horses too, a little shorter front to back than many saddles, it does not hit the loin; I never had a bridging problem, no popping up in back either. Nice fork and bar width has never pinched in front like semi-qh bars do. There is a makers plate with serial number, Circle Y could be contacted for official details on tree size….
This saddle is perfect for someone needing a little confidence, someone needing a roomy seat, a mature someone needing comfort for old bones, someone bargain conscious looking for high quality materials and craftsmanship for less than a new mid-grade saddle, someone quality conscious wanting a great riding saddle that will last for generations.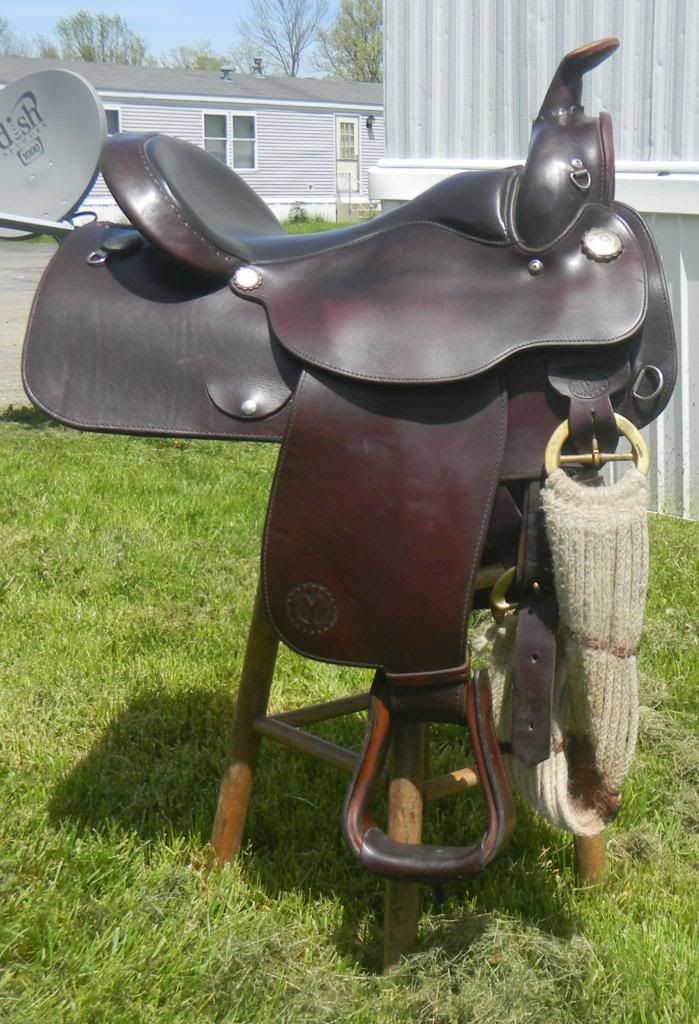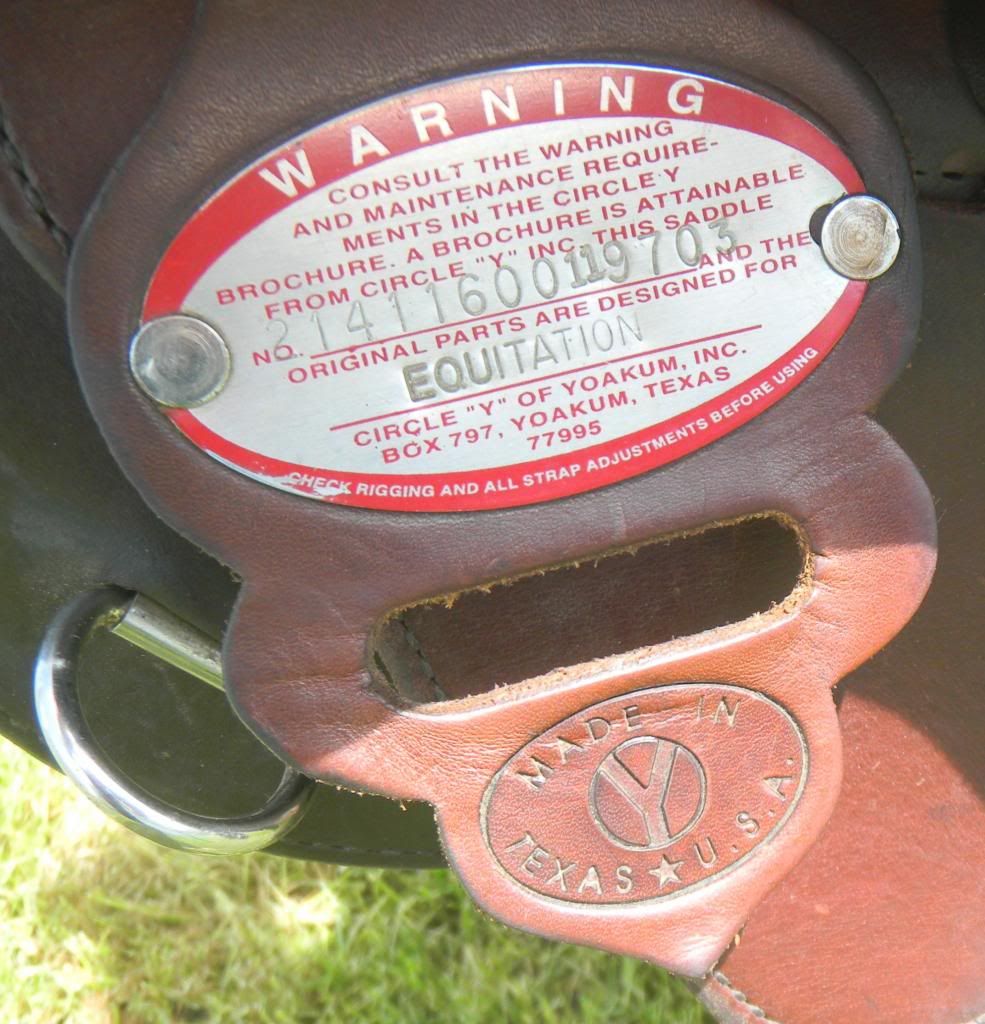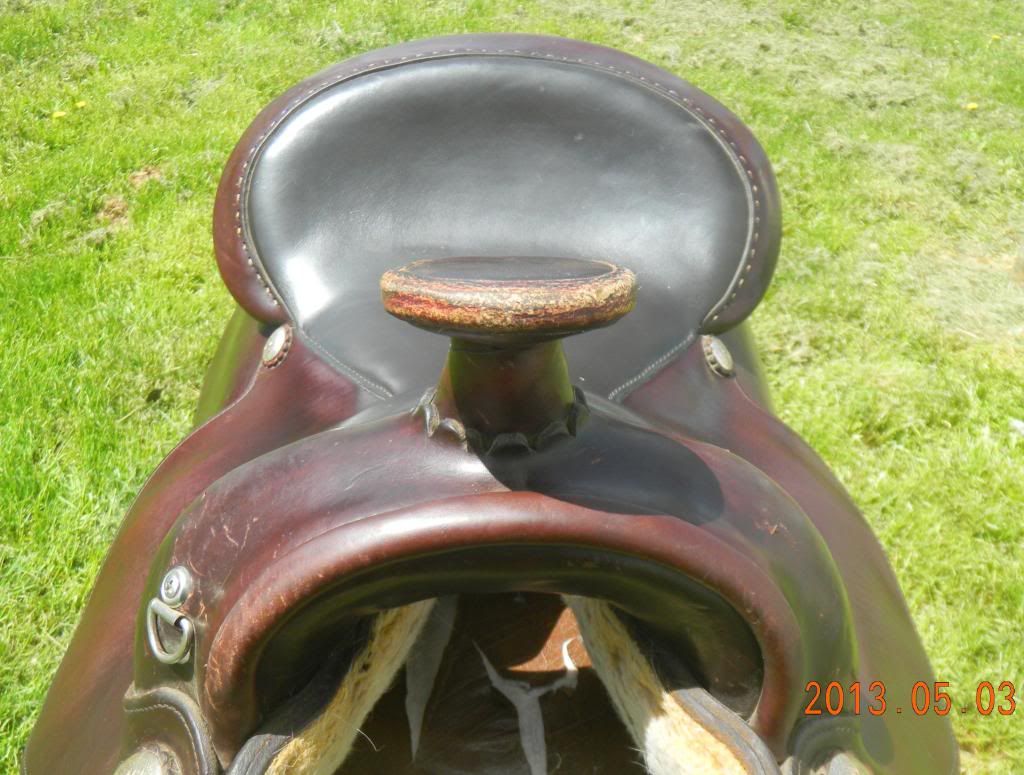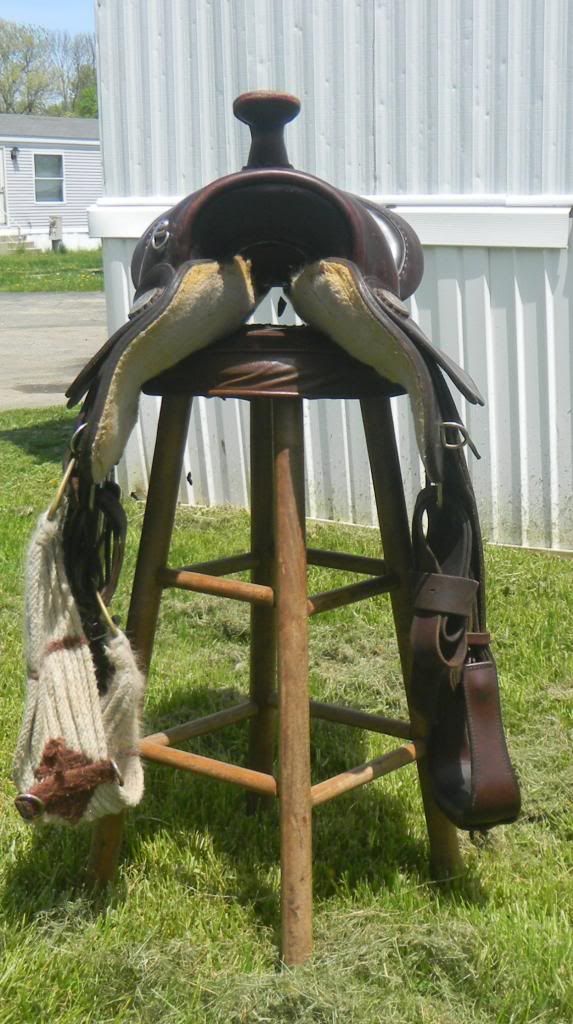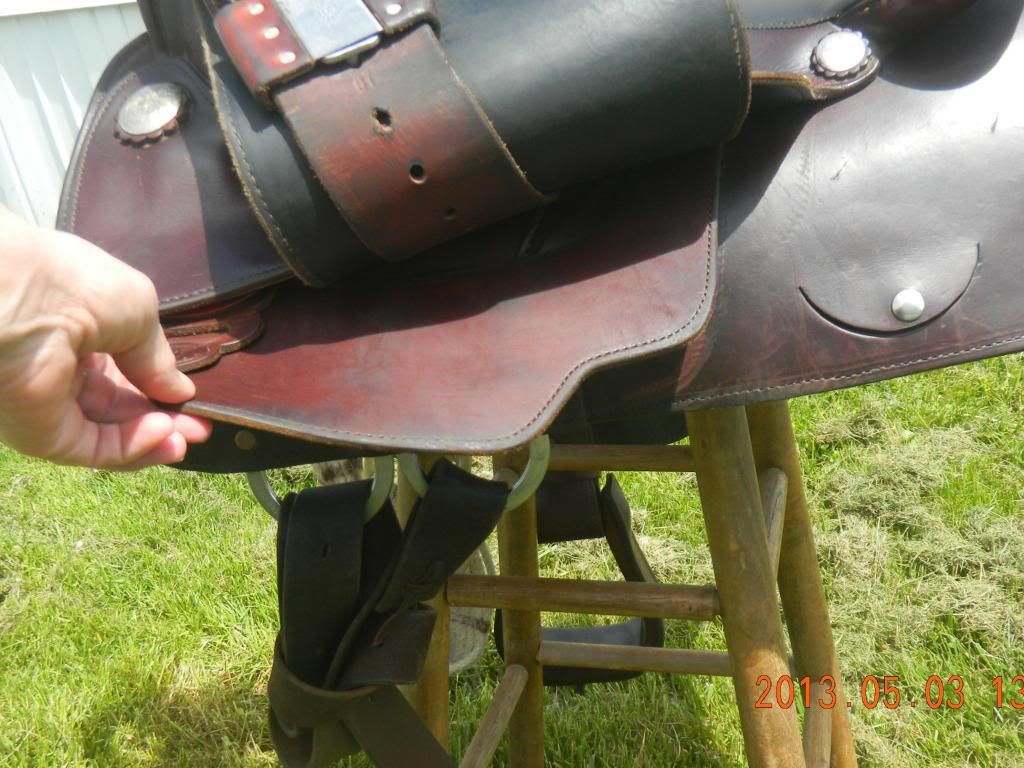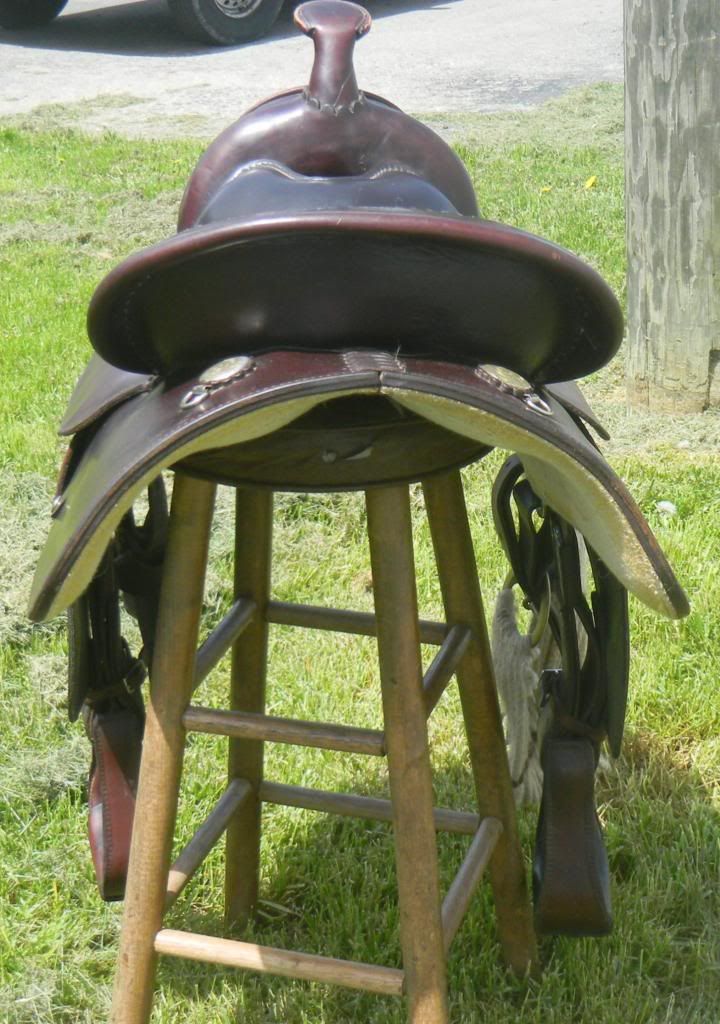 ---
The saddle has been sold today for full listing price. I don't know how to change the title, and don't think the thread can be deleted.
Maybe a moderator can add "sold" to the title, or advise me on how to.
Thanks,
Ann
---
Report (little red exclamation under your avatar) your first post.. and ask the mods to change the title..
Quote:
Report (little red exclamation under your avatar) your first post.. and ask the mods to change the title..
And so I just reported it sold.
Thanks,
Ann
---