16" Shaaron Saare Trail or Endurance Saddle
---
16'' Sharon Saare "C" tree trail saddle, used but tons of life left. Buyer pays shipping. PM for more info.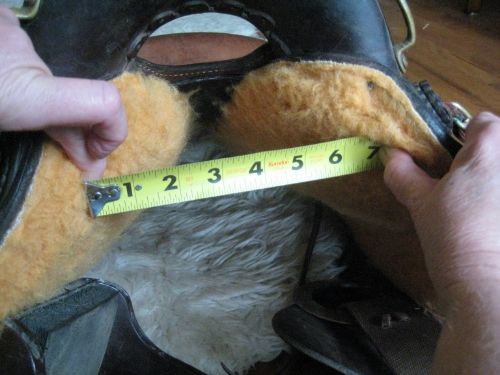 I have many more photos! Send a PM with your email address if you'd like more info.
Hello,

Apparently I cannot post a pm as I only have 4 posts and I need 5 according to this web site.

How much are you asking? Do the stirrups and billets come with? Are you willing to ship it for actual shipping and ins. cost?

Thanks,

Robin
Do you still have this saddle for sale?