17" Courbette Magic NEEDS TO GO!
---
I really need to get a saddle that will fit my horse, so I am lowering the price and taking offers. This is a 17" Courbette Magic close contact saddle. It's in really good shape and not very old. I bought it used this spring and have used it around 5 times since then, and it was only a year old when I bought it. The website has more info on it-
Courbette Sadddlery Company, Inc. Magic
I bought it used for $800, selling for $700 OR best offer. I can negotiate shipping.
It does not come with the stirrups shown in this picture, but it can come with a pair of safety stirrups if you want and the matching leathers will be included.
Thanks for looking!
My sister is also selling her saddle. It is a 17"HDR advantage synthetic ap. She's only used it for two years, but her legs grew out of it so she needs to get a new one. My first saddle was also this model, and they are super comfy and really nice looking. Asking $200 obo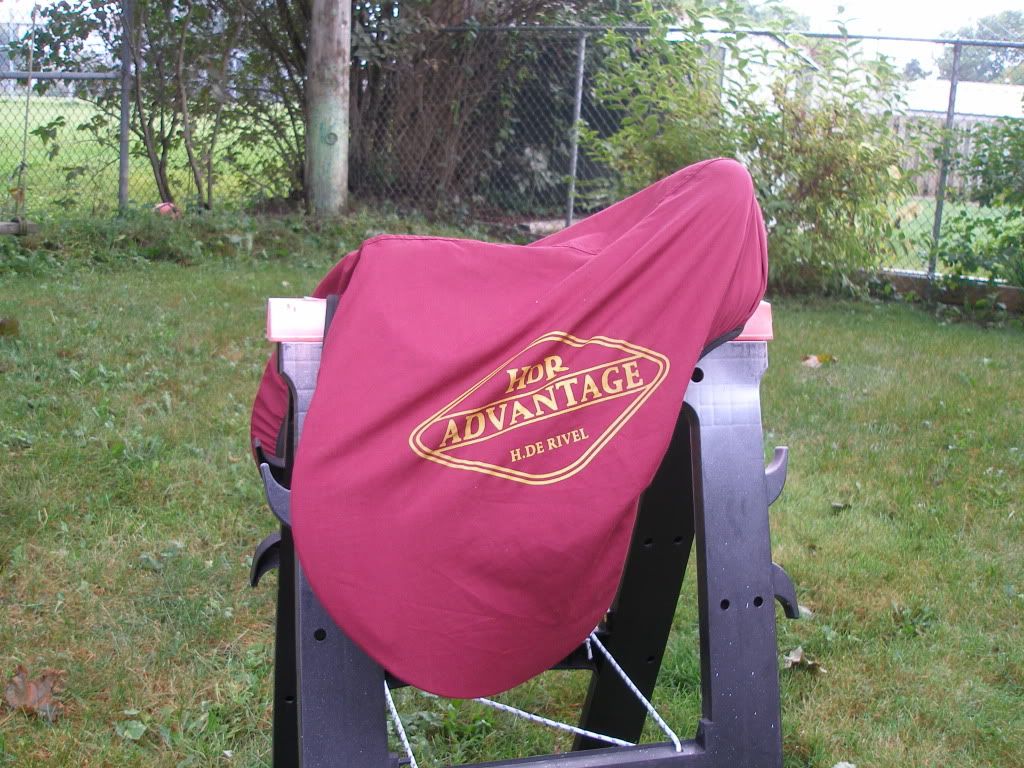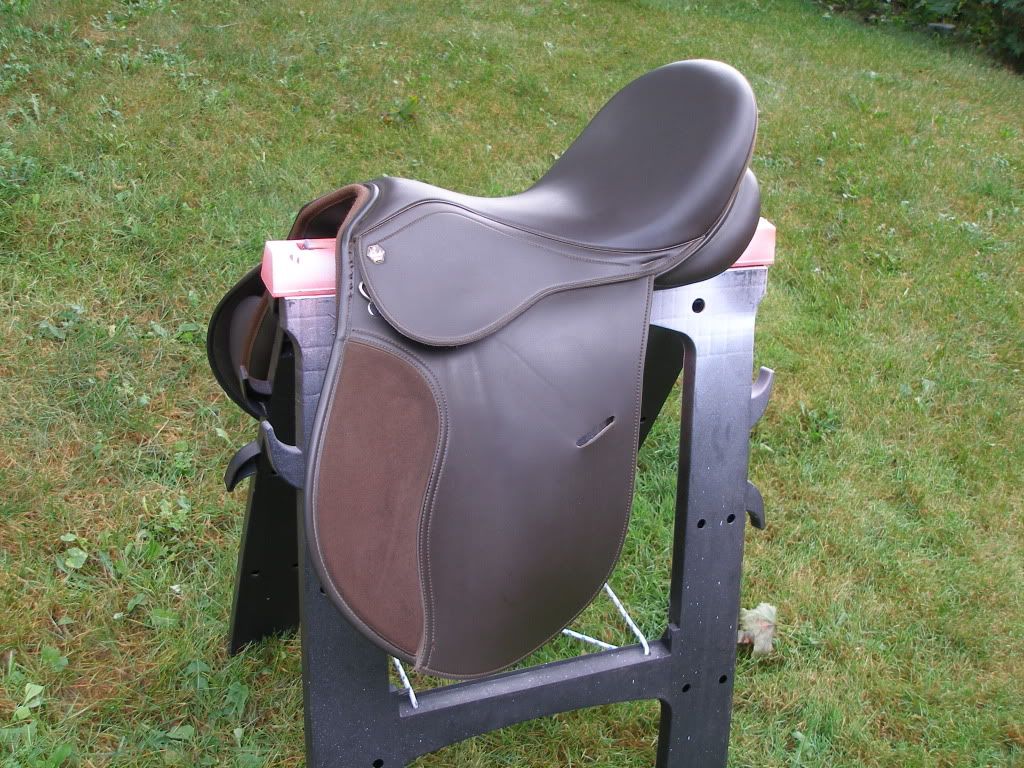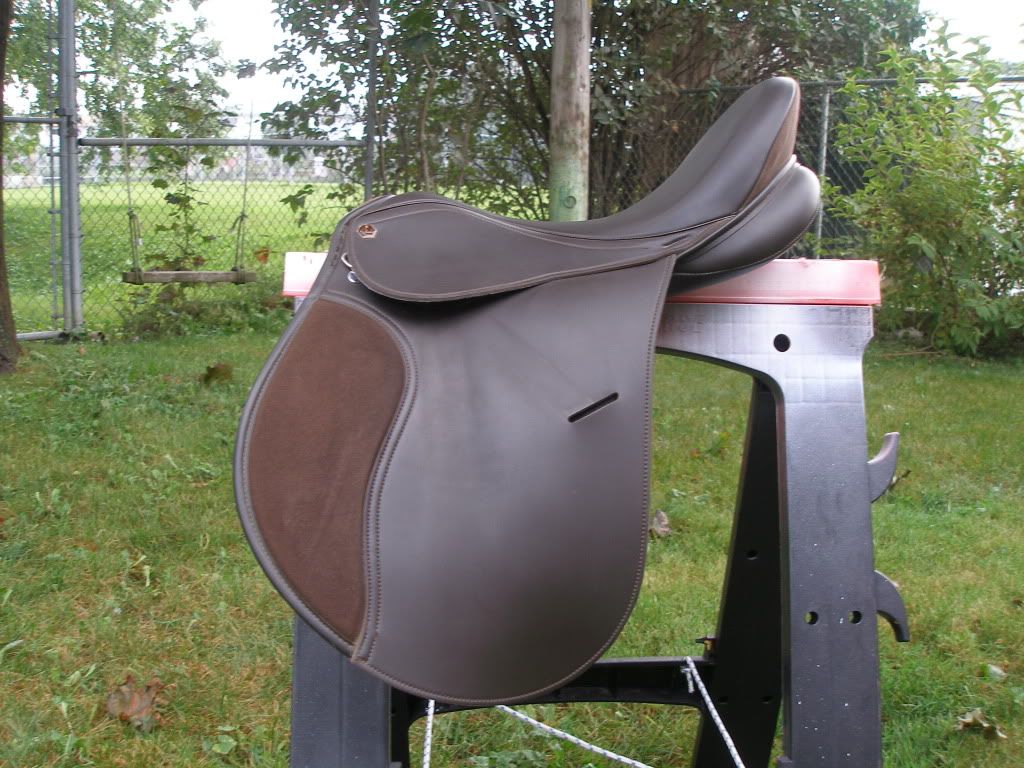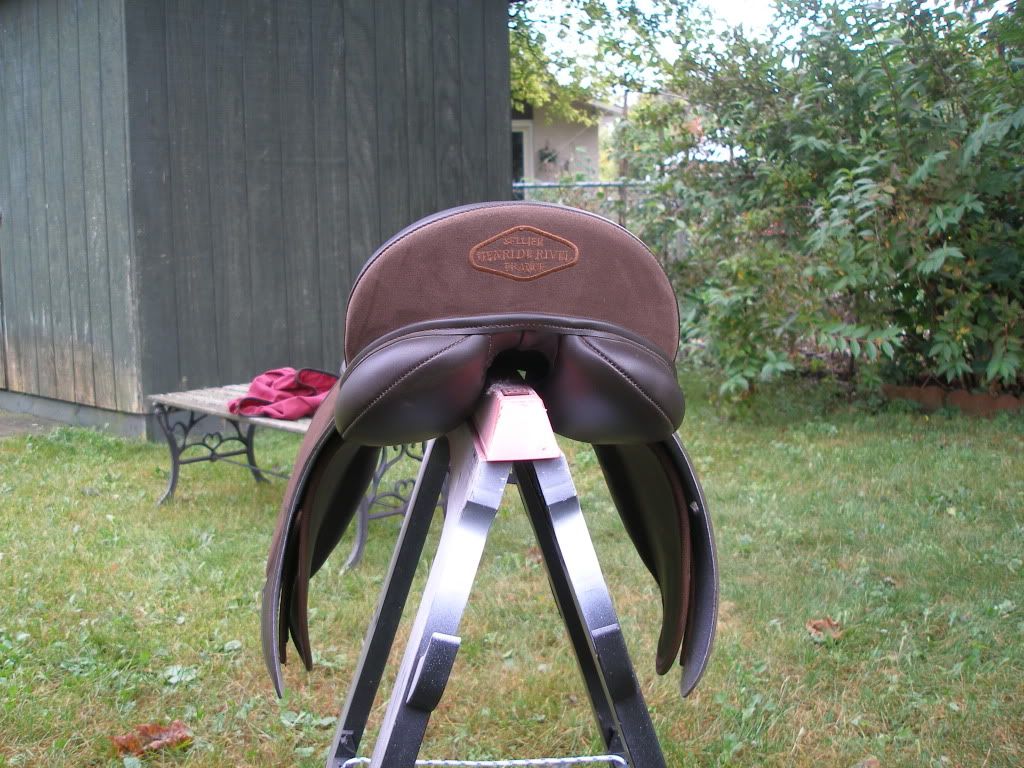 bumping, these need to go!
What size gullet is the HDR saddle?
Will it fit a Mustang? Thoroughbred? Quarter Horse? Is it comfortable. I ride horses anywhere from 14.3hh to 18hh and various widths. Do you know of any saddle brands that sell gently used, inexpensive saddles with an interchangeable gullet system? That is what I am really in search of...
It would fit any of those if they have a medium sized wither. It is SUPER comfy. I was so dissapointed when I had to sell mine. I would look at wintec or avante.
I don't know, I'll see. I found someone selling an HDR in my area, I inquired regarding it, but if all falls through...I know I still have you! *CORNY!!!*
I've realized that I was thoroughly ripped off by the tack shop for this saddle, and that this saddle is worth $500 at the most at this point. :( So I am changing the price to $500, and including matching leathers and some safetly stirrups if you want.
What size gullet is the Courbette Magic?
---
~Lauren