17" Pessoa GenX XCH and 18" Black Dressage saddle
---
This is the Rodrigo Pessoa GenX with exchangeable gullet system. This saddle retails for $1675.00 new. It is still is Excellent condition. There is very minimal wear and looks amazing!
Designed by Rodrigo, this saddle performs well on the flat as well as over jumps. It has the Bayflex contoured multidensity polyurethane panels for added comfort for you and your horse. The Xchange system allows the rider to modify the width of the tree with just a screwdriver.
This saddle does not include leathers or stirrups. It comes with the medium gullet installed.
$950.00 + shipping
Will provide more pictures on request.

18" Black Dressage saddle - Wide
Comes with stirrups and leathers. No name. It is very comfy and the panels are nice and mushy. I am only selling it because it is too wide for my horse. This would make a great schooling saddle!
$100.00 + shipping.
Pictures upon request.
---
Heir to America
1999 - APHA
Could I get pics of the 18"?
---
There on the tips of fair fresh flowers feedeth he; How joyous his neigh,
there in the midst of sacred pollen hidden, all hidden he; how joyous his neigh
---
Heir to America
1999 - APHA
There is no photo of the dressage saddle?
I just took pictures. I am trying to upload them but my internet is having a hard time. Should be soon.
---
Heir to America
1999 - APHA
FINALLY!!!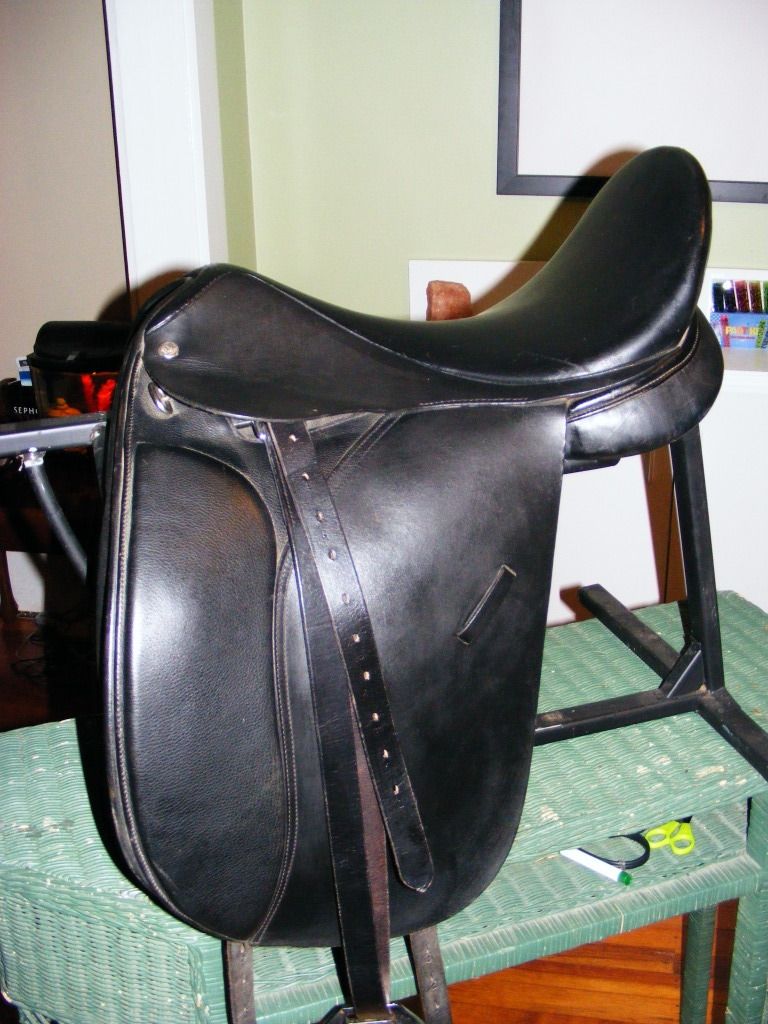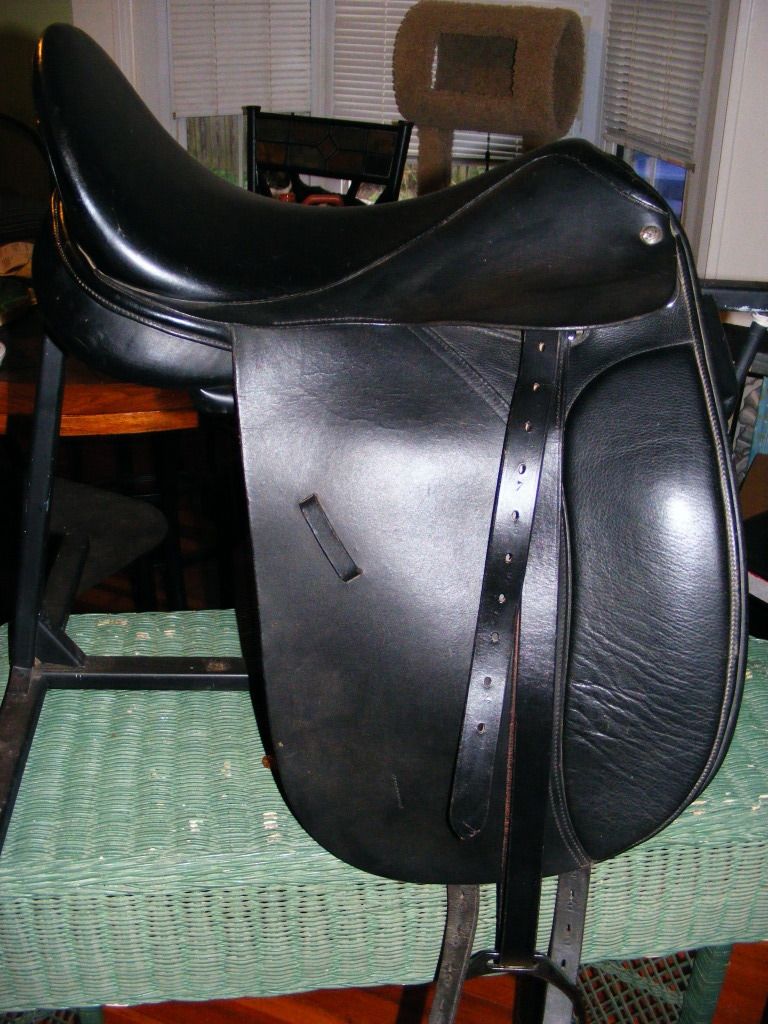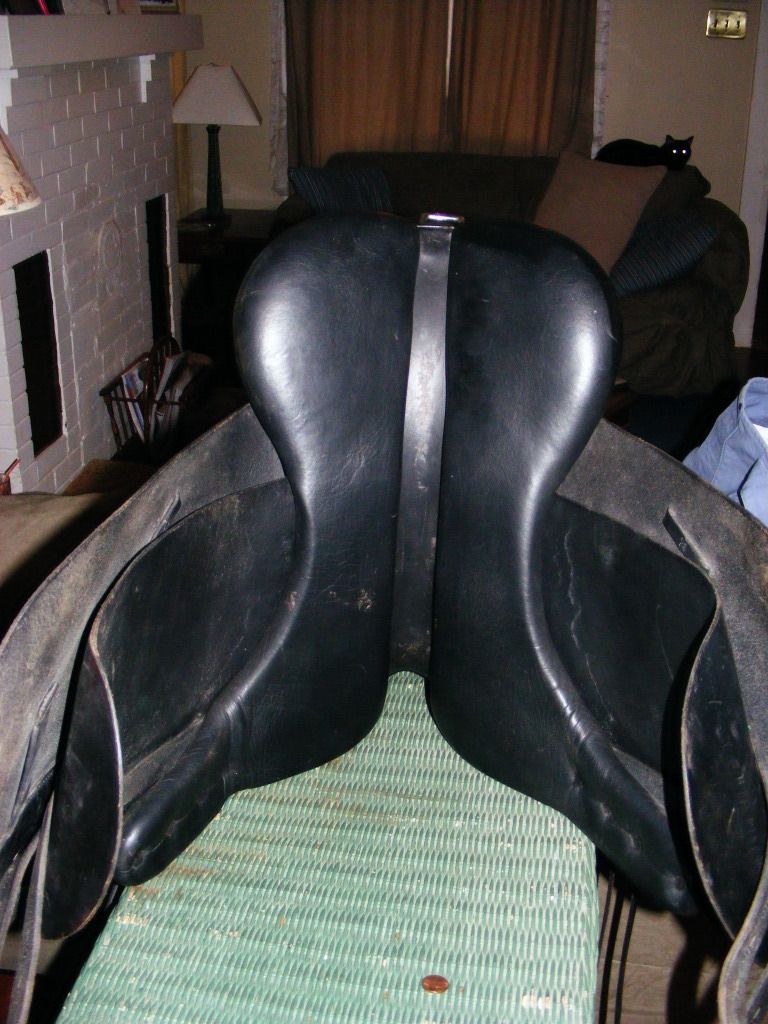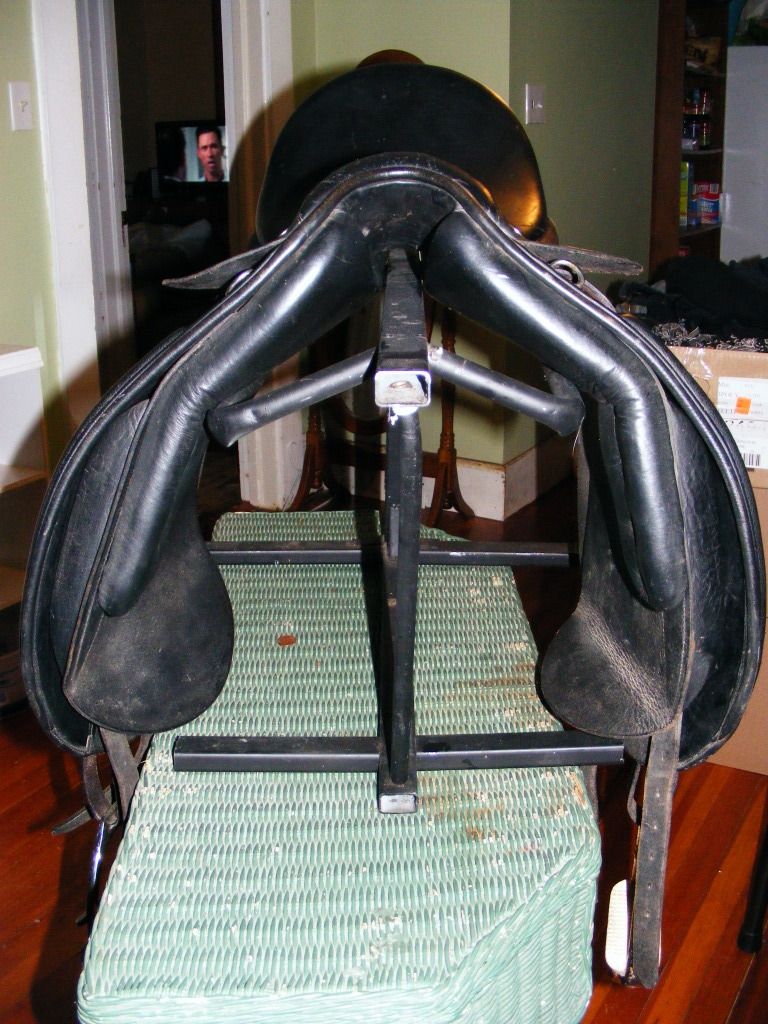 ---
Heir to America
1999 - APHA
Those all should catch up and flip.
---
Heir to America
1999 - APHA
can you give me an idea of shipping to ny 12017? thanks.