24 HORSES FOR SALE!!!
---
Hello all! We are a morgan horse breeder in the small town of McCall Idaho. All of our horses are people friendly and all very good around small children! Check us out by clicking on the link below and if you have any questions please feel free to send us a message! Below are a couple of our horses for sale.
Alpine Mist Horse Farm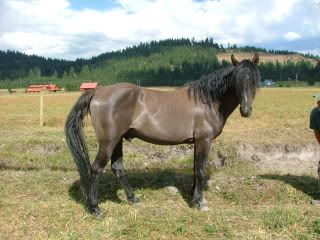 Merlin a 1997 Grullo Stallion
Stud Fee - $650
Buy - $8000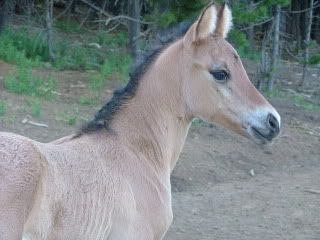 Dream Maker a 2005 Brown Dun
$4800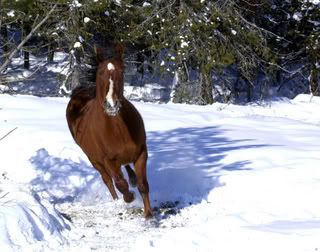 Spit Fyre a 1993 Chestnut
Fully Trained (He was a show horse)
$5000
This is just a small amount of what we at Alpine Mist Horse Farm have to offer so be sure to check out our site!
Why in the world are these horses so expensive? Especially with the market hurting so badly.
Well Merlin is a rare colored stallion and morgans themselves are incredibly versitile horses that have a lot to offer. If you take a look at many other morgan websites you will actually find that our horses are cheaper than most.

We do have a few horses that are in the 3000 range as well, but our goal is not to raise the cheapest horse, but the best. Thank you for your comment.
sorry i have to agree with kristy.........the last morgan i had was not '' pricey '' at all...infact i paid more for my bucksin mustang mare then i did for my morgan
Well I am sorry that you feel this way, but merlin also throws dun horses on a very regular basis (which is rare). Dream Maker (pictured above) is also a dun which makes him more expensive than most. Thank you for your comment.
lovely looking horses!
---
i don't know where mccall is but your horses look lovely. i live on the flathead in montana and those prices are about right for both studs and well broke horses. Rope horses are going for 7500 and up, if sound and doing well at all. in this area unregistered, basic trail horses are going for 3k and up (obviously depending on a lot). i am in the market so have been watching prices closely.

let me know if you have any solid trail horses (mountains, elk, water, bridges, pack mules, etc) with NO BUCK/REAR as i am still not sure what i am doing with my current steed and am looking for another.
thanks!
Lila
i don't really know about the prices around where you guys live but I used to ride at an all Morgan breeding facility and my coach was selling them for as high as $13 000.but like Lila said it all depends on a lot of different things.
your horses are nice though
Wow, those prices are a steal where I live, my qh hunter's original price was almost 30,000.
Quote:
Originally Posted by Bourbon St.
Wow, those prices are a steal where I live, my qh hunter's original price was almost 30,000.
i agree i find these to be sort of cheap for such good looking horses!!!!
Youve got a gorgeous stud and colt there. Seems like alot of people look at those prices and run. I live in a small town and an unregistered good kids horse will go for $4000 and up. Just a plain ol' jane. It just depends on where you are and what type of horse it is. Im glad you breed for the best. That is the only breeding that should be done.