Anyone Recognize him?
---
Hello- I just took some new picutres of my guy. I hoping someone will recognize him. I'm not getting answers from the previous owner. I did however find the breeder/brander who had him for 3yrs and then sold him @ an auction in Nebraska. He sold him to someone in Wyoming, but doesn't recall the name. It was about 10 yrs ago. Is there anyone out there that recognizes him or have information? The sad thing is that according to the breeder he was a registered Paint. Somehow got lost in the shuffle. Somehow I found him. :0))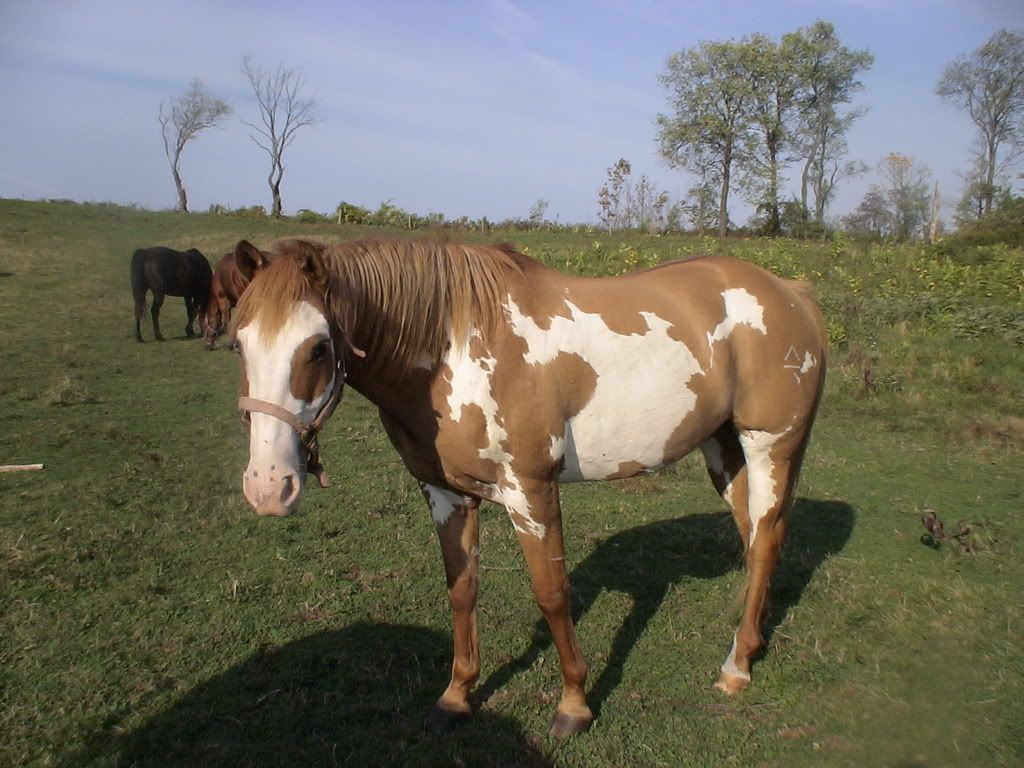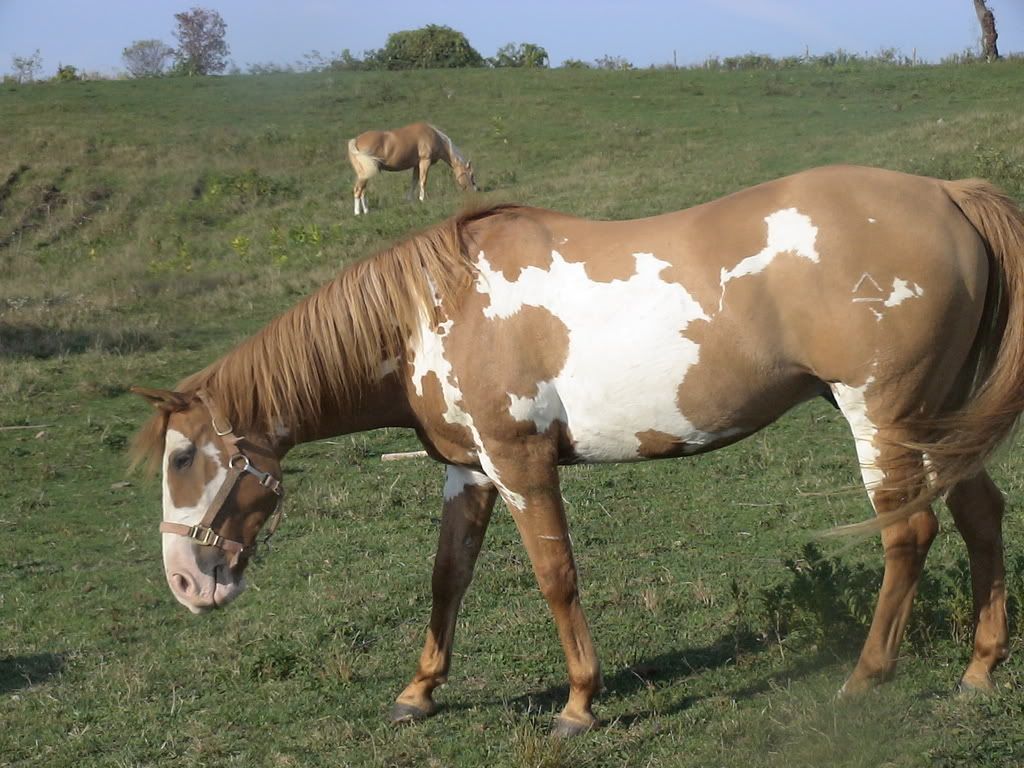 To bad the breeder didn't have a record of his registration # then you could have just applied for a copy of the registration. He is a good looking fellow and looks well loved :) You might try contacting the american paint horse ass. maybe they can do a trace with just his reg. name.
---

"Until one has loved an animal, part of one's soul remains unawakened..."
- Anatole France
That's the problem, I don't know he registered name or number. The APHA said they can't do anything for me without knowing the sire and dame names.
I did ask the breeder. He doesn't remember who his parents were. :( I think that this horse has had many owners before me. He started out in Nebraska then moved to Wyoming. Now he lives with me in NY. He has made a long journey.
Wow what a story he could tell! I see why you want to get some history. Sorry I can't help.
---

"Until one has loved an animal, part of one's soul remains unawakened..."
- Anatole France
I would contact the brand inspector in Nebraska and WY to see if they recognize the brand.
Good Luck
Thanks. I already found the breeder in Nebraska. However, he doesn't remember who his parents are (horse is 13yrs. old, ant there were multiple breedings @ farm), so I can't get any information out of APHA. So I thought I would go out on a limb.... and hope someone would recognize him. He was sold to someone @ an auction in Wyoming and somehow got to New York.
Seems to me if you know the breeders name, apha should have pictures on file of the foals they registered of theirs. Pictures are submitted at time of registration. Seems as though breeders could give you names of sires and dams they used. I would really push it. There must be archives. The Morgan horse has archived backups that you can get to research, I would think most associations would be the same. Maybe the person you talked to just doesn't want to do the work. Keep persueing.
He is a cutey and looks like you love him for sure! He is blessed to have ended up with you
He's gorgeous! What a handsome boy.
I don't understand why people would hold back papers when they sell a horse - it's a little bit of insurance for its future! Good job he landed on his feet with you anyway.
What a gorgeous horse!!

I dont see why you cant look up his history and everything with his brands alone.. we looked up out standardbred on the internet and found out his pedigree, previous registered owners, race name, show name, starts, wins, medical history, age, where he was bred and heaps more!! We new NOTHING about him lol he ended up coming from New Zealand!!

Kepp trying, I know you'll get there!!
---
live for the good times,, forget all the bad,, love him forever and you'll be always glad!! So hug like you mean it,, and kiss in the night,, smile when they cant see and never ever fight!!