Aussie saddle for sale
---
This saddle is brand new, never been ridden in. It is too wide for my horse to the point where I don't think he will grow into it. It by Kates Saddlery, 17 inch aussie seat, which is almost too big for me and I ride in 17.5 english seat. Comes with girth. Asking 200 + shipping.
bump! Will consider offers!
Bumping this up! May consider trading for a semi-quarter horse bars western saddle or a wintec.
Here are some better pictures of this saddle: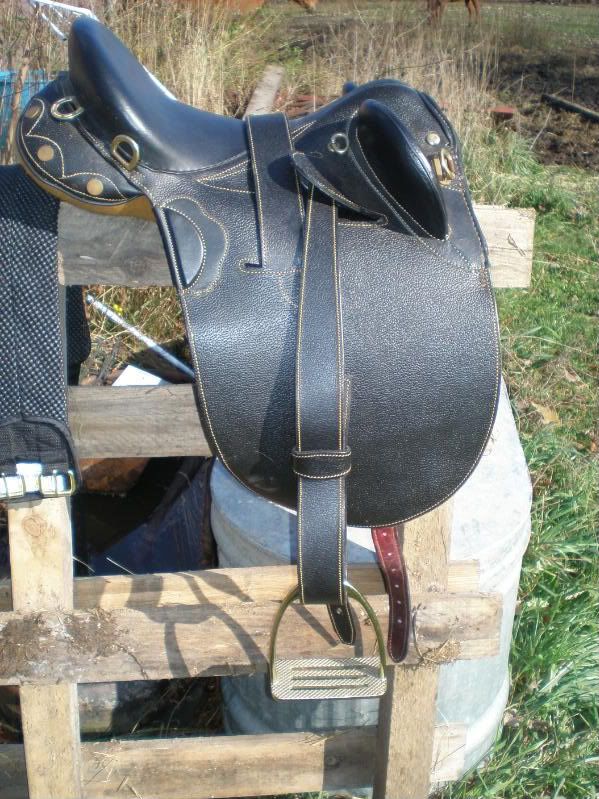 This saddle is still for sale, but I have found that it is very expensive to ship this saddle, up to 95 dollars to ship to CA! S
Bumping up! Would like this saddle gone soon!
Nice saddle. Wish I could afford it. If you still have it after I sell my saddle I'll see if I can afford it. Do you know how much it would cost to ship it to Ohio?
To Ohio it should only be about 40 dollars.
Ok. If you still have it when I get the money together I'm very interested.