Barefoot Cheyenne treeless saddle $550 takes all!
---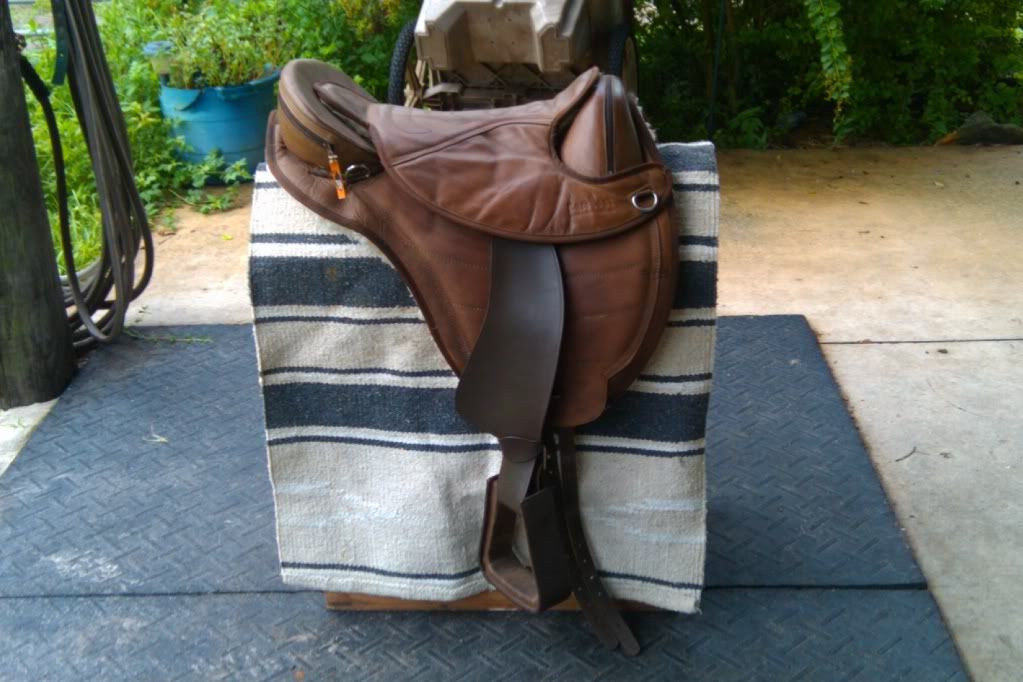 I have a barefoot treeless saddle for sale.
Nubuck leather*which requires special conditioner and shampoo unless you don't care about clogging the pores*
Comes with western fenders and you can change them out for english leathers and irons if you prefer.
Comes with the wide gullet but can be changed out to narrow or if you horse is ultra sensitive they make a "softee" gullet.
Color is brown.
Also have a HAF pad with shims in it. Underneath the pad is 100% wool to wick away moisture. This is an AWESOME saddle and great for those who want to do endurance.
I have a 22" fleece dressage girth that comes with too. $550 includes shipping.
Love this saddle but need to sell.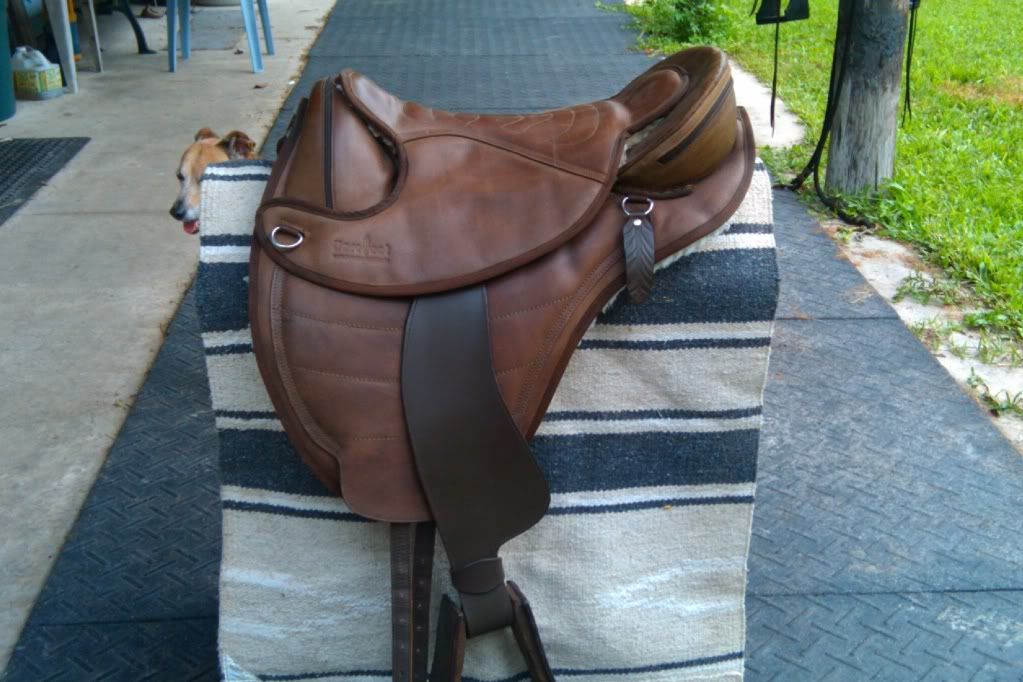 text 541-218-7257 and let me know if you are interested. I have more pictures I can send. Thanks!
why are you selling? I thought this was your dream saddle.
It is my dream saddle.....I LOVE this saddle...but I need a barrel saddle for racing and I figured since my wintec isn't selling I would sell this saddle....I know someone will buy it ..especially endurance riders...I will miss it.