Barrel saddle and misc tack for sale *PIC HEAVY*
---
Well, I really need to buy books for college, and so it's time to clean out the tack room and let some things go...
I'm not really looking for trades, since I really need money, but let me know what you have. I might be easily persuaded.
(Ok... here's a hint... I'm looking for a 15 inch barrel saddle, maybe a dressage saddle (though I'm not sure what size I need), or a nice hunt seat bridle I can use for hunters/jumpers)
1) 14" dakota barrel saddle. Really comfy, just a little too small for me so I never use it. Full bars. When I got it the rawhide on the horn was coming off so I got it rewrapped in leather by a saddler. If you want, you could take it off and wrap it in vet wrap. Fleece and tree are good.
$400+ shipping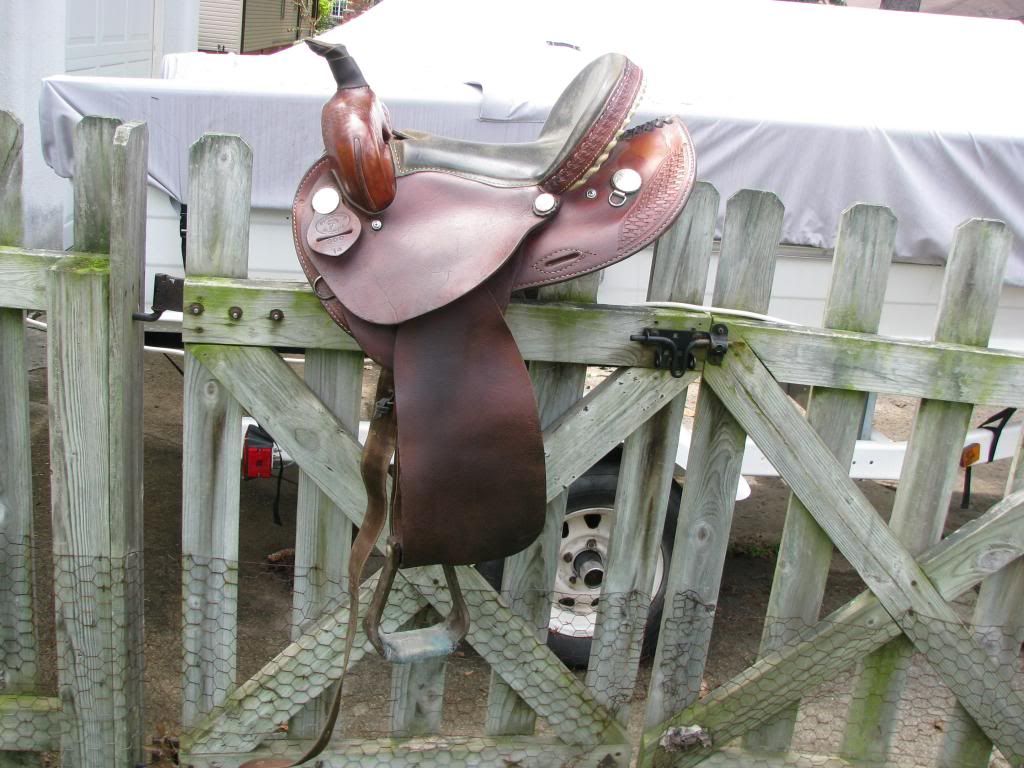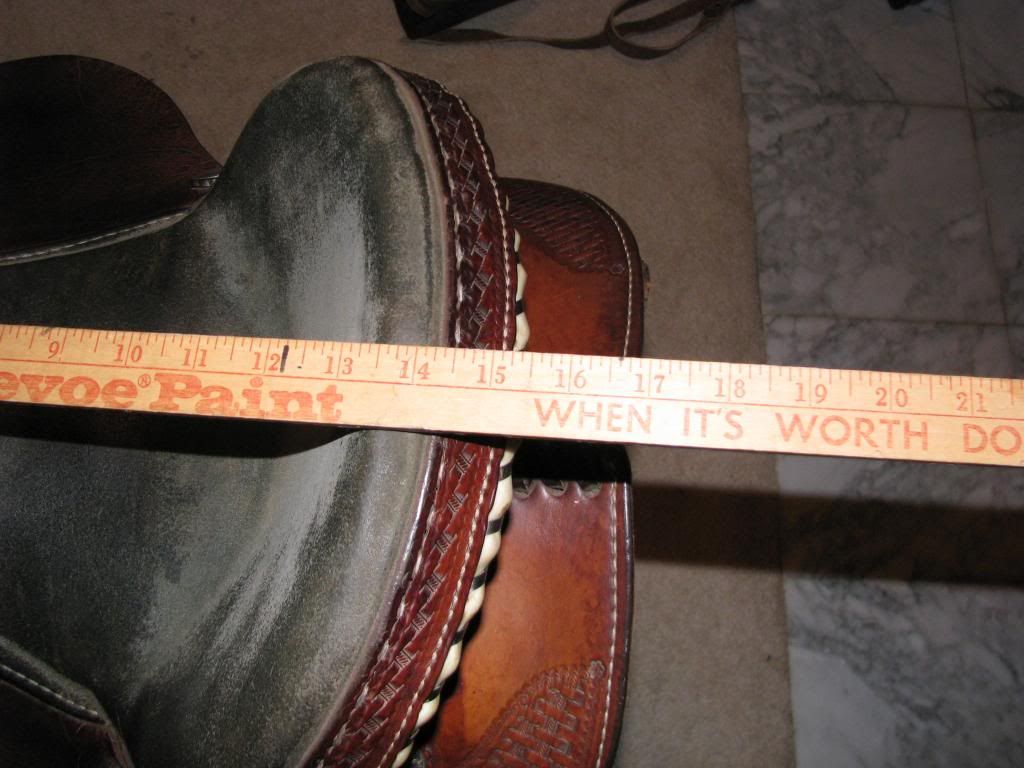 #2) BRAND NEW 44" WEAVER ENGLISH GIRTH... never used, still has tags. It does not fit my mare. This is the exact girth I bought:
Weaver Chaleless girth
So I paid almost $90 for it... asking $60 + shipping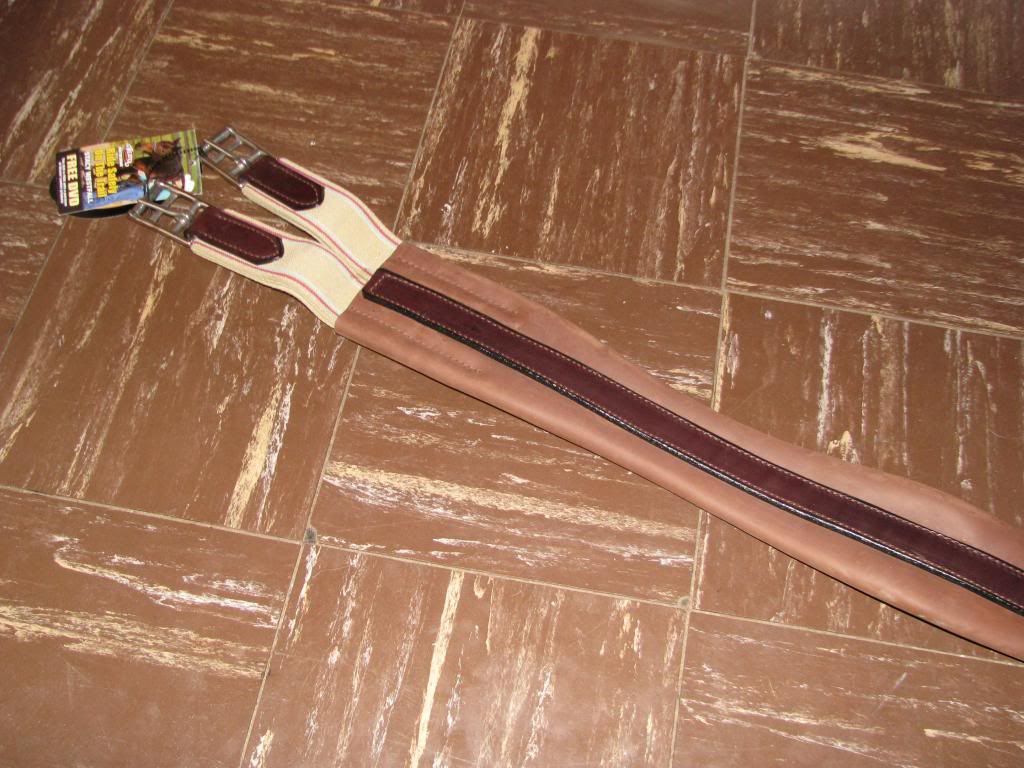 http://i1172.photobucket.com/albums/...3/IMG_5213.jpg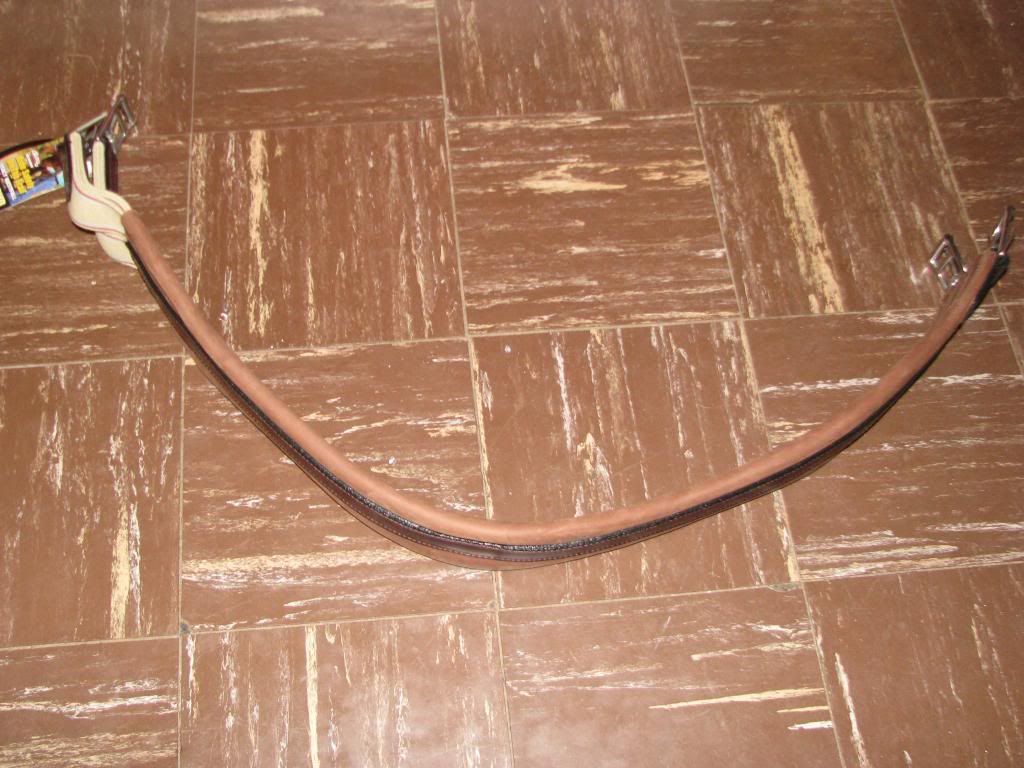 3) Lunge line... I'm not sure how long it is, I think a little over 20 feet (too much rope for my hands
).
$10 + Shipping
4) Very nice nylon split reins. I really like these, but I have no use for them...
$10 + shipping
5) Nylon tie down. Used.
$5 + shipping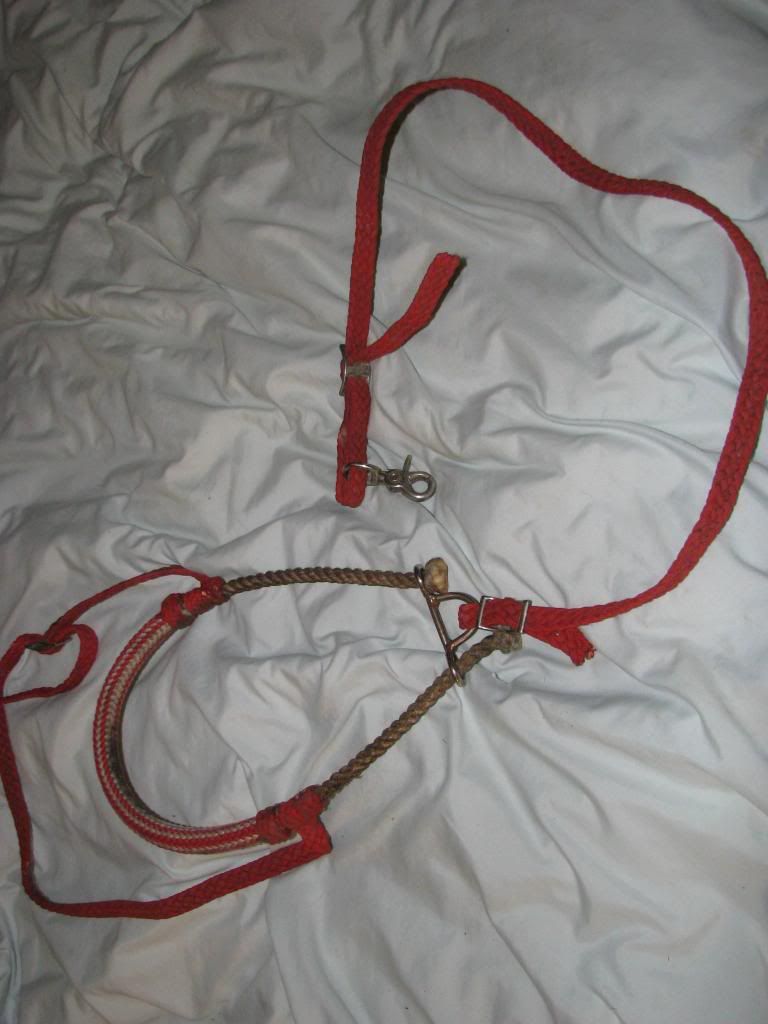 6) Black and red braided with knots barrel reins... used and a little dirty (will wash before shipping). Red w/ yellow rolled barrel reins.
$4 + shipping each
7) Really pretty western headstall. Never used, just tried on and it doesn't fit :( I was told it's full size, I think it'll fit a larger head horse. Comes with leather split reins. Bit is NOT included!
$30 + shipping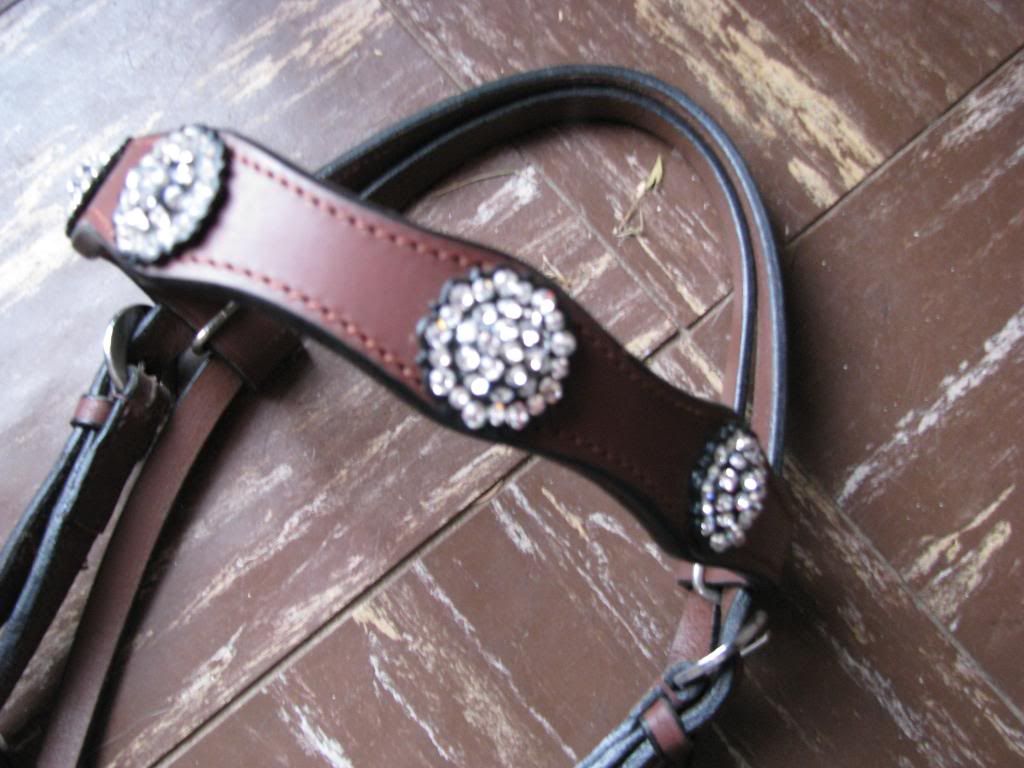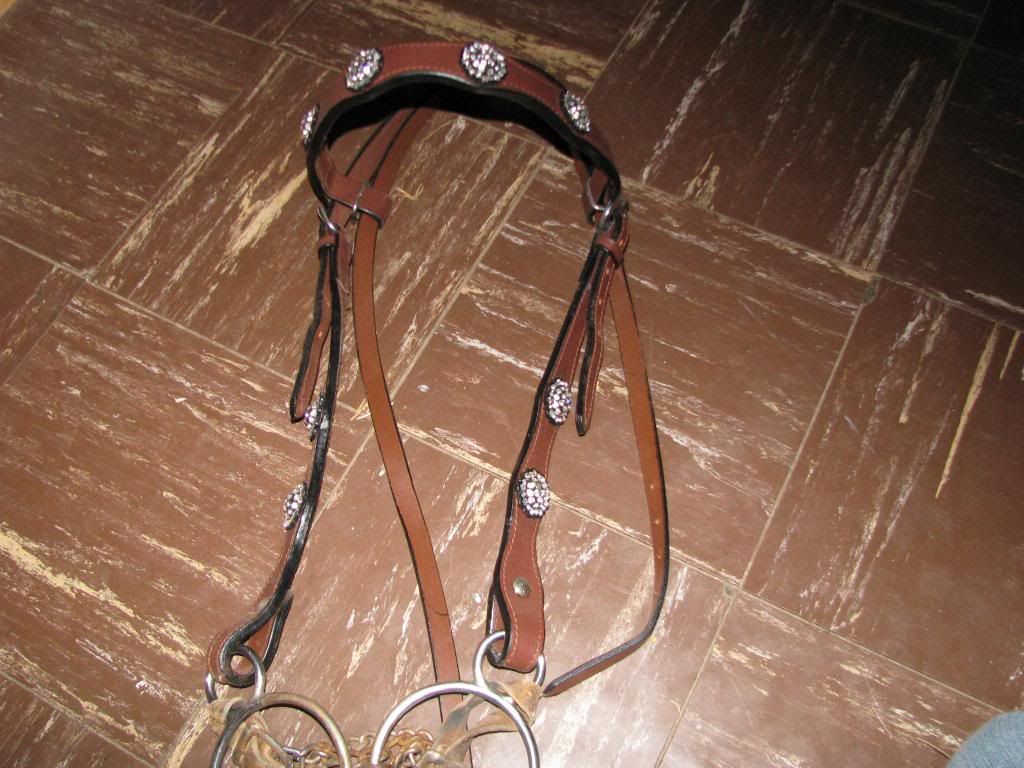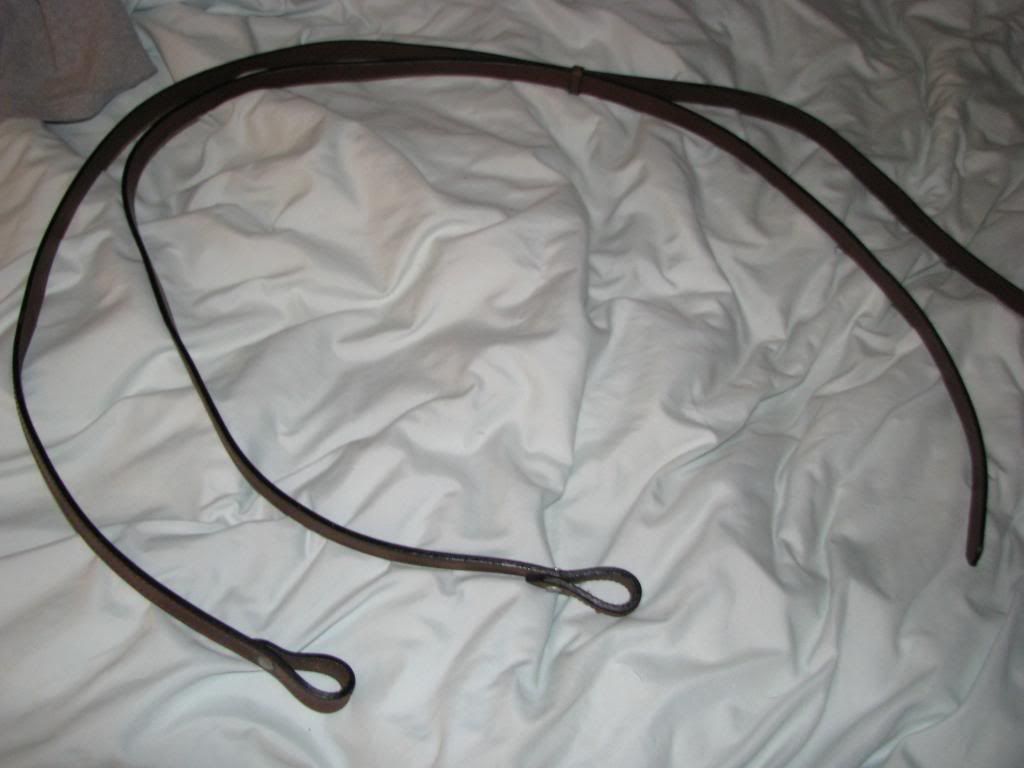 8) Red professionals choice sports boots. Medium fronts, used. They are dirty, but will be washed before shipping. The Velcro is still strong and good, no rips or tears.
$25 + shipping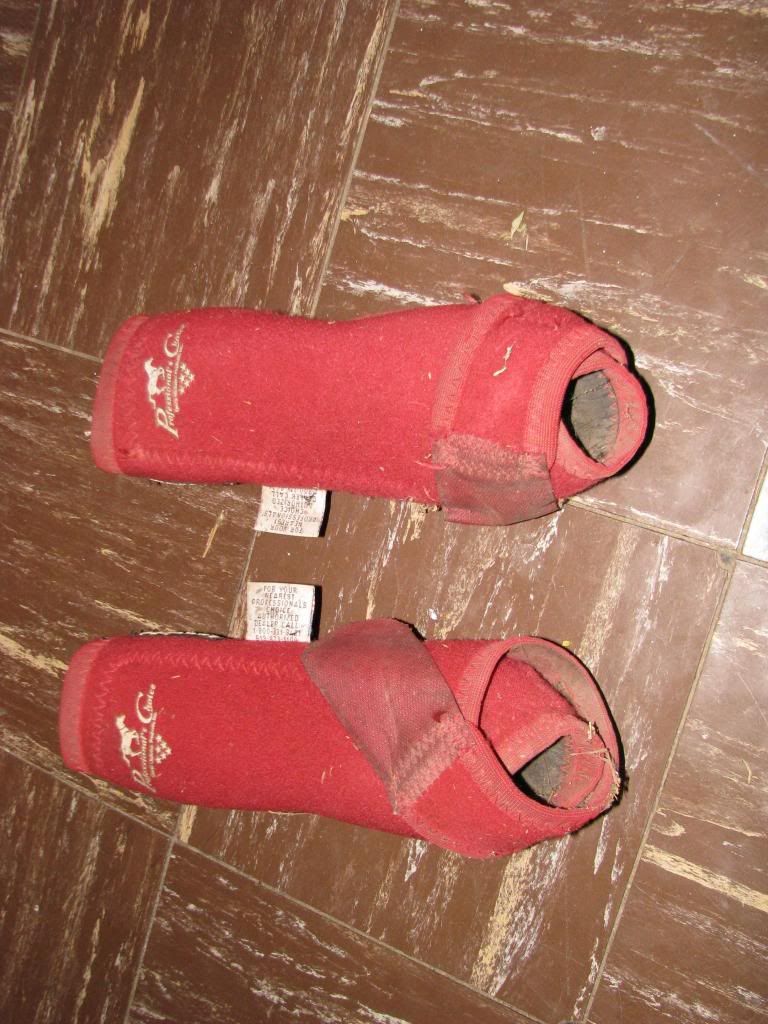 Feel free to make offers! :)
How much would shipping cost to 49868 for the red boots?
Posted via Mobile Device
are the boots still available? How much would shipping be to 95632 only if the boots are still available
Posted via Mobile Device
Thinking I want the red knotted reins. Shipping to 97522? You might be able to cram them into one of those little bubbly envelopes.
---
Pssh.I didn't pick up the wrong lead
It's called a counter canter...
...A very advanced maneuver.
cassidilla - no, they're not available anymore, sorry.

SorrelHorse - it would be about $5. :)
The red boots and english girth are sold.
$5 total or $5 shipping o.o
---
Pssh.I didn't pick up the wrong lead
It's called a counter canter...
...A very advanced maneuver.