Beautiful vintage Tex Tan Hereford (USA)
---
Beautiful Tex Tan Hereford saddle in great condition! Appears to have been made in either 1962 or 63 per the serial number.
15" seat and 7" gullet. Leathers in great shape! Fleece is all there but is old, so care should be taken to help ensure it lasts. Under the fenders are in almost new condition, hardly looks used. Tooled everywhere, back of seat, pomel, top of horn, stirrups. 2 leather ties have broken off, thats it for wear. Tree is solid, rigging is sound, and more then ready to ride as is. Fits my smaller QH great. This saddle is so comfortable that yu dont want to climb down when the rides done. Asking $800 and that includes shipping in the lower US only. Make an offer! Paypal gladly accepted and preferred.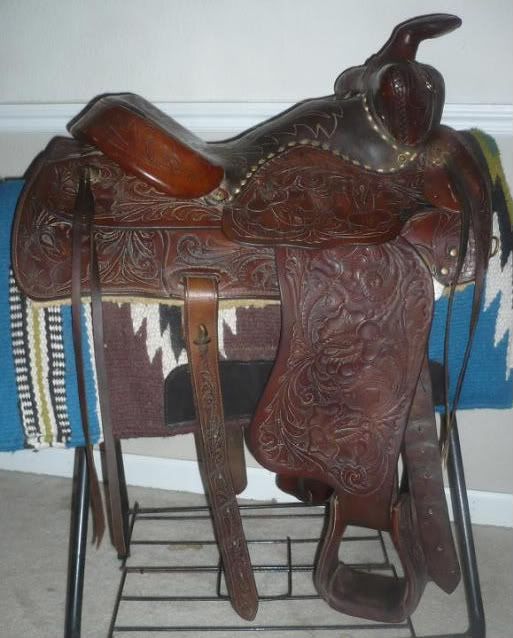 Also have a leather saddle. 15". Everything on this saddle is in good condition but someone tried to color or dye the leather. So from a distance it looks fine, but up close it has discoloration. Stirrups in pic do not ome with saddle but I have an orage plastic pair to get you by until you get another pair. Asking $200 including shipping. Ships from WA.