beautiful western set. loads of silver only selling cause didnt match my saddle
---
I bought this expensive set and thought it would match my saddle but it didnt. unfortunately i am selling it.
great for someone who wants to show.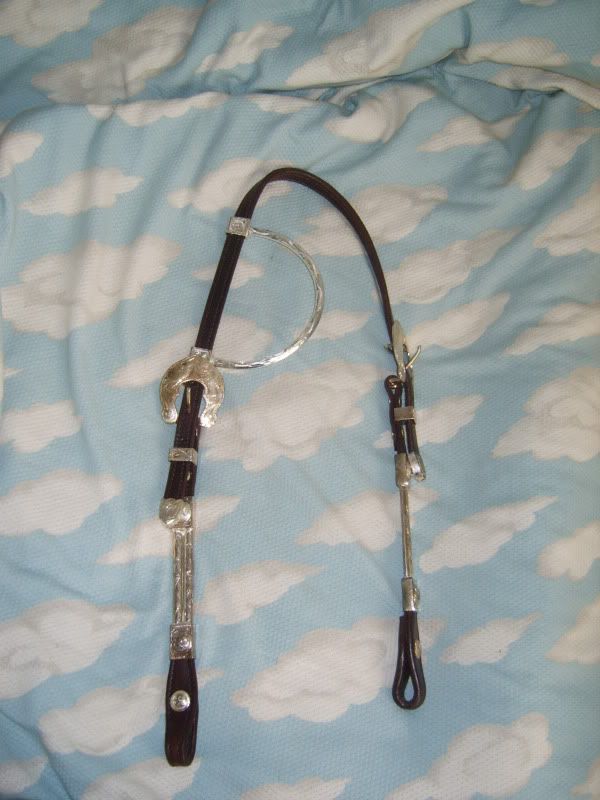 you might wanna add how much you are asking
---
~Erin~
~I'm an angel in Justin boots. I'm a devil in blue jeans. I'm every cowgirls nightmare. I'm every cowboys dream~
oh sorry yeah. i paid so much for this set. im so mad! but i have it for sale for $400. that is such a great price cause its coming with the breastcollar and reins.
hey what a nice set where did you get it?
i bought it at a REALLY expensive tack shop. It is brand new, never even touched a horse. it is too dark for my horse...or else i would so keep it