Of course I have "manly" colors of purple. LOL.
---
Hehe, well I would feel bad putting my boy horse in pastels. :p
---
RH Queen O Anywhere "Sydney"
2009 Sugarbush draft
Come on, real men wear pastels. Nelson goes in pink and a few other geldings at the barn go around in pastels.
---
Would there be anyway to get a headband and a matching one to attach to the noseband on the caveson?
I haven't ventured that far yet with my beaded creations. I don't know if it would work.
---
I'd love to give it a try!
Well, I don't know. I am worried that it wont work - but if I do, it has to be on a flat noseband, cannot be rolled or padded. I cannot make a noseband, so it will have to be one already made.
---
I'll see what I can find as far as a caveson with a flat nose band.
Em I was just wondering do you take paypal?
I am going to save up for one of these I have the money for one but the shipping will be a lot but I am willing to pay
Just adding new pictures of a few brand new browbands just recently made: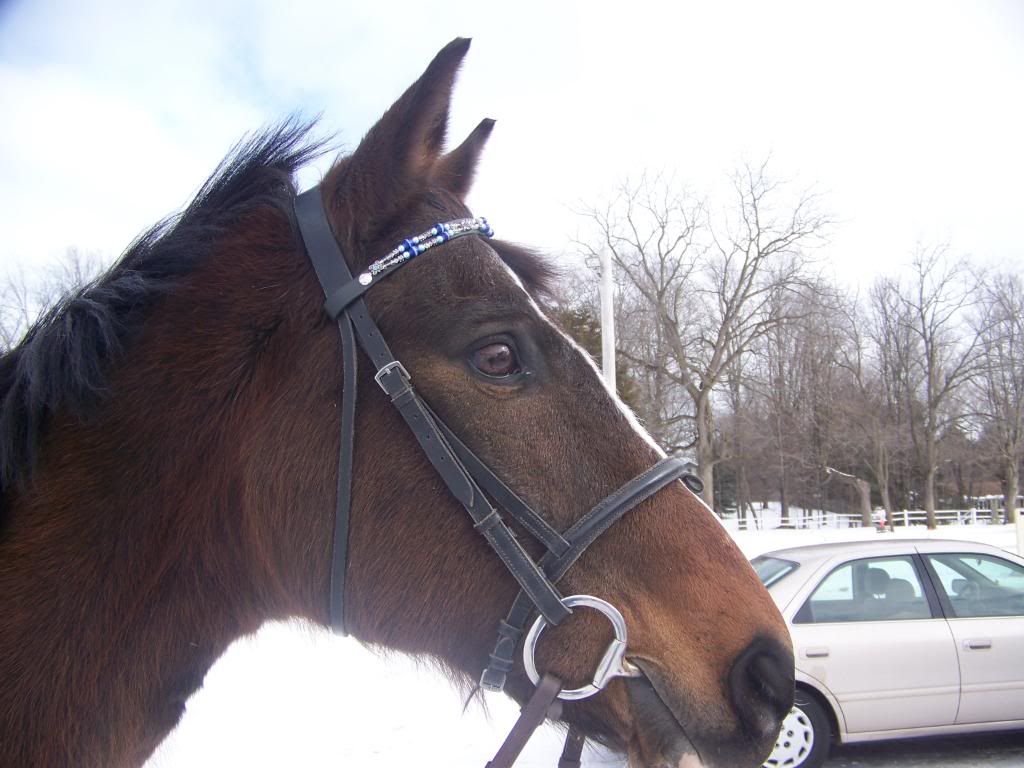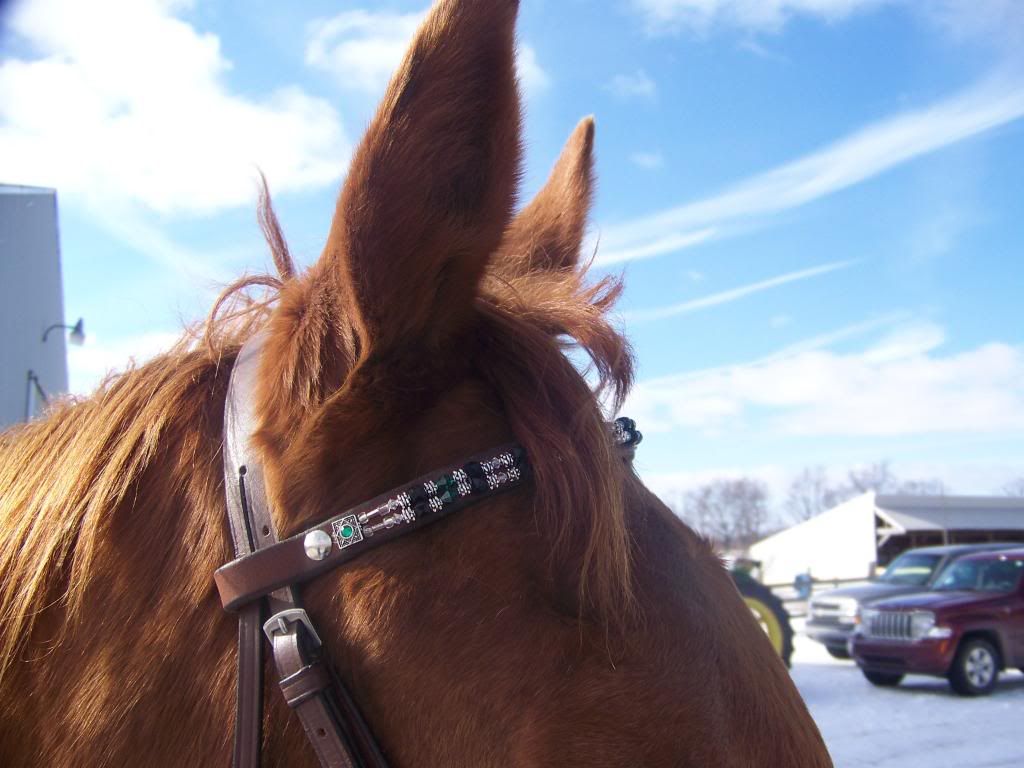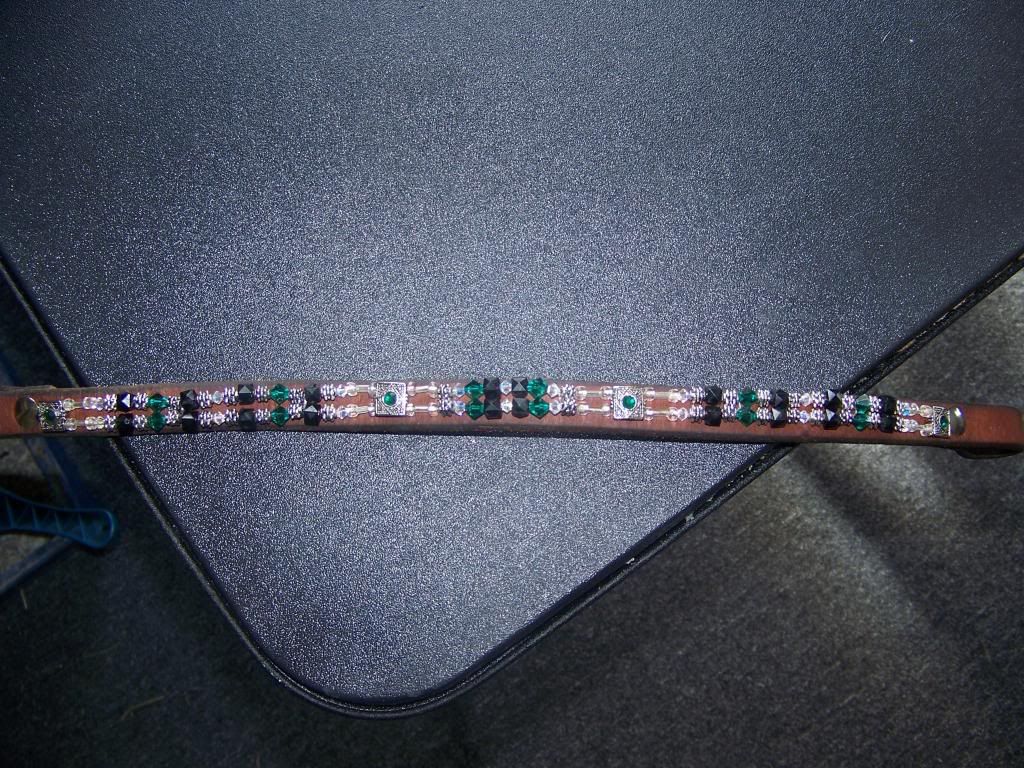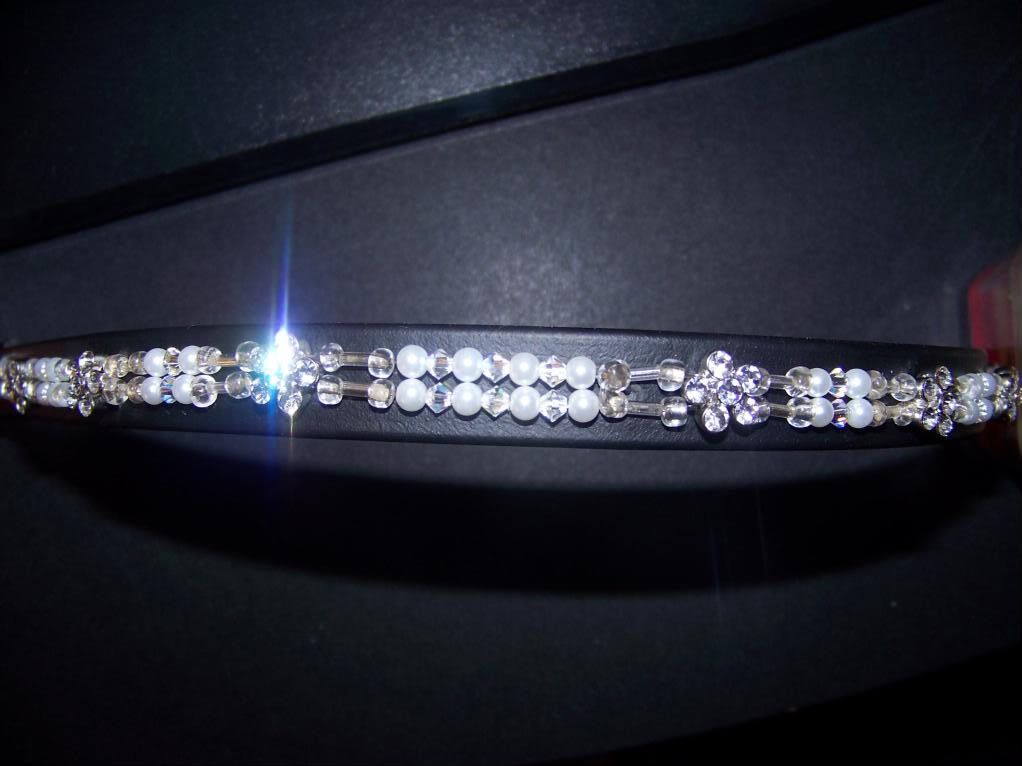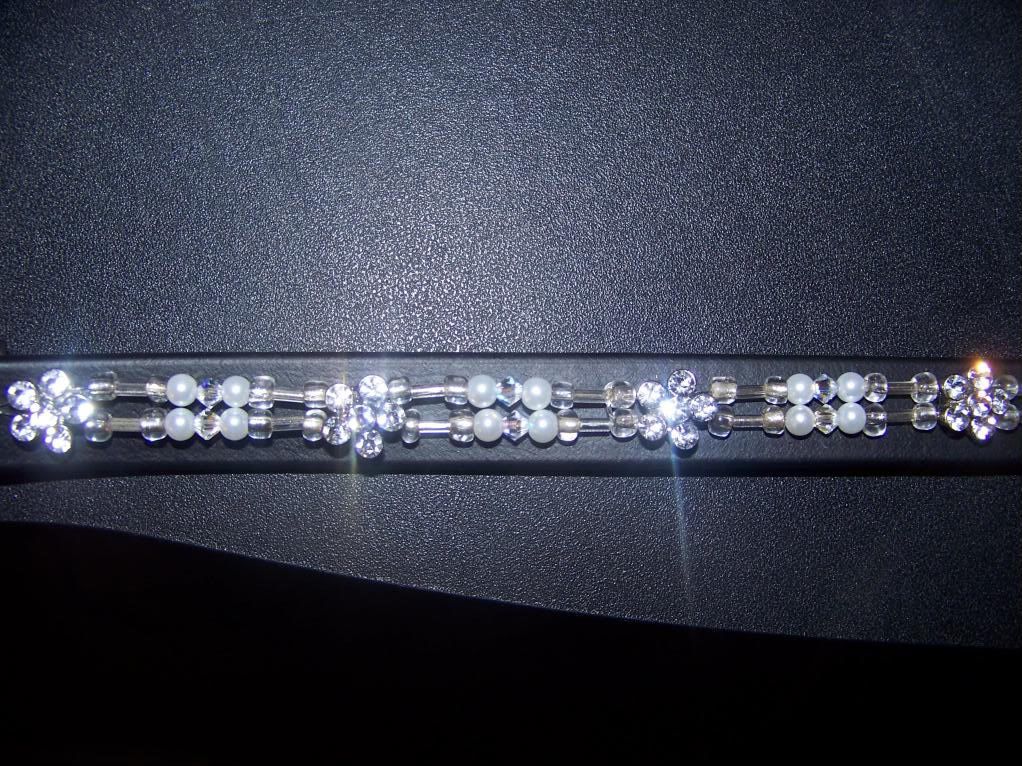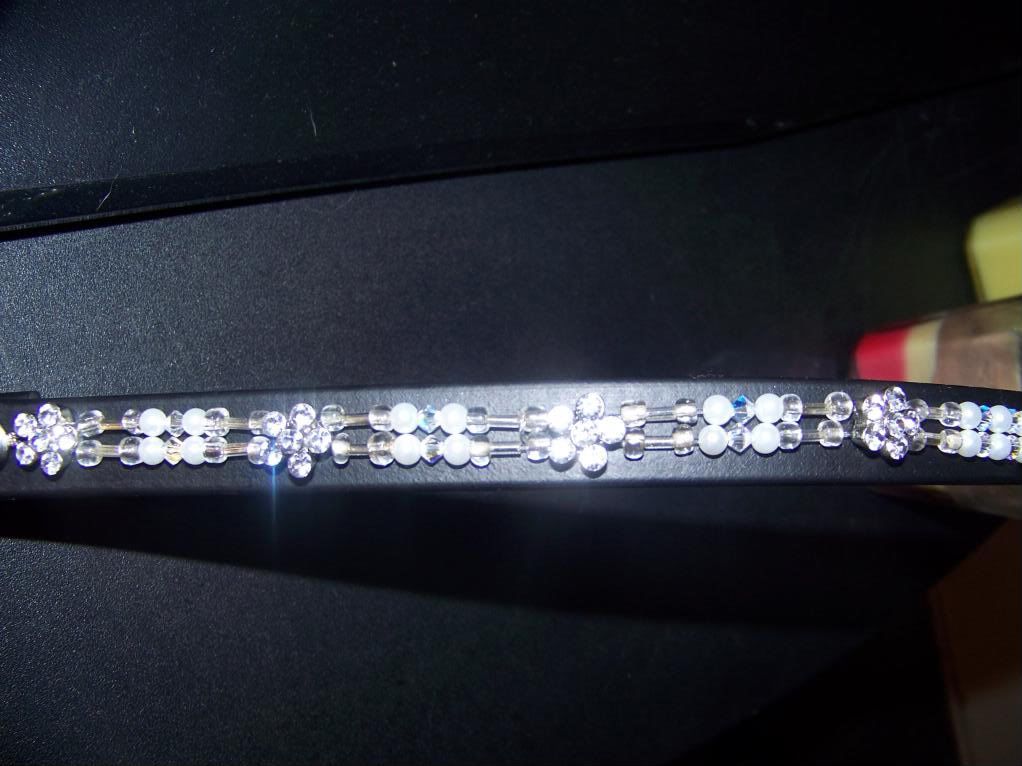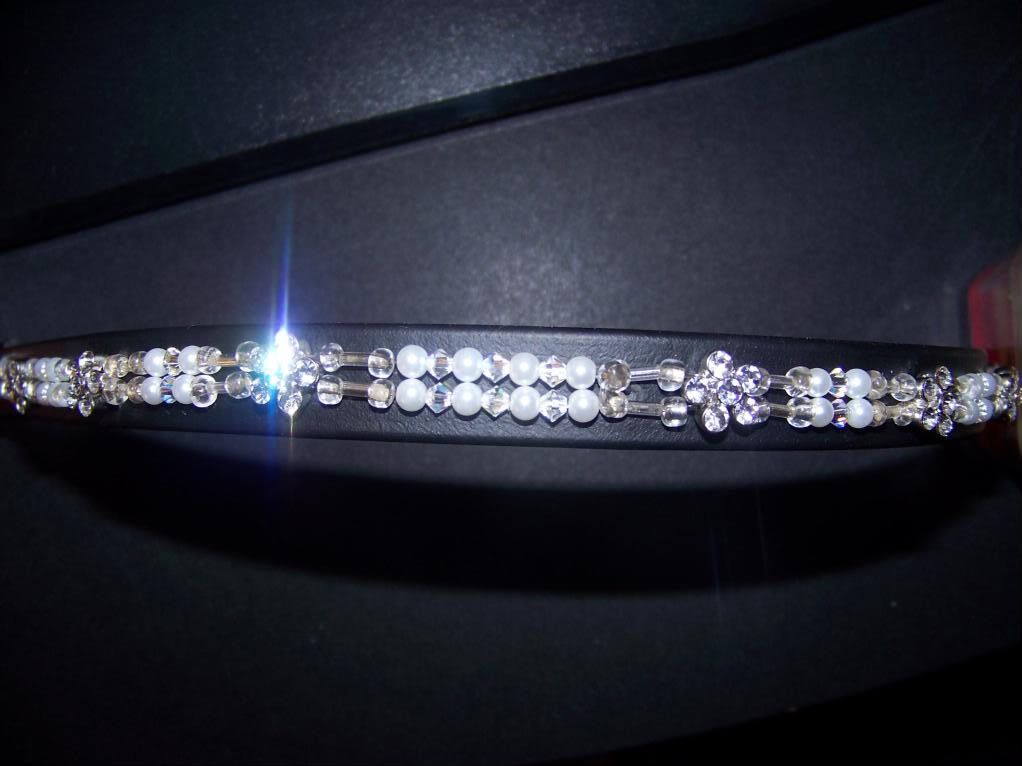 ---