bunch of tack for sale
---
I have Western, and English tack for sale. Make me offers on everything. Email me for pics. Shipping ranges from 5 to 15 dollars. You can email me at
mysugarap@yahoo.com
MAKE OFFERS ON EVERYTHING OPEN TO ALMOST EVERYTHING!
you can see most of the pics on this website
Pictures by mysugarap - Photobucket
Horse statues/books
Chestnut Morgan horse statue tack included. Make offer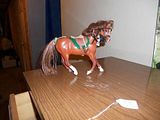 Bay Arabian horse statue/with tack make offer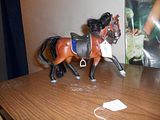 Chestnut blue ribbon horse statue, make offer
Bay blue ribbon horse statue, make offer.
Brown draft horse statue set, mare, stud and baby
Grey draft horse set statue, mare, stud, and baby.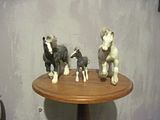 Black and white draft statue stud.
Tan glass horse statue
Brown rearing glass horse statue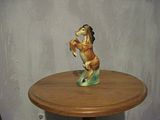 7x6 horse figure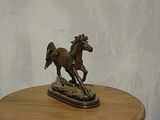 Old time pottery horse figure
Phantom stallion books 1,2,4,5,6,24 wild horse island book 1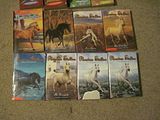 Diablo my dream horse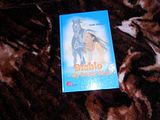 Winnie the horse gentler books 1,2,3,4
7 chicken for the soul books
Blanket/Saddle pads/Girths
5 different western show pads for sale, horse size make offer.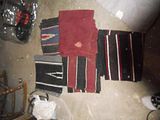 Brand new 26in Dura-tech, neoflex, straight girth. Make offer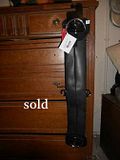 Hunter green weaver headstall w/reins, Brand new, Horse size, make offer.
Purple horse size headstall, noseband, curb strap, and reins. Brand new make offer
Light
tan leather horse
size headstall, some
sterling silver
, make offer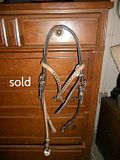 Red weanling halter brand new
Headstalls/Nosebands/ReinsHorse size English leather headstall w/reins, Color brown. Make offer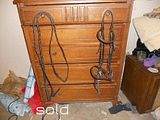 Horse size weaver leather noseband with sterling sliver stars. Make offer, Brand new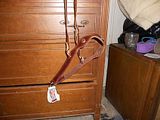 Yellow and black horse size headstall, noseband and curb strap, Brand new, make offer
Blue mini halter make offer.
blue mini rope halter
Black leather headstall, horse size, Brand new, make offer
How much did you pay for the purple set?
bumpppppppppp up,,,,sent pm
Is there a bigger picture of the green weaver headstall and reins?