CALLING ALL JUMPERS! Full size breast collar!
---
I have a full size english breast collar that I need to sell. I am wanting $25 for it as it goes for $70+ and never has been used. I thought it was horse size and ended up being full size.
I did punch in a hole at the very bottom hoping I could shorten it to fit my horse. The hole I punched is even and accurate.
Brand is Gatsby.
Raised and braided
Havana brown
Hunter's strap
This will make your horse look flashy in shows. Very nice.
$25 obo
It was really hard to get this to fit in the picture so I tried.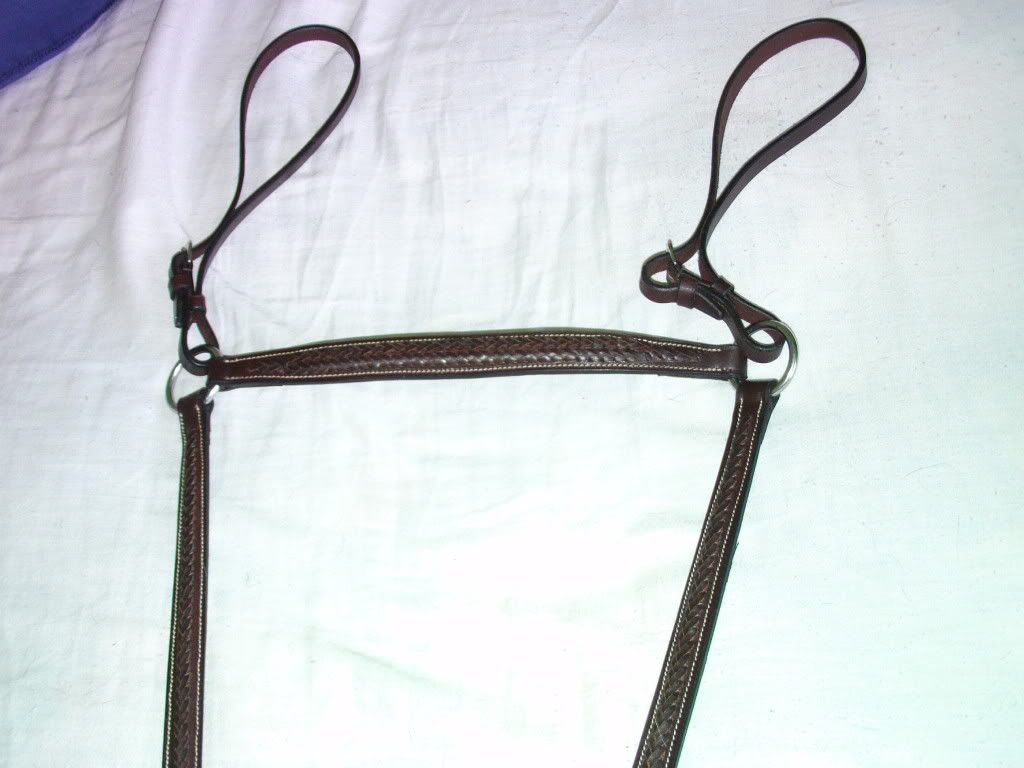 Here is a picture off the internet of what it looks like in whole without the standing martingale...does not come with that as I didn't have one.
Hi
Is the breastplate still available? If so, what is shipping to 77545? THanks
---
Just jump it!!
Horses lend us the wings we lack. ~Author Unknown
I'm sorry, I just sold it.