Anything there in a fetching shade of black??
Need a 48" girth leather preferred, maybe a bridle
Nothing black at all, I'm afraid, except for a very nice Passier dressage saddle--which the owner absolutely refuses to part with for sentimental reasons, even though it is not being used...
Got anything headstalls that would fit a big ol' Percheron? Have you sold the hackamore?
---
Killing threads since 1996.
There are some bigger headstalls, but I'm pretty sure they wouldn't fit a full-sized draft...maybe more like a warmblood.

I don't know which hackamore you mean, but there are quite a few different types left: mechanical, NURider, Hadden, bosal, sidepull...
I'm at work where they block Photobucket. I'll give you exacts when I get home this evening.
---
Killing threads since 1996.
Just added a bunch of bit and spur photos to the album. Here they are:
(several assorted mechanical hackamores and NURider bridles)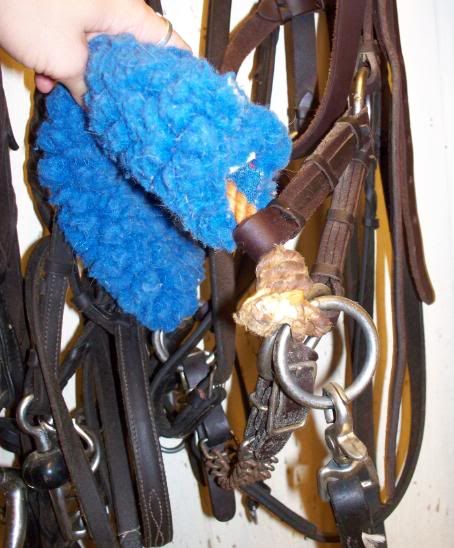 (two nice sidepulls)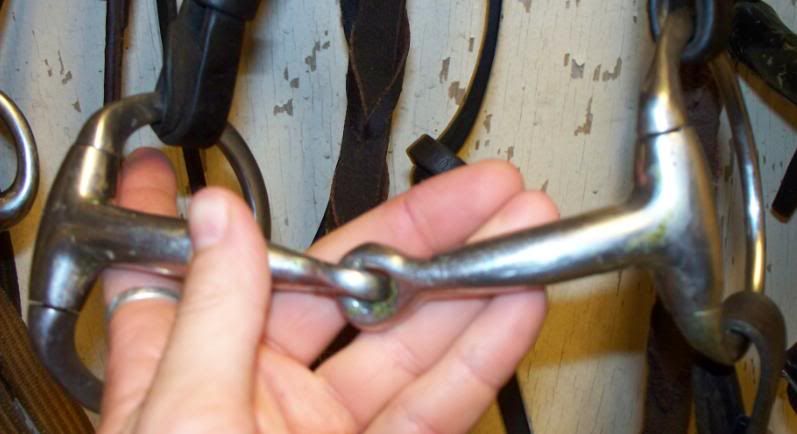 (a few eggbutt snaffles)
(D-ring)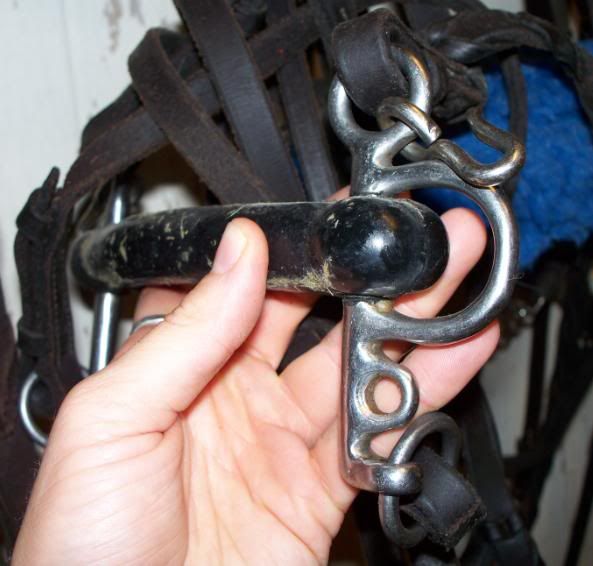 (rubber Pelham)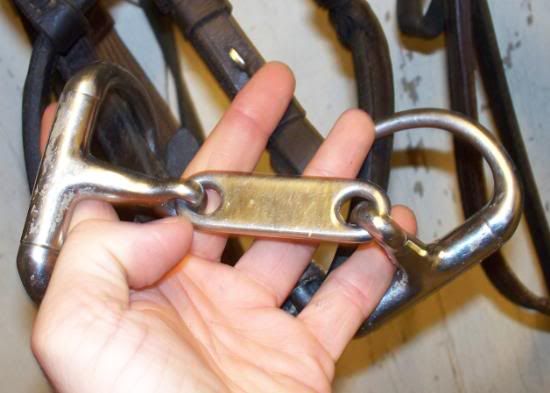 (Dr. Bristol--5.25"--everything else I believe is 5")
(Weymouth curb and rubber snaffle)
(another rubber bit and eggbutt)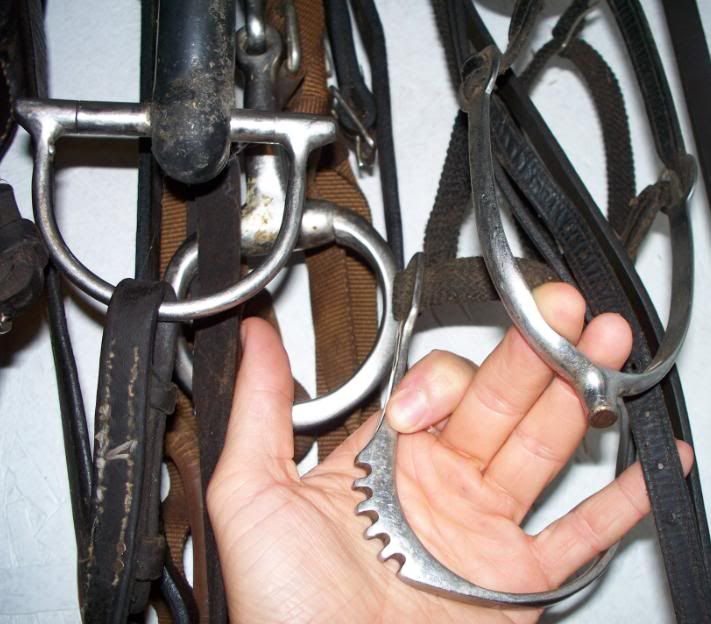 (two sets of spurs)
I got a box of awesomeness today from bubba13! The Weymouth is the PERFECT size for Hugo and the hackamore is the ENVY of the entire barn.

I could not be happier!
---
Killing threads since 1996.
And thanks so much for your purchase, coffeegod--very glad you like it, and hope it works out well for you!
I LOVE older tack - however, I'm trying to curb my obsession so here's a friendly bump up.

Don't forget to leave positive trader reviews for each other!
If I knew how to initiate trader reviews, I happily would--I've done a fair amount of wheeling and dealing on this forum, but don't know how to do the techie thing. :roll:
And thanks for the bump up.